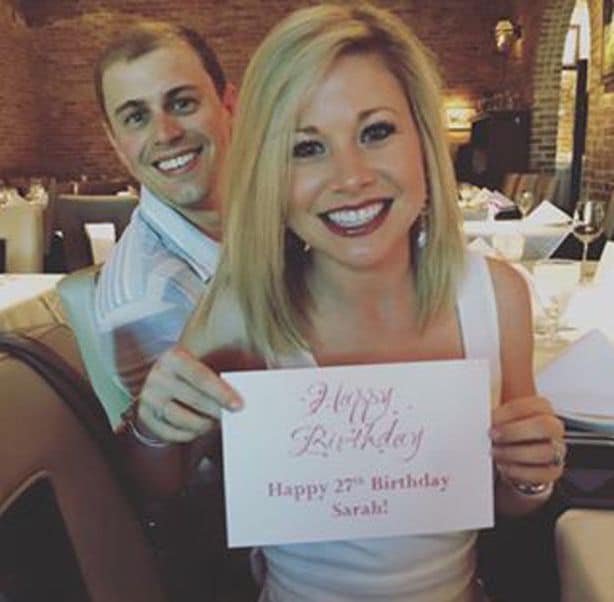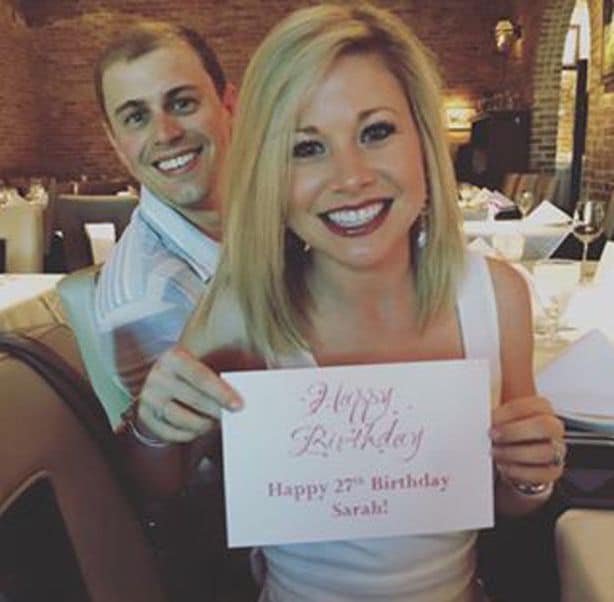 Sarah Madden Fowlkes attorney insists his client was smiling in her police bookings photo because she knows she is innocent. But is she? 
In new developments concerning Lockhart, Texas science teacher, Sarah Fowlkes, 27, who was arrested for having sexual relations with a 17 year old student, the woman's lawyer has explained why his client was smiling in her mugshot.
Speaking to KXAS-TV, the biology teacher's attorney, Jason Nassour said his client was grinning 'because she knows she's innocent'.
Define innocent?
'You've got a young lady who was arrested on the statement of a 17-year-old kid with no corroborating evidence. This isn't a guilty person sitting there like they just got caught'. Explained the attorney. 'When everything's fleshed out it won't be as it appears.'
That though is not the way police currently see it.
Sarah Madden Fowlkes was arrested on Monday after allegations of the Lockhart High school teacher often meeting her 17 year old victim in person, with the pair often communicating through messages.
At the time, the woman who had been wanted on a warrant for her arrest turned herself on Monday before being bonded later that day. Of note, the biology teacher's arrest came after having celebrated her 27th birthday with her husband the evening before (see top picture), where the teacher was observed once again sporting a radiant effervescent smile.
Sarah Fowlkes biology teacher photos: Why I had sex with a teen student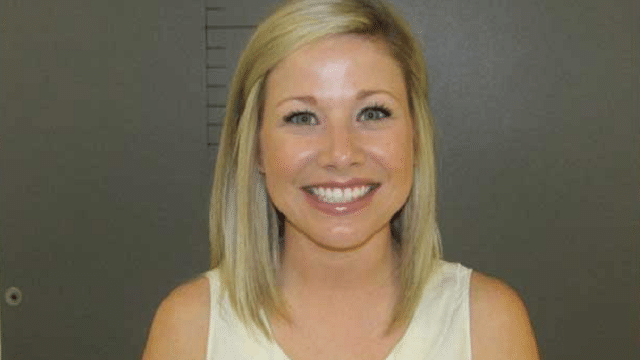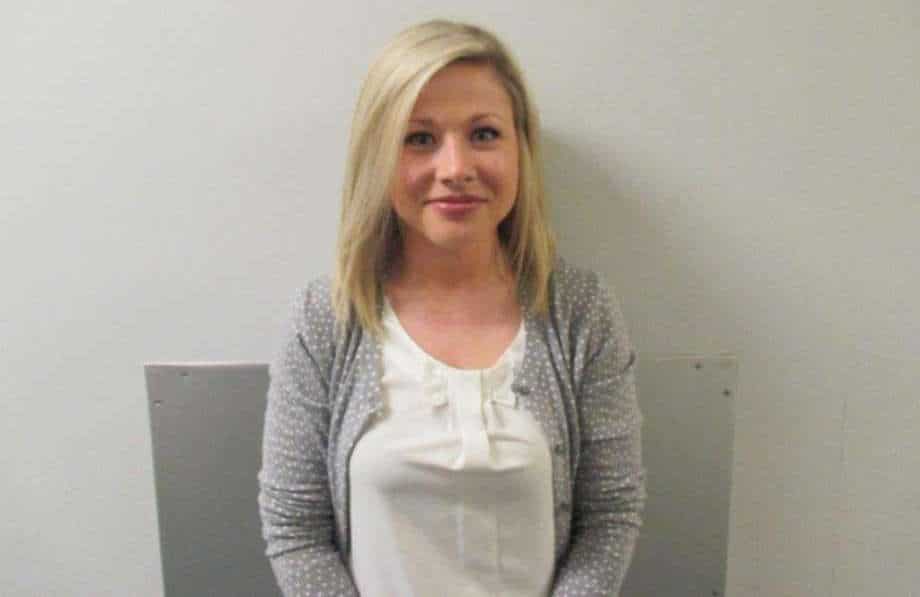 According to the Houston Chronicle, school officials learned about Fowlkes' alleged physical relationship with the teen through a report on March 10.
In turn, the Lockhart Independent School District alerted police, who launched an investigation along with contacting Child Protective Services.
The district suspended Fowlkes following the allegations. The science teacher has been employed with the district since Oct. 2014, the district said.
'I have very high expectations of myself as a teacher as well as of my students, and I hope that this will be a formula for achievement,' Fowlkes once said, according the district's website.
Fowlkes has been employed with the Lockhart Independent School District since October 2014, according to KXAN.
She has since been suspended by the district pending an investigation.
If found guilty, Sarah Fowlkes would join the many other female teachers who have sexually preyed on their students, having abused their position of authority and trust. A trend that sees no sign of abating.