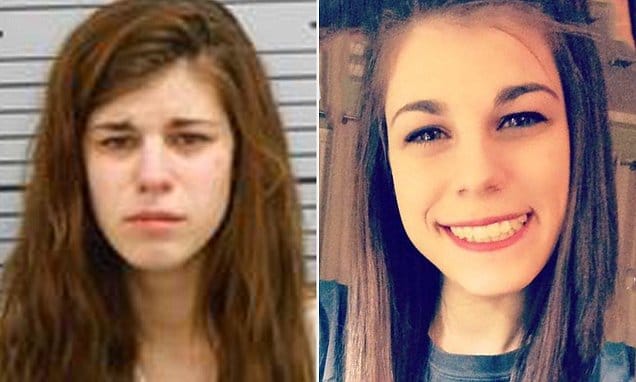 MeKenzie Guffey a pregnant 19 year old Alabama woman has been charged with rape, sex abuse after becoming impregnated by a 14 year old boy. 
Mekenzie Guffey a pregnant 19 year old Jackson County, Alabama woman has been charged with rape after signing up for medicaid and listing her unborn child's father as that of a 14 year old boy.
Upon her arrest on Friday, Mekenzie Leigh Guffey of Hollywood admitted to having sex with the boy multiple times in her car in a remote area of the town, police Chief Jason Hepler said. Hollywood is a northeast Alabama town with about 1,000 residents.
'She was proud of him being the father until she found out we were going to become involved,' Hepler said via al.com. 'She told us she didn't count but it was more than a few times that they were together.'
Guffey's relationship with the teen began in December after they were introduced through a mutual friend. 
Police say the 19 year old woman would pick up the victim at his home and drive to a remote area near the Bellefonte Nuclear Generating Station to have sex.
A report via WAAY told of Guffey estimating having sex with the boy no less than 20 times since first meeting him in December.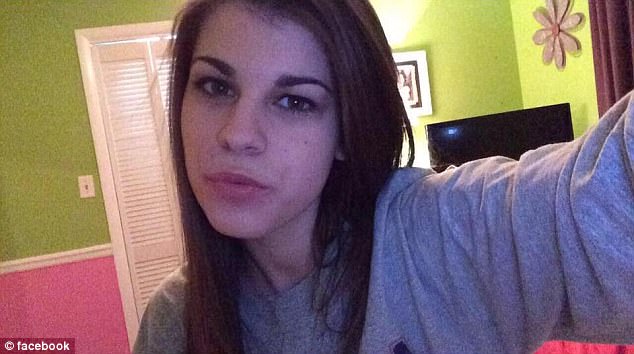 The pregnant woman's eventual arrest came after the Department of Human Resources began investigating Guffey after she applied for Medicaid this month and identified the boy as the baby's father. 
Guffey is charged with second-degree rape, second-degree sex abuse, enticing a child for immoral purposes, traveling to meet a child for an unlawful sex act, possession of child pornography and dissemination of child pornography. 
The pornography charges resulted from a police review of her cellphone that yielded sexually explicit video and photos, including some Guffey sent to the boy.
Guffey was released from the Jackson County Jail on Monday after posting $25,300 bail.
If convicted of the rape charge, which is a Class B felony, MeKenzie Guffey faces up to 20 years imprisonment. Guffey also would have to register as a sex offender if convicted.
To date authorities have not told of what led to Guffey sexually preying on the 14 year old boy.