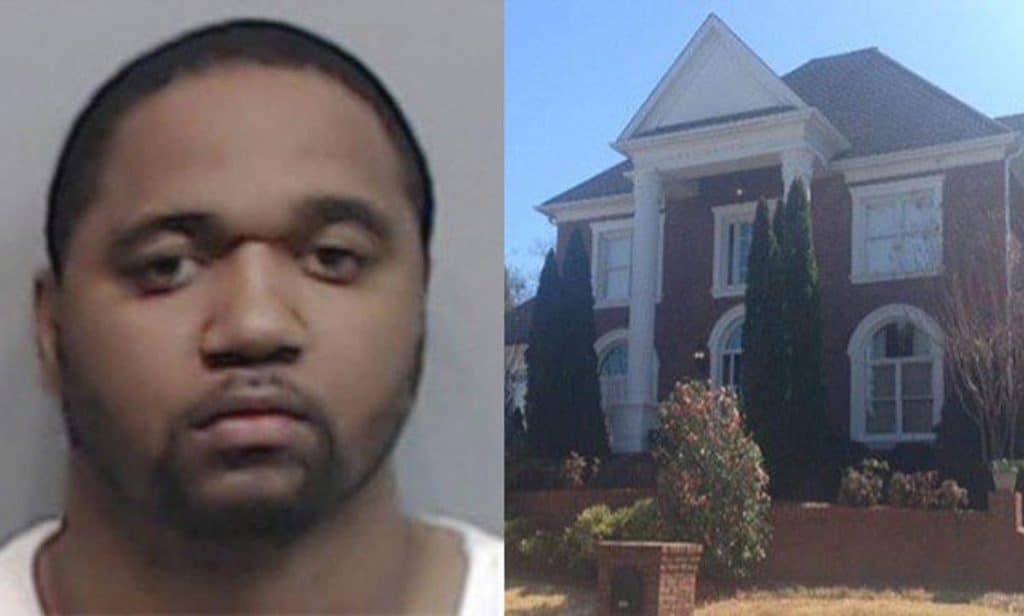 Kenndric Roberts a Sandy Springs man has been arrested after allegedly luring eight women into his million dollar plus abode forcing them to dance for cash. 
Kenndric Roberts a 33 year old Sandy Springs, Atlanta, Georgia man has been arrested after 'allegedly' holding hostage eight dancers hostage at his million dollar mansion, along with threatening to kill one of the strippers if she tried to leave.
The womens' rescue came after one of them, a 20 year old woman placed a 911 call, leading to cops storming the luxury abode Wednesday morning circa 8am where Roberts, a self described, CEO, allegedly held the women against their will.
During the 911 call, the 20 year old woman speaking in a soft, hesitant and sometimes shaky voice told a dispatcher that her 'boss' carried a gun and had sent her to get plastic surgery (hold on to your hats kids…) telling the woman she could leave anytime, while threatening to kill her if she did. Indeed….
Upon his arrest, Kenndric Traman Roberts reported WXIA, faced charges of false imprisonment and trafficking a person for labor. The man at present remains in custody at Fulton County Jail pending an initial court appearance, Thursday morning.
Explained Sandy Springs police Sgt. Sam Worsham: 'What we believe is he was luring these women to this house with promises of either modeling careers or financial assistance. We're not 100 percent sure on that. The investigation is continuing'.
The women told authorities ranged in age from 19 years old to 23, with one of them having met Roberts through online dating site, 'Seeking Arrangements' with two others coming through a local strip venue, the Mardi Gras Adult Party Place, which had been the focus of a raid in December.
The women told cops were lured on the pretense of fast money. How much they were paid isn't necessarily understood.
Yet what might make the hostage case involving Roberts particularly bizarre is the ensuing 911 dispatch call that had led to the women's eventual rescue.
Asked an incredulous dispatcher: 'Wait. Did you say you're in a house full of girls?'
'Mmm hmm,' the woman responds.
'And somebody's threatening to kill you if you leave?'
'Mmm hmm.'
'Who's threatening to kill you? One of the girls?'
'No, our boss.'
'Your boss?'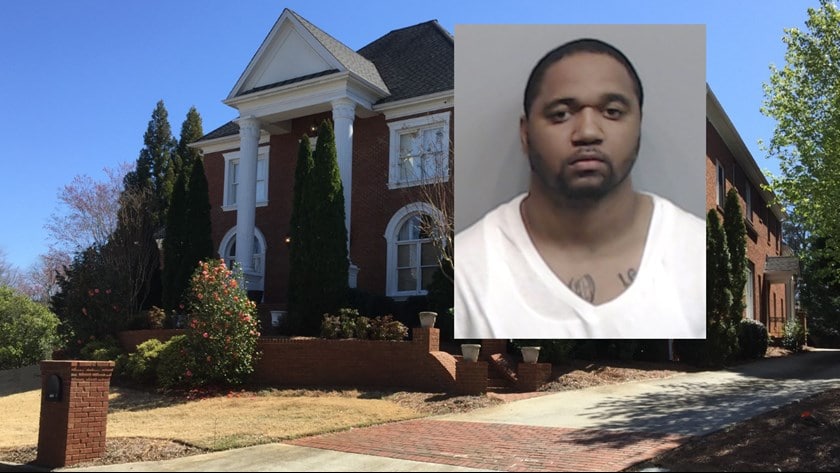 During the exchange the woman said she only knew her boss as 'Ken something,' (do you suppose…?) and that she'd met him online and that it initially seemed like a good situation because she could make money for dancing. When she arrived about a month ago, he sent her to get plastic surgery, she told the dispatcher.
Offered the dancer at one point: 'He's, like, so mean I just can't stay.'
The 'trapped' woman (do you suppose …?) went on to describe the home as 'a very nice house' in a gated subdivision, with cameras inside.
According to Fulton County property records cited by krmg, the two-story brick home measures 6,806 square feet and is valued at $976,300.
Her boss also lives in the house, drives a lot of different cars and generally has a handgun with him, the woman went on to tell the dispatcher.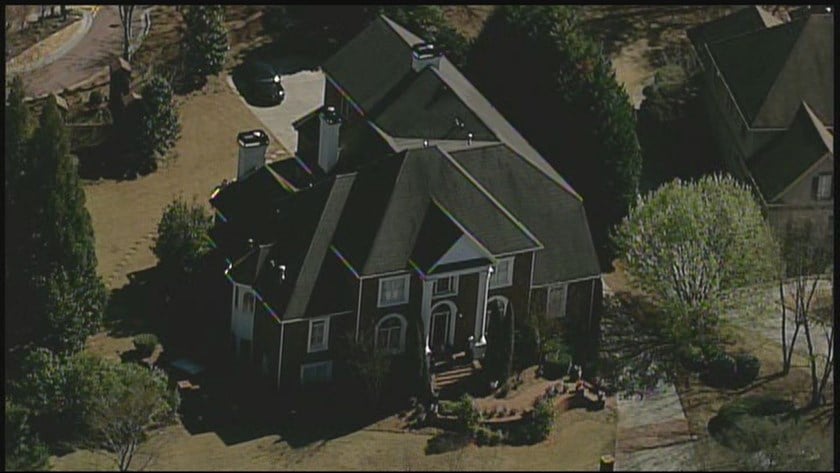 Throughout the 14-minute 911 recording, the woman repeatedly says nothing illegal is going on but that she's scared to leave.
Asks the dispatcher who by now is in between takes writing a best selling novel: 'Does he know holding someone against their will is against the law?'
'He is so smart. He knows exactly what he's doing,' the woman said. 'He'll be like, ''You can leave whenever you want,'' and then he'll, like, threaten you right after.'
The dancer revealed that there were seven other women in the home, but she was the only one who wanted to leave.
Asked about the other seven 'trapped' women, the dancer explains that they're still sleeping after having 'danced' for dollars for their boss the night before.
The woman told the dispatcher she was planning to run out of the house and call a car to come pick her up and take her to the airport because she had to catch a flight home to Orlando, Florida, that friends got for her.
The woman asks the dispatcher to have officers pull up in front of the house and that she'll go out to meet them. Do you suppose …?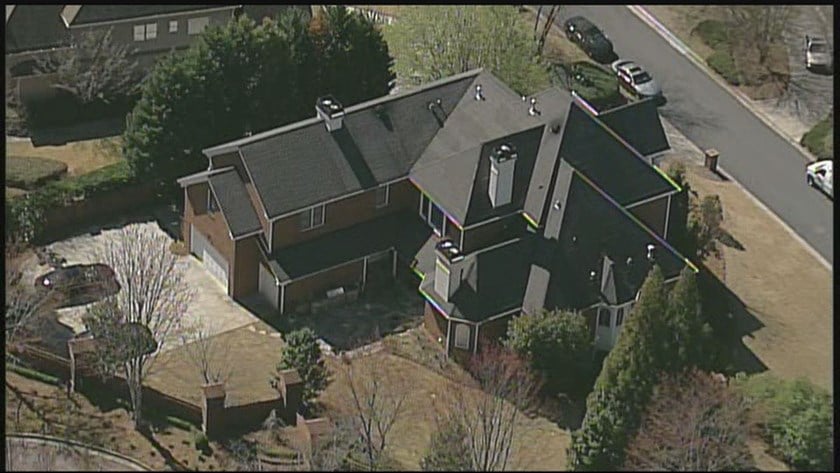 Pursuant to the revelations of dating website, SeekingArrangement.com having been used as a recourse for having lured some of the victims, the outlet released the following statement:
'We are just learning about this story, along with the rest of the world. At this time, we are conducting our own internal research and currently have no additional information.SeekingArrangement.com is a dating platform intended to be used to connect people interested in mutually beneficial relationships.We do not condone any illegal activity, and take active measures to protect the integrity of both our site and our members.As always, we intend to cooperate fully with the authorities on any investigation.'
In the interim, the dating site's attorney, Jess Johnson said via WXIA that the charges against Roberts may have a hard time holding up for prosecutors.
They would have to prove 'sexual servitude,' the lawyer said, in other words, that the victim was a minor or coerced, or that there was some type of deception involved.