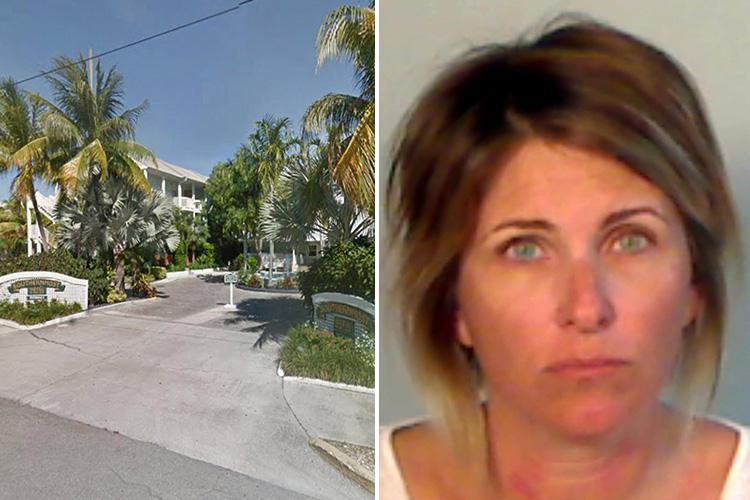 Jennifer Rahe Hickman an Ohio wife has been arrested after biting her husband during sex after accusing the man of using her.
Jennifer Rahe Hickman a 42 year old dental hygienist from Ohio has been arrested after biting her husband while having sex. Ouch!
Upon her arrest, the woman was charged with causing bodily harm.
The attack came whilst the couple were staying at Key West, Florida hotel last Sunday reported the miamiherald.
Notice of the 'incident' came after hotel staff at the Southernmost Beach hotel told of hearing a 'loud argument'.
When an employee called the room, Key West police told of a man answering crying.
Upon arriving at the hotel room, cops found Hickman drunk on a beach chair with her eyes closed.
Her husband told cops that they had been drinking by the pool before going back to their room to have sex. His wife then became angry and bit his arm. 
During the course of 'discussions', the wife accused her husband of 'using her' noted a police report.
Under the 'weapon' category on the arrest report, police wrote 'teeth.'
The bite, according to the officer on scene, caused redness and bruising on the man's forearm. He refused to go to the hospital for treatment. 
But there's more.
During the woman's arrest, the couple's son got between officers and his mom and only moved only after officers threatened to arrest him as well.
Police told the Florida Keys News that while under arrest, Hickman told them multiple times 'I'm going to f****** kill him.'
'She continued yelling and screaming the entire ride to the jail,' Officer Daniel Blanco wrote in the police report.
Yet to be necessarily understood is if the couple plan to return next year to Key West for another holiday…