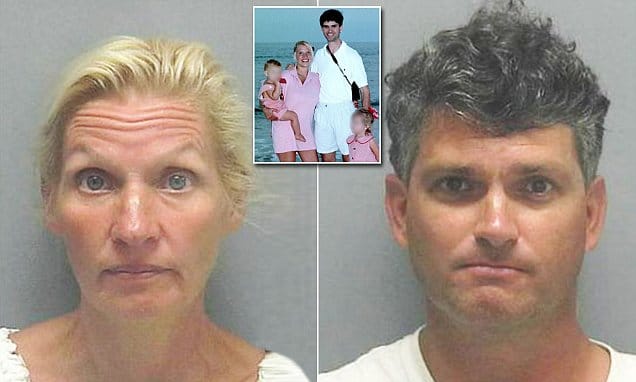 Jenise & Daniel Spurgeon a husband and wife have been arrested on a combined total of 700 counts of child sexual abuse charges after ongoing investigations. 
A Cape Coral, Florida couple have been charged with 700 counts of child sex abuse charges involving 11 biological, adopted and foster children, some younger than 12. 
Arrested were, Daniel Spurgeon, 47, and Jenise Spurgeon, 52, on outstanding warrants stemming from an ongoing investigation into allegations of sexual abuse in Florence, Alabama, where the couple had lived years earlier.
Both Jenise & Daniel Spurgeon were booked on more than 300 sexual child abuse cases each.
Calls for the husband and wife's arrest came after detectives in Alabama contacted their counterparts in Florida in July, 2016 regarding abuse allegations involving the Spurgeons and 10 of their children, which sparked an investigation into their past conduct.
The couple had lived in north Florence until 2015, before fleeing relocating to Cape Coral. 
Come July 2016, Daniel Spurgeon was arrested after three teens with him at a Cape Coral KFC were reportedly intoxicated. In the course of that investigation, the sexual abuse allegations came to light, which led police to Alabama where the couple was already being investigated on the same charges.
After conducting multiple interviews with the victims and gathering evidence in the case, police in Alabama issued warrants this week for the foster parents' arrest noted WHNT19.
Daniel W. Spurgeon was already in the Lee County Jail in Florida with holds placed on him for the warrants in Alabama.
Jenise R. Spurgeon was taken into custody on Wednesday during a court hearing on related charges in Florida.
The husband and wife are currently awaiting extradition to Lauderdale County, Alabama.
The husband is facing more than 100 counts each of first-degree sexual abuse, child abuse and enticing a child for immoral purposes. Others charges against the man include sodomy; sexual torture; rape; domestic violence by strangulation; incest and human trafficking.
The charges against the wife include 100 counts each of child abuse, endangering the welfare of a child and enticing a child for immoral purposes, as well as a single count of domestic violence by strangulation and 11 counts of human trafficking. 
A report via Al.com cited Florence police Sgt. Brad Holmes saying the victims' ages ranged from toddlers to teenagers. 
The News-Press reported that the case against the couple began unfolding in July 2016 when one of the Spurgeons' foster children, a 19 year old daughter moved out of their home, where upon she told police she'd been sexually abused from age 12 to 16. 
Shortly after, Jenise Spurgeon pleaded not guilty to 10 counts of aggravated child abuse. She had been out on $300,000 bond.
Her husband was charged with 15 criminal counts in the Florida case, including sexual assault and lewd and lascivious behavior on a child between ages 12 and 18.
To date authorities have declined to offer reasons as to what motivated the incestuous couple to sexually prey on the children whose trust they abused. Also not understood is how Jenise & Daniel Spurgeon continued to act in the capacity of foster parents and how Child Services agencies responsible for disseminating children in their care were unaware of the ongoing violations…