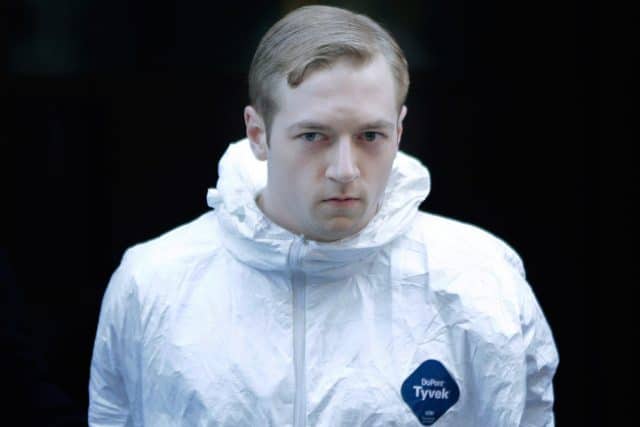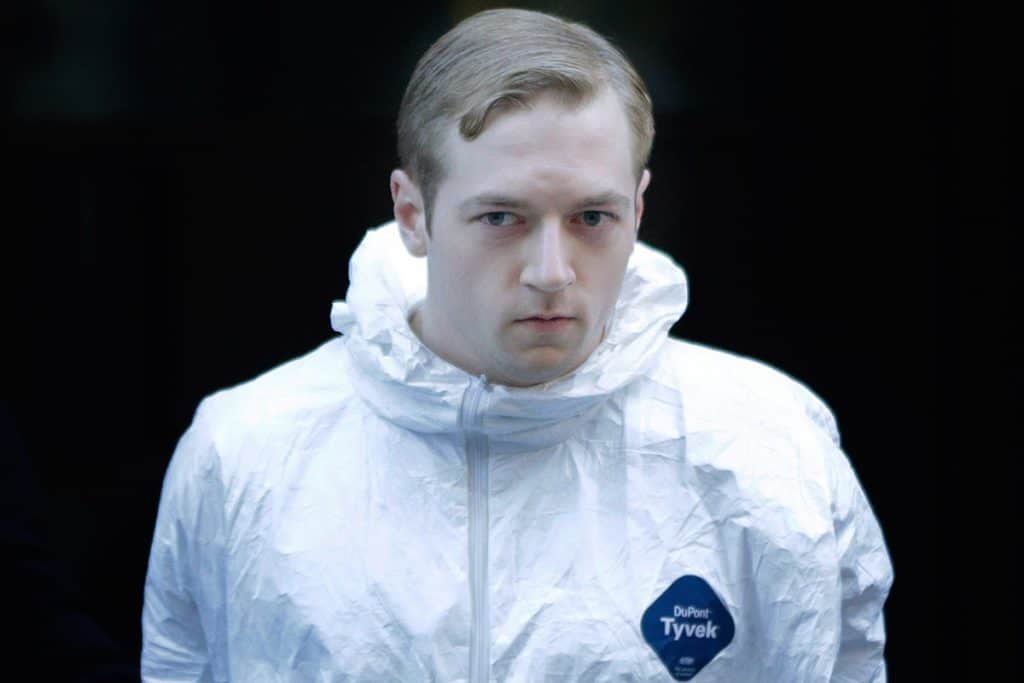 James Harris Jackson Baltimore white supremacist came to NYC to murder black people. Charged with hate crime and second degree murder. 
James Harris Jackson a Baltimore man who traveled to NYC for the expressed purpose of killing black people was on Thursday charged with murder as a hate crime.
The charges against the 28 year old self acknowledged white supremacist comes after James Jackson turned himself early Wednesday morning after released surveillance video showed an individual matching that of Jackson's resemblance fatally stabbing an African American in Times Square.
A criminal complaint revealed that Jackson, an army veteran, considered his savage killing with an 18-inch sword 'as practice prior to going to Times Square to kill additional black men.'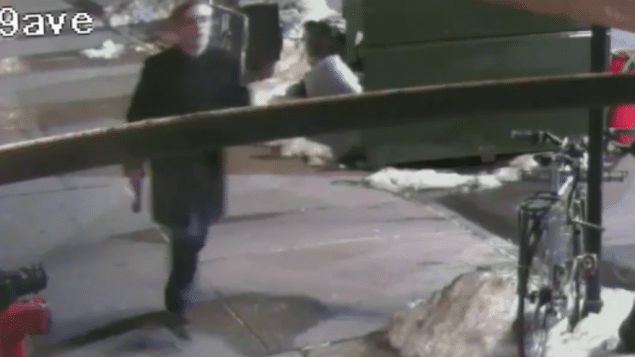 It was whilst under the cover of night and darkness that Jackson fatally struck his victim, homeless man, Timothy Caughman from behind, Monday night. The only qualifier for the murder act that his victim be black.
'This defendant, brandishing a sword in cold blood, murdered a 66-year-old man who was bent over collecting bottles from the garbage,' said Assistant District Attorney Joan Illuzzi.
'The man was completely unarmed,' she continued. 'The attack came from behind.'
'Having stabbed his victim, Jackson turned and walked away', told the prosecutor, 'leaving him to die'.
Upon having been stabbed multiple times, Johnson with blood pouring out of him, ambled over to the nearby Midtown South Precinct roll call room. Despite being rushed to hospital, the man died of internal bleeding caused by perforations of the spleen, bowels, pancreas, diaphragm, and lung.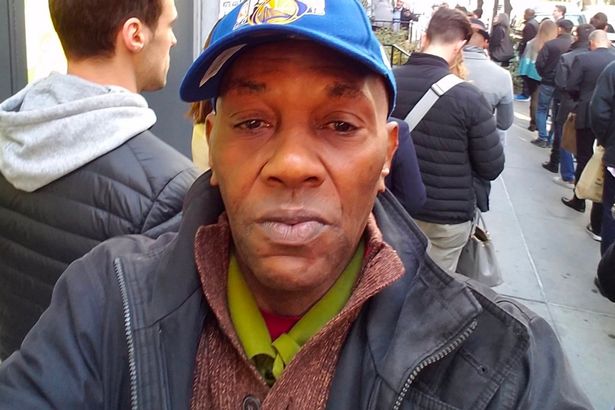 The DA's office has said it is considering an upgrade of the charges to first-degree murder, with Illuzzi suggesting the slaying was 'an act most likely of terrorism.'
Along with a second degree murder charge, Jackson was also charged with criminal possession of a weapon which he repeatedly sliced into his Times Square victim.
Jackson told cops that he belonged to a white supremacist group and that recorded his racist views on his laptop computer.
Police confiscated the computer and his cell phone, but were waiting for a search warrant to examine them.
Jackson also approached an interracial couple, but decided instead to turn himself in at the NYPD's Times Square substation. He had two knives on him, and told cops that the sword and its sheath were inside a trash bag left in a Washington Square Park garbage can.
'You need to arrest me,' he announced just before 1 a.m. Wednesday to police. 'I have knives in my pocket.'
Adding, 'I'm the person you're looking for'.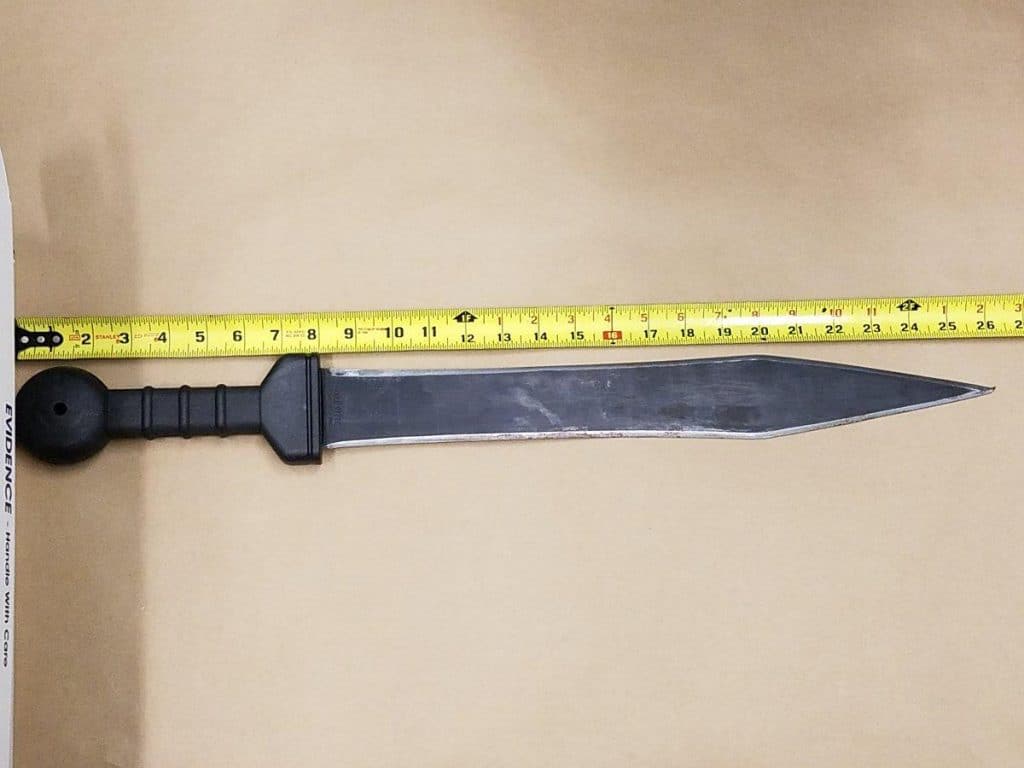 Prosecutors believe Jackson's hatred for blacks stemmed from prior to his days to having served in the military.
Serving from 2009 to 2012, including a year long tour in Afghanistan, military records showed Jackson having received several awards for his service including an Army Good Conduct Medal, a Global War on Terrorism Service Medal and an Afghanistan Campaign Medal with two campaign stars.
Yet while he may have exemplified himself in the armed forces, life in the day to day world seemed less than stellar.
A former Baltimore building manager, Marcus Dagan told via the nydailynews that Jackson stiffed the landlord on seven months' worth of rent, and was 'definitely weird.' He said Jackson touted his military background, and claimed he was studying to become a lawyer.
'He was absolutely anti-social,' Dagan said. 'Misfit would be the word. Shaking hands with him, he was a dead fish.'
Baltimore city and county authorities said Thursday that Jackson had never been arrested in those jurisdictions after having caught a bus on Friday to NYC where he intended to 'make a statement'.