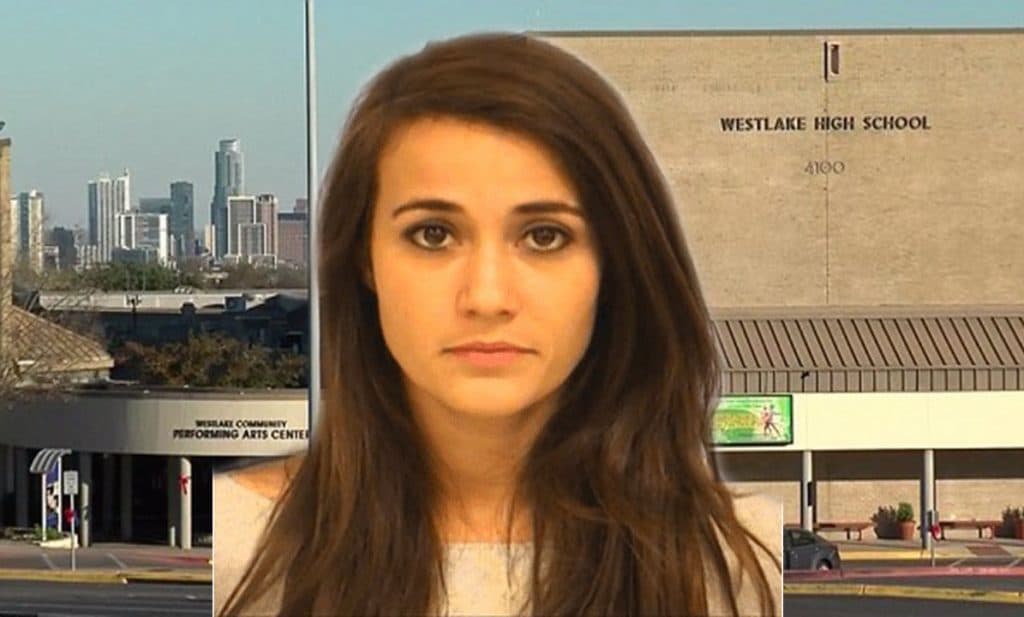 Haeli Noelle Wey sentencing: A former female math teacher has avoided having to serve jail and sex offender register status. Double standards? 
Haeli Noelle Wey the Texas teacher who pleaded guilty last month to having sex with two 17 year old students has dodged jail during sentencing.
A report via Fox 7 Austin tells of the ingenue 28 year old Westlake High School teacher being placed on a 10 year probation along with having to serve 200 hours community service.
Haeli Wey's troubles began when the woman had intercourse with one of her teen male pupils before soon going on to have carnal relations with another 17 year old boy.
During court testimony it was disclosed that the high school math teacher had sex with her first victim 10 times over the course two months. Testimony recorded from the victim told of the pair first becoming physical in the summer of 2015 during his family's ministry trip to Africa which Wey had participated in.
Nothing like the visage of God to get the juices flowing…
Noted a police report: 'The victim said while in Africa his relationship with Ms Wey become more personal and on a deeper level,'
'[He] stated while in Africa, their relationship became physical.'
But it didn't stop there.
Wey, to the chagrin of her first victim soon went about seducing a second boy that summer during a camping hike.
At the time the woman suggested brining a hammock along for their walk. Do you suppose?
Having seduced the boy, Wey started getting fidgety when she demanded her second victim erase incriminating text messages from his phone afterwards. Do you suppose?
Read one text: 'Delete our convo from Instagram please and don't let anyone get a hold of ur phone'.
Haeli Wey Texas teacher: Yes I had sex with two 17 year old students and thanks for sparing me sex offender status
'Why did you tell them?' Haeli Wey texts released
Haeli Wey Texas teacher arrested after using Christian program to seduce minors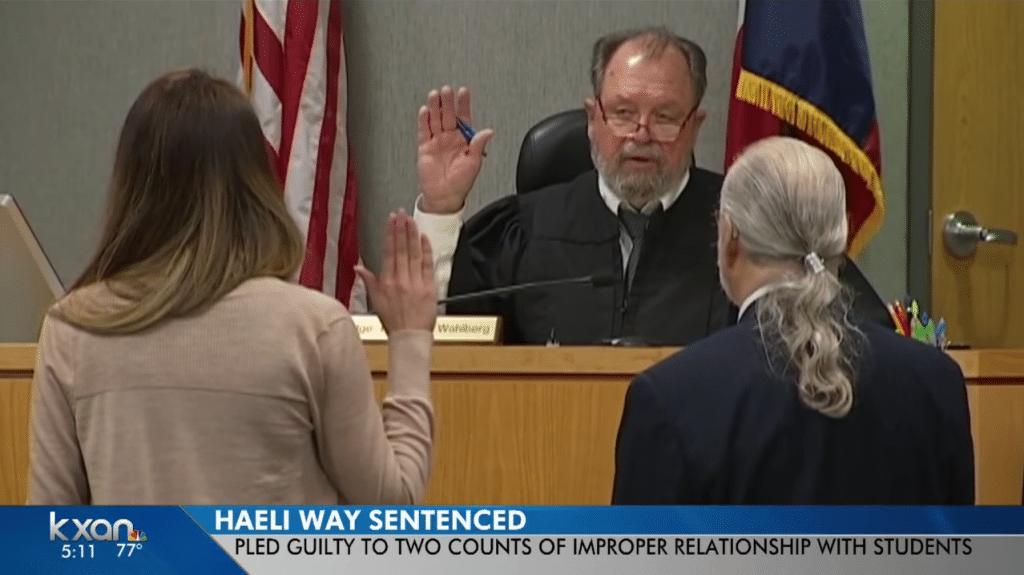 Of note, along with not having to serve jail time, Wey will avoid having to also register as a sex offender.
Which is to silently wonder, if the genders were reversed, would the same punishment have been meted out?
Yes, males will always will be the physical aggressors in society, despite evidence to the contrary.
Reflected Wey's attorney Larry Sauer on her punishment, 'It was reasonable'.
Added the lawyer in a statement: 'Basically, as long as she completes everything without any problems then the case will be dismissed and she will never have been convicted of a felony'.
While the legal age of consent in Texas is 17, the Texas penal code prohibits teachers from having sex with students.
Wey has since voluntarily surrendered her teaching certificate.
The Travis County District Attorney's office said if Wey fails to properly follow through with her probation sentence, she could serve up to 20 years behind bars. Which one assumes if Wey was a male and the judge wasn't sexist she'd be sitting behind bars right now….