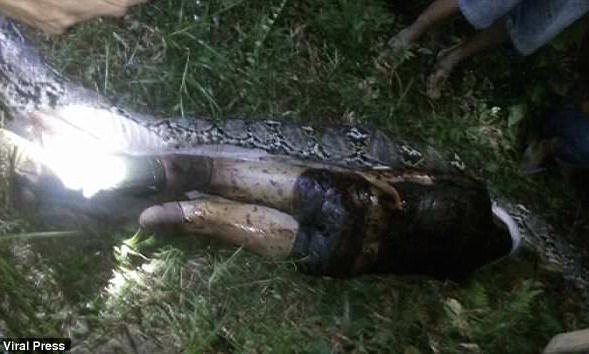 Akbar Salubiro Indonesian man eaten alive by python. A missing man turns up dead after having been unaccounted for. Nature vs man revealed. 
Friends and family have expressed shock and dismay after a caught python was cut up only to expose the remains of 25 year old Indonesian man, Akbar Salubiro.
The man had gone missing Saturday night after setting off for harvest in a remote village on the island of west Sulawesi.
Come Sunday, no sign of the man had been made.
Matters escalated when concerned friends and relatives found a seven meter (23 feet) long python sprawled in Akbar's back garden Sunday evening.
Fearing the worst, the villagers decided to slice the bulging python, whereupon they came across the missing man's lifeless body intact whole inside the python.
Video caught the moment as the missing man's corpse was removed from the killer python.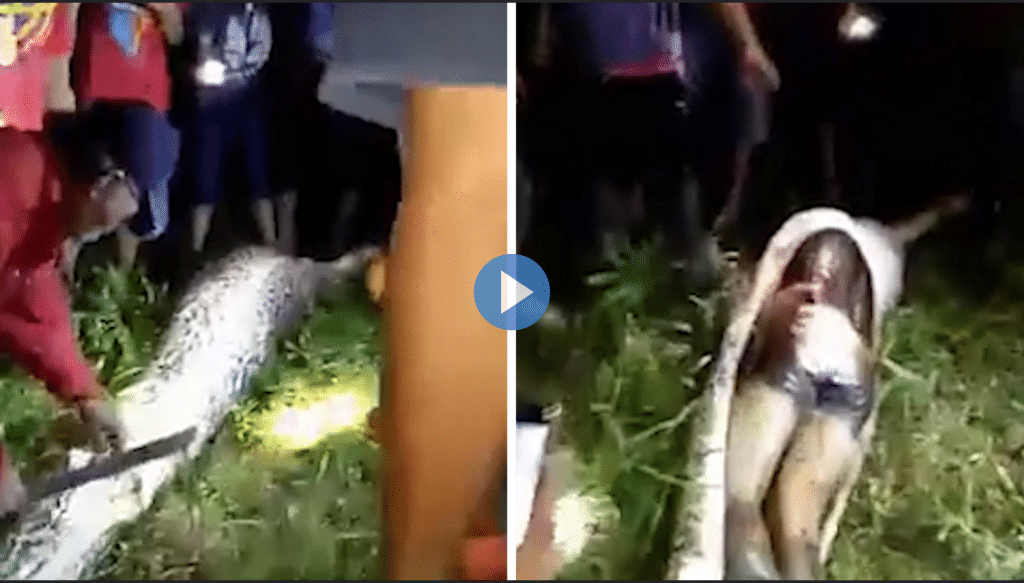 Told neighbor, Satriawan, who knew Akbar via the Tribun Timur: 'He was found in the location of the garden.
'Initially Akbar set out from his home to go to harvest palm. After not returning to his home, people looked for him.'
Akbar's wife, Munu, was away at the time and only found out when pictures and video emerged in the news, local media reported.
Village secretary Salubiro Junaidi said: 'People had heard cries from the palm grove the night before Akbar was found in the snake's stomach.
'When the snake was captured, the boots Akbar was wearing were clearly visible in the stomach of the snake.
'Resident cut open the belly of the snake and Akbar was lifeless.'
Not necessarily understood was whether the python had eaten other humans and the degree of previous incidents of snakes in the region feeding off humans? Also of concern is the degree of human development in the area that may have forced the snake to seek alternative sources of food.
Reticulated pythons are boa constrictors that suffocate their victims before swallowing them whole.