How Kain Blackwing a Utah polygamist plotted with his three wives to kill a then 14 year old teen he was later convicted of sexually abusing.
Kain Blackwing a 47 year old Utah polygamist faces attempted murder charges after allegedly sending out two of his three wives in a plot to kill a then 14 year old teen the husband is alleged to have sexually abused.
Charges against the man follow after the polygamist who forces his wives to call him 'Lord', demanded two of his wives dress as ninjas in a plot to slay the teen in a September 2014 plot. At the time, the girl had been scheduled to testify against Blackwing in the coming week. 
The plot came whilst Blackwing was already incarcerated in relation to another case, with the man eventually convicted with sexually abusing the teen in 2014.
Currently serving a maximum 15-year prison term for aggravated burglary, aggravated assault, and retaliation against a witness, the polygamist also faces an upcoming case in lieu of an illicit relationship with one of his 'wives'.
A report via KSL-TV tells of the 2014 attack taking taking place four days before Blackwing's victim was scheduled to testify in court against him. 
On the day of the attack, two women dressed as ninjas wearing black masks and guns, and armed with a stun gun, knife, screwdriver, matches, syringes and Saran wrap broke into the girl's West Jordan home.
The girl, C.G Griego was staying there with her mother, Elizabeth Griego, and the mother's fiancé Jeremy Beck, who also happens to be Blackwing's half-brother.
The couple fought off the so-called 'polygamist ninjas,' with the fiancé using a sword in the household combat.
Told Beck at the time via FOX News 13 of one of the ninjas: 'She came at me with a stun gun, and I instinctively blocked it with my arm, and I hit her in the head, then proceeded to jump on top of her'.
Adding: 'I grabbed my sword on the mantle, unsheathed it and told her to sit down, that if she moved, she would lose body parts'.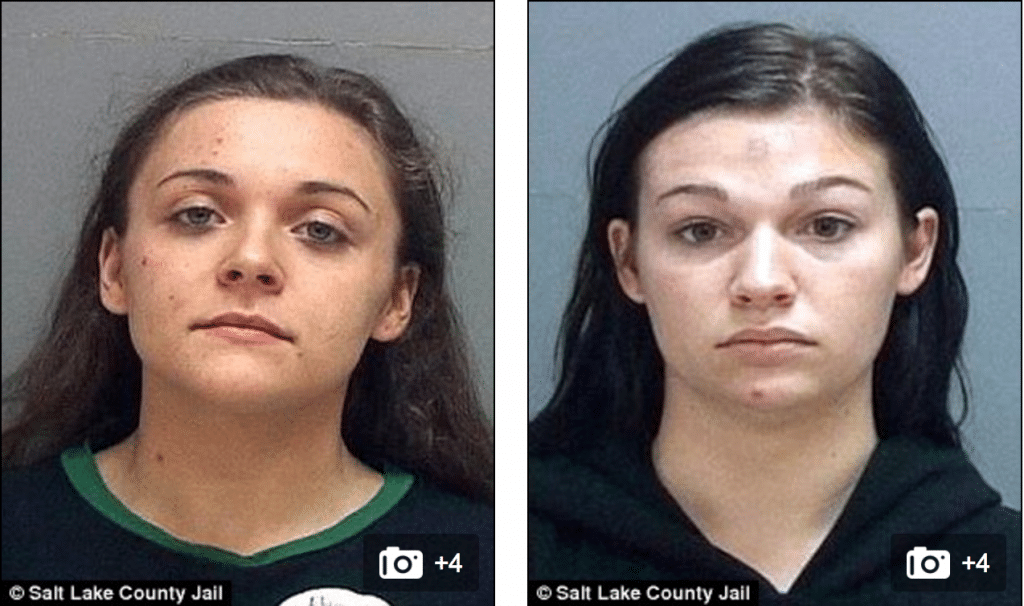 The two ninjas turned out to be Raven Blackwing, 22, and then 19-year-old woman, Tylynn Southwick — both 'sister-wives' of Blackwing. Beck and Griego told police they recognized the attackers, even with the ninja disguises.
New details from court documents tell of the ninjas saying Blackwing and the man's third wife, Theresa Baker, instructing them to kill the girl because he believed 'the authorities would have to release him' if she died.
The women told of plotting the attempted murder for 11 weeks, using a code where the killing was called 'playing a video game.' They referred to their targets with names like 'Juggernaut,' 'Boss' and 'Guards.'
Both sister-wives were convicted of charges for aggravated burglary, aggravated assault and retaliation against a witness or victim. The teenage sister-wife was sentenced to probation, which she has since already completed with Raven Blackwing sentenced to up to 15 years in Utah State Prison.
New charges for the already incarcerated Blackwing arrived Thursday. He was charged with solicitation for aggravated murder, conspiracy to commit aggravated murder and attempted aggravated murder — all felonies.
Also facing similar charges is Kain's third wife, Theresa Baker who also goes by the name of Diana Blackwing.
The new charges against the polygamist comes after Blackwing is already embroiled in yet another pending case against him for his relationship with the younger sister-wife convicted for the attempted murder.
He met that woman when she was 17 and started a sexual relationship with her, police said. Blackwing allegedly told the woman to call him 'Lord' and that 'if he ever bonded with a woman she became his and the only way out of the relationship was death,' charging documents state.
He eventually claimed her as one of his wives and forced her to go out and attempt to kill the teen he had previously sexually abused when she was 14. 
For that case, Kain Blackwing faces charges of rape, forcible sodomy and forcible sexual abuse, and he is scheduled for a court hearing Feb. 28. 
Of note, Blackwing's rap sheet includes the man previously convicted of aggravated assault in 2005 and sex activity with a minor in 2010. The polygamist was also accused of harboring a runaway in 2008.