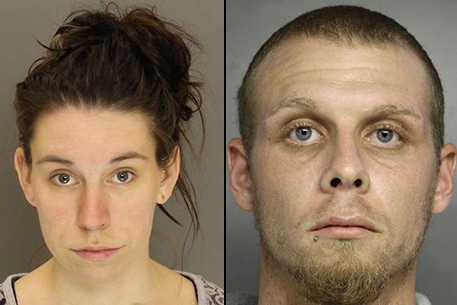 Taylor Skursky and Torrey Rudisil work release prisoner boyfriend arrested after caught having sex with children in the backseat of a car at a strip mall.
Disconcert has come to the fore after Taylor Skursky and her presumed prisoner boyfriend, Torrey Rudisill were caught having sex inside a car, whilst the woman's two children sat in the backseat.
Arrested were Taylor Leigh Skursky, 26 of Sykesville, Md., and Torrey Lee Rudisill, 28 of Gettysburg, after being observed' by a passerby having sex inside a black Honda Accord circa 12:30 p.m. Sunday in the parking lot of a movie cinema at The Outlet Shoppes at Gettysburg.
Both Rudisill and Skursky were charged with disorderly conduct while Rudisill — who was supposed to be on a work-release program at the time — was taken back to Adams County Prison, according to a Pennsylvania State Police report. Rudisill was serving time for a resisting arrest conviction, a report via PennLive.com noted.
The 'incident' led to officials (do you suppose?) from the state Bureau of Child and Family Services, a division of the Department of Human Services, being called to assess the children, who referred additional inquiries to the social service agency.
The state police report did not specify the relationship between Rudisill and Skursky, nor their connection to the two children found 'in the rear passenger seat' of the car. The ages of the children were not released.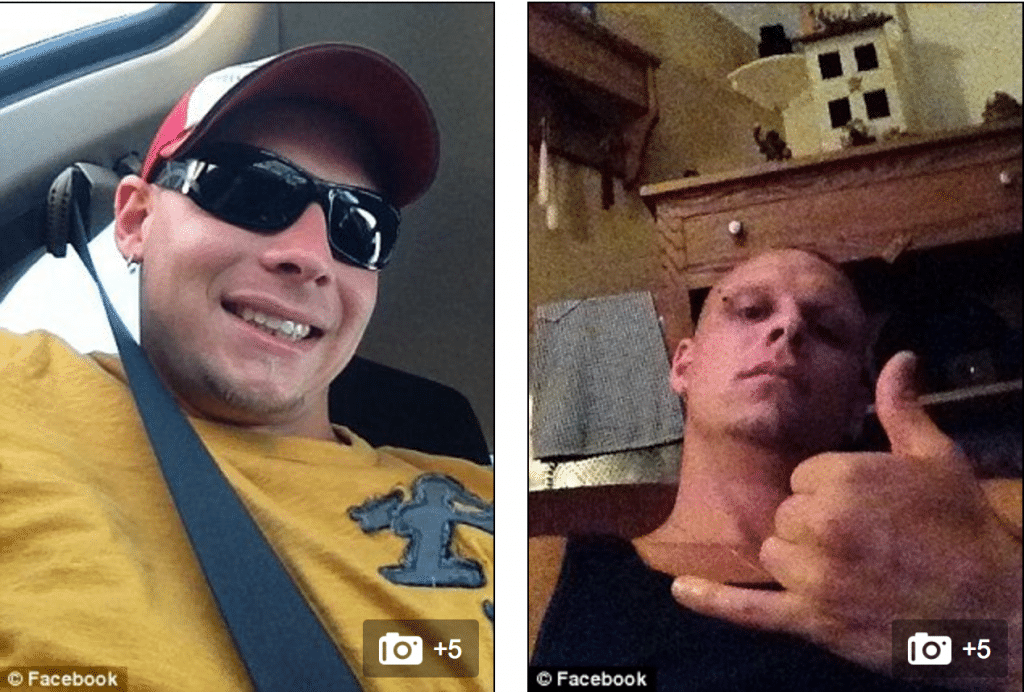 Rachel Kostelac, a spokeswoman for the Department of Human Services, said she was unable to provide an update on the children, including their physical condition and location, due to privacy laws.
Rudisil's past criminal record includes convictions for resisting arrest, careless driving, criminal trespass, theft, disorderly conduct and harassment, notes The Smoking Gun.
Additionally, the man's probation has been revoked on multiple occasions, with the most recent revocation resulting in his imprisonment in the York County jail (from which his work release program was monitored).
Taylor Skurksy was arrested last August in Hanover, Pennsylvania, on a shoplifting charge that resulted in a $542 fine. Indeed.