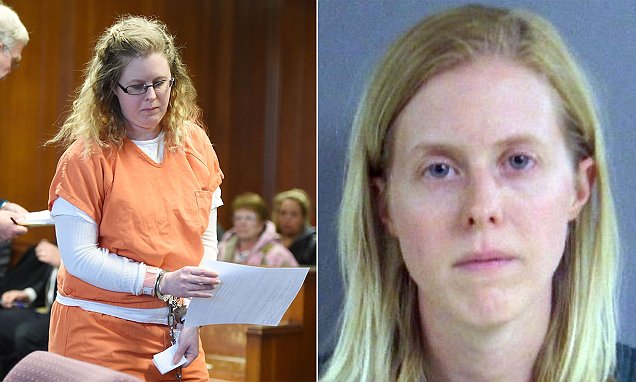 Jamee Hiatt sentencing: How a former teacher abused her position of authority and power as she set about sexually preying on a then 14 year old boy.
Jamee Hiatt a former Grass Lake, Michigan teacher has been sentenced to 3 to 20 years jail after admitting to having a nearly two year long improper relationship with a 14 year old student.
Along with having to serve jail time, the 32 year old woman will have to register as a sex offender ongoing after sexually abusing the boy whom Hiatt also tried to adopt.
Appearing in front of a Jackson County Circuit courtroom judge on Thursday, Hiatt conceded her actions 'were inexcusable' and that she had 'become out of control'.
Jamee Hiatt's sentencing according to mlive comes after pleading guilty in November to reduced charges against her, of one count each of first degree and third degree criminal sexual conduct.
According to the former Leslie Middle School teacher, matters came to the fore after having 'struck up' a romance with the underage boy in 2014, when the victim was just 14 years old.
Define 'struck-up'?
The pair's illicit relationship, which included 'countless' sexual encounters, lasted from May, 2014 until January 22, 2016 when the woman was arrested.
According to investigators, Hiatt's victim was 11 years old when he and Hiatt, who was his teacher at the time, first began 'spending' time together outside of school.
Yet after the boy left the local school system, the pair told investigators began having sex.
The teenager said that Hiatt had sex with him 'so many times that he couldn't begin to tell how many times that there were,' including at the woman's home and in a parking lot.
During a court hearing last year, a report via the Jackson Citizen Patriot noted Jackson County Assistant Prosecutor Jennifer Walker saying Hiatt offered her victim a cellphone, money and 'even went so far as filing guardianship over him' so he could live in her home.
At one point, while the boy's father was in jail for violating his probation, she had power of attorney over him.
Authorities also said Jamee Hiatt gave the student a gun that was believed to have been used in a Jackson shooting.
Hiatt left the middle school in 2013 and later worked at Woodworth Elementary School, in Leslie, where according to the dailymail, the teacher resigned a day before her arrest.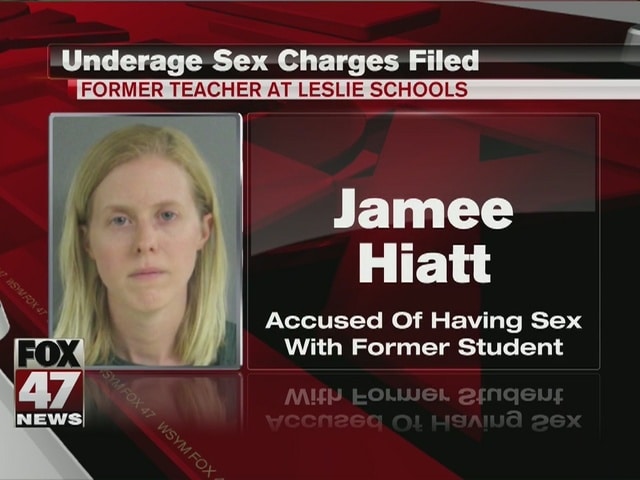 Addressing the court on Thursday,  Jamee Hiatt apologized to her own family and to the court for her actions and for the choices she had made.
Told the emotional woman: 'I abused my power as a teacher. I started with good intentions… with my mental illness I became out of control and in a dark place,'
Adding: 'I was irresponsible and I lacked insight and judgment.
'This is not the person that I am that, or that I want to be.
'I have changed the victim's life, his family, my family, my career and my life forever. I ask for mercy, and I'm truly sorry.' 
Yet to be understood is the psychological toll on Hiatt's teen victim who one imagines will be forever emotionally scarred and warped in future emotional and relationship dealings.