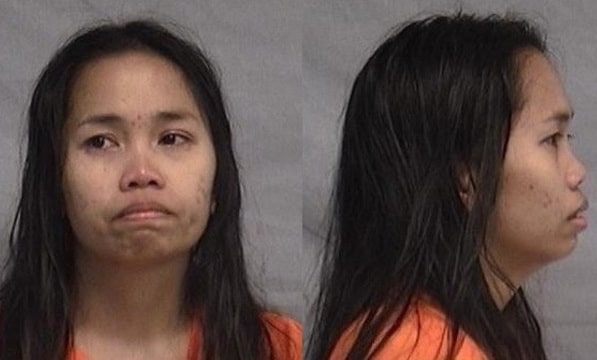 How Enrevie Bendejo found herself embroiled in a physical altercation after taking exception to an engagement ring her fiance gave her.
Enrevie Bendejo a 25 year old Fernandina Beach, Florida woman was on Monday arrested after beating her fiancé with a wooden plank after an argument over an engagement ring.
According to an arrest report, upon police arriving at a home, Enrevie Hinayon Bendejo was ordered to drop a plank she was wielding, which had one inch nails embedded in it.
During the woman's arrest, cops noted the woman having bit her 26 year old fiance in the arm along with punching the man in the face. The victim was found to be exhibiting red marks and bruises.
Bendejo was charged with aggravated battery with a deadly weapon.
According to KSAT, our collective hero and her (ex) fiance had been engaged for about a week before they started arguing about the shitty ring the man had proposed with.
During the course of an ensuing argument, the woman said she wanted to break up before agreeing to meet up later that day at a home the former couple lived at on Saint Marc Court.
At some point, Bendejo picked up the plank from the front porch and started hitting her then fiance.
Bendejo is being held on $5,000 bond at the Nassau County Jail.