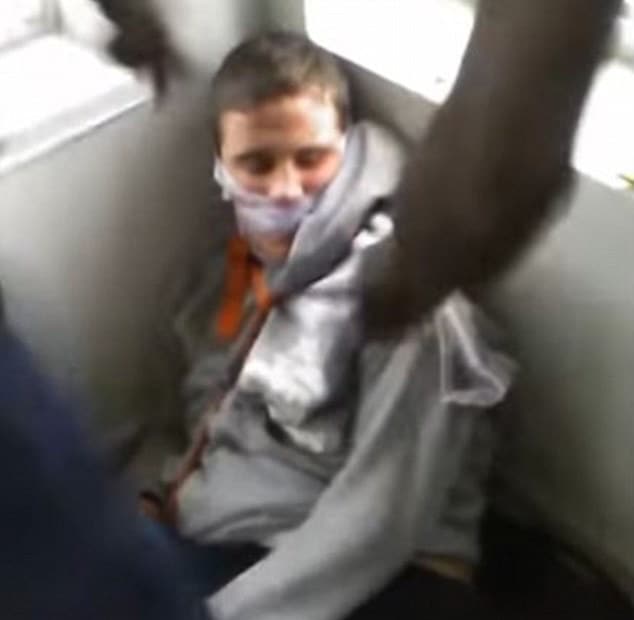 Chicago Facebook live torture video: What led to four black teens abducting a teen and then torturing him on Facebook live? Possible hate crime.
Four black individuals have been arrested in Chicago after a Facebook Live video (see below) showed them allegedly torturing a mentally disabled 'white' man who appeared to have been taken hostage.
The arrests came after Chicago cops responded to a call to a residence on the 3300 block of W. Lexington late Tuesday afternoon where they found a disorientated man walking on the street wearing only shorts.
During a press conference, Commander Kevin Duffin said that the victim knew of one of the suspects because they'd attended school together in the suburbs. 
Told Duffin: 'It's quite a possibility that it is a kidnapping.'
Police said that the 18 year old victim wasn't a Chicago resident and had been reported missing from his suburban home. It is believed the victim had been held hostage for at least 24 hours and as long as 48 hours.
Reiterated Police Superintendent Eddie Johnson: 'This is sickening,'
'It makes you wonder what would make individuals treat somebody like that.'
Adding: 'I've been a cop for 28 years and I've seen things that you shouldn't see. It still amazes me.'
MORE VIDEO FOUND

Blacks kidnap and torture white Trump supporter. pic.twitter.com/aNrQuULeRk

— James J. Vinson (NT) (@JamesJVinson) January 5, 2017
@Chicago_Police @FBIChicago they deleted it but "Brittany Herring" of chicago posted this pic.twitter.com/eE9LOB1KV3

— cbanks420lol (@cbanks420lol2) January 4, 2017
Brittany Covington, Tesfaye Cooper, Jordan Hill, and Tanisha Covington charged with hate crime over Chicago Facebook torture video
Why did Brittany Herring, Jaenone Eblock post Chicago Facebook torture video?
While the identities of the suspects and the victim have yet to be revealed, cops said that all four suspects arrested were black, aged 18, with the two black men and two black girls likely part of a teen gang.
Cops also told of the 30 minute Facebook Live video originally being posted by Brittany Herring (who also goes by the name of Brittany Covington).  It has since been deleted from her social media page.
It is believed Herring one of the two women present during the white man's torture and beating. Yet to be understood is why the teen posted the incident on social media.
The video is believed to have been posted circa Tuesday, 2pm where it was viewed more than 62,000 times before it was removed from Facebook.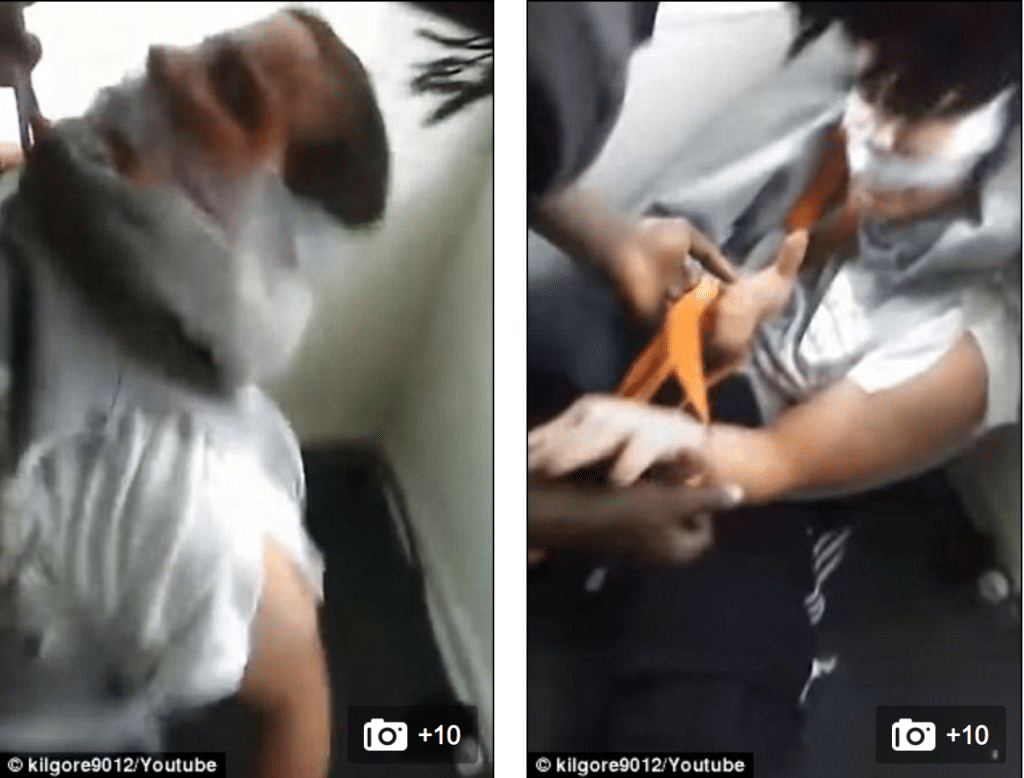 In the aftermath of the video's release, cops searched through the damaged property shown in the video, saying they found possible signs of a struggle.
Police said they are questioning the suspects and are investigating whether the incident is a possible hate crime. Charges are expected to be filed soon.
Police said they were alerted about the video and were able to track down the victim.
The victim can be seen on camera crying and with what appears to be tape on his mouth. One man then grabbed him as the group shouted 'f–k Donald Trump' and 'f–k white people' in the background.
He was filmed being kicked and punched before he had his hair cut until his scalp bled.
The victim also had his clothes cut and had cigarette ash flicked over the wound on his head.
The victim was hospitalized for his injuries and was listed in stable condition, police said.
Police have yet to decide whether the incident was racially motivated as charges against the four who remain in custody are expected to be announced overnight.
At present cops do not believe the incident was politically motivated.