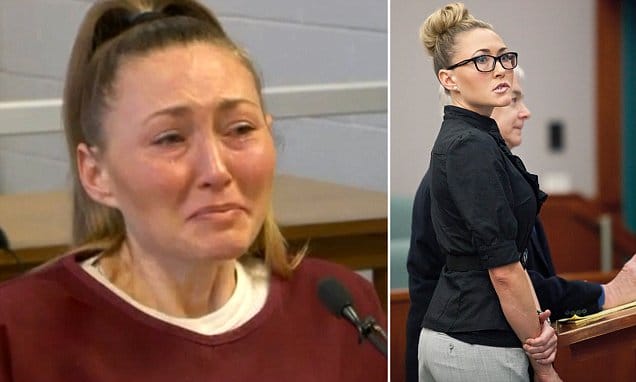 Brianne Altice parole hearing led to the former Utah teacher pleading remorse and self esteem issues preying on her victims. 
Brianne Altice a former Utah teacher convicted of having sexual relationships with three high-school students told a parole board Tuesday her low self-esteem was to blame.
Addressing the parole board, Altice said she hopes her victims realize she's 'extremely remorseful' and that they can continue with their lives after her 'poor decisions,' according to the Salt Lake Tribune.
The teacher's parole hearing came after the 37 year old woman was charged in 2015 with three counts of sex abuse and sentenced her to at least two years and up to 30 years in prison after pleading guilty in November.
'I had extreme self-esteem issues and they said things that made me feel good about myself,' Altice said. 'I just started to justify it all, making myself believe it was OK.'
Added the mother of two: 'I clearly lost sight of all my values and principles and was seeking inappropriate means to address my own issues'.
'Issues I'm very aware of now.' 
'It was the parents fault' Brianne Altice Utah teacher files letter to sex lawsuit
Right decision? Brianne Altice, Utah teacher sentenced 30 years.
Brianne Altice, Utah school teacher faces second 17 year old boy rape charges.
Brianne Altice, Utah school teacher insists she's real victim after sodomizing 16 year old boy
Prosecutors said the then married wife had sexual relationships with a 16-year-old, and two 17-year-old teens from January to September 2013.
She said the boys confided in her about their problems. She said she recognized that she's responsible for her own actions and added that she's been in therapy while in prison and agreed to undergo sex-offender treatment. She has also vowed to never teach again.
At the time of her initial arraignment the former teacher had argued that her victims were to blame because they were unrelenting in their attention towards her.
The teacher told the court that the students had 'wore down her defenses' and 'ultimately broke down her resistance'.
One of the victim's parents claimed in a lawsuit against the school that administrators should have known about Altice's inappropriate behavior which led to their son having sex with the teacher outside of school.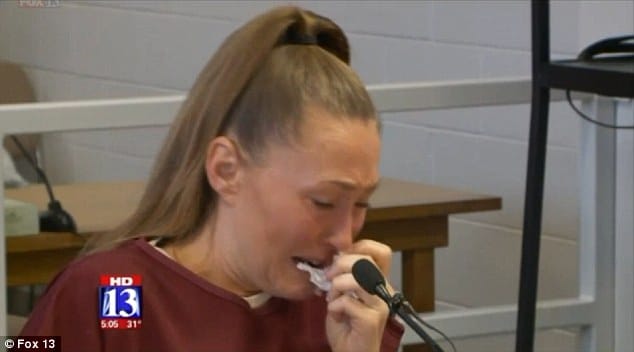 Rendezvous included trysts during school lunch hours and in the carpark of a local church. Another victim told of having sex with the teacher at his family home.
Court documents state that the students often skipped class to spend their days with Altice, and that she confided in them about her marital problems.
In their defense, school officials claim at the time they had no knowledge of any indiscrete behavior taking place.
The former educator is alleged to have flirted with the boys, including their son, hugged and passed notes around class.
A second student's family has since filed a suit against the teacher and Davis School District.
As part of her sentencing details, Altice must serve at least two years in prison, with the woman having formally being incarcerated since 2015 upon her initial arrest.
Members of the Utah Board of Pardon will vote over the next month on a release date or another parole hearing. A possible release that many decry would not be forthcoming had the genders of the sexual predator and the victims had been reversed. 
Altice's husband divorced her following her 2013 arrest and has custody of their two children.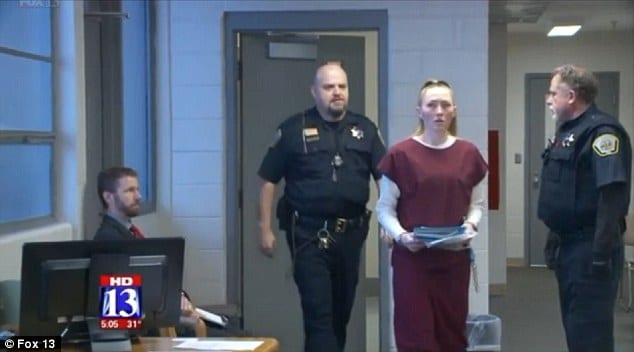 Lawsuit claiming school didn't protect students from teacher Brianne Altice dismissed https://t.co/vAZDmF9Zhz pic.twitter.com/KGGAf2Y5t4

— FOX 13 News Utah (@fox13) December 3, 2015
Utah teacher faces 15 YEARS for 3 students relationships. And she's hot. #ultimateFACEPALM #briannealtice pic.twitter.com/JKU4jvGcDS

— Kaden™ (@KADENRADIO) July 9, 2015
Quién lebdice que no a la maestra #briannealtice ? pic.twitter.com/hfiTykacw4

— Artur Sotelo (@artursotelo) July 14, 2015