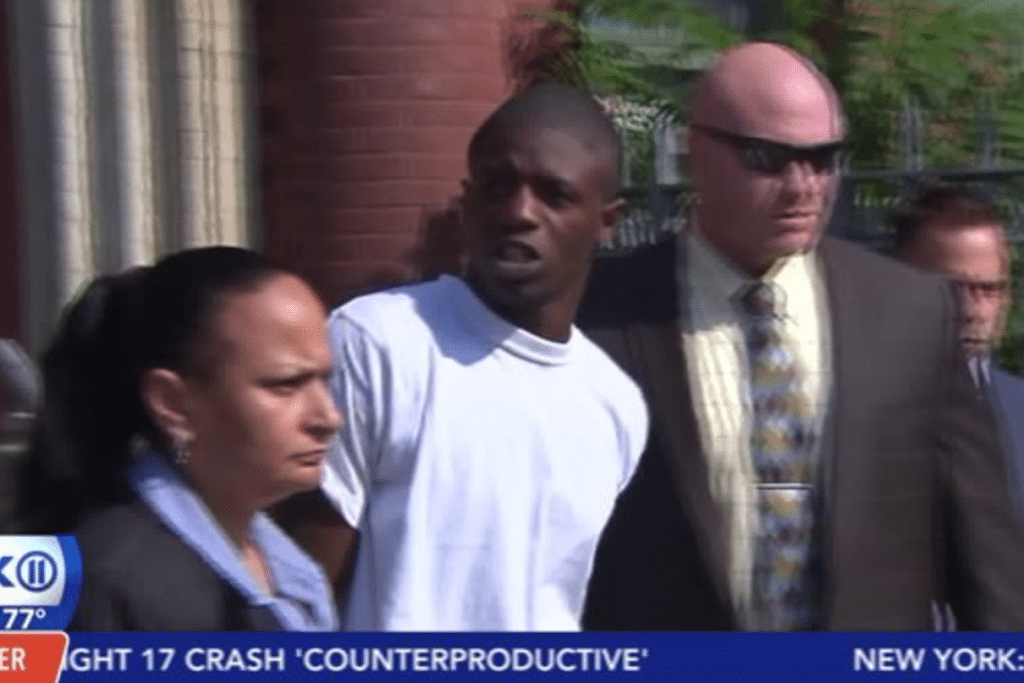 Asa Robert a Brooklyn man found guilty of raping a then 82 year old woman has been sentenced to 115 years jail after being deemed beyond rehabilitation. 
Asa Robert a 20 year old Brooklyn man on Tuesday was sentenced to 115 years jail after being found guilty in the rape of an 83 year old widow last month.
During his December 2016 verdict, a court found the man guilty of suffocating, raping, and sodomizing the woman after breaking into her Brighton Beach home on July 13, 2015.
At the time, the man, then 19 had broken into the pensioner's home demanding money, who was described to be 4-foot-10, and weighing 90-pounds.
After assaulting her, including punching her in the chest, Robert then tied up the elderly woman, raped her for four hours and upon leaving the house warned the widow not to call police.
The widow, whose name is being withheld, was not in court to hear the sentencing – as reliving the details of the rape during Robert's trial re-traumatized her, prosecutor Olatokunbo Olaniyan told the court.
Also staying away was Asa Robert whose defense lawyer, Samuel Karliner said was 'scared' of the cameras.
Told the attorney: 'My client is choosing not to be present during this proceeding,'
'[Robert] specifically said he does not want to come out because he does not want his picture taken.'
Addressing Brooklyn Supreme Court Justice Vincent DelGiudice the lawyer added that Robert 'fully maintains his innocence.'
The judge in turn called Asa Robert's conduct 'unspeakable,' while adding that Robert was 'not able to be rehabilitated'.
Reiterated the judge: 'The basic tenant of civic behavior is to have deference towards those more vulnerable than everyone else, particularly the aged.'
Adding: 'I see no logical reason or any grounds to offer any mercy to this defendant,'
'He showed no mercy to any of his victims.'
Brooklyn District Attorney Eric Gonzalez noted the nypost commended the sentence, saying it is 'necessary to protect the public from a clearly dangerous individual.'
Robert will again face a jury in February, when he returns to court to be tried on charges of assaulting a police officer.