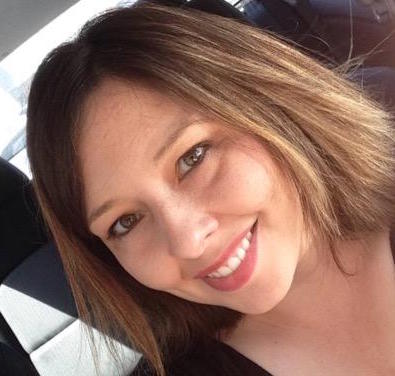 Sara Domres sentenced: What led to a Wisconsin high school teacher abusing her position of power and authority when she sexually preyed on a minor student?
Sara Domres a 29 year old former Wisconsin English teacher has been sentenced to two years jail after having sex with a student.
Along with serving jail, the woman, who has no prior criminal conviction, upon her release must also reregister as a sex offender and is banned from having contact with her victim and his family.
The Journal Sentinel also notes upon her release, Sara Domres will also be on three year probation and a supervision order.
Sara Domres' sentencing comes after the former West Berlin High school teacher admitted in August to to having sex with a 16-year-old sophomore in her English class after she'd developed a relationship with him over the course of the 2014-15 school year.
The tryst led to the pair exchanging over 1100 text messages during this time, with the teacher often referring to her victim as 'Baby boo,' and one message writing, 'Baby boo, I love you.'
Other texts revealed the educator writing: 'Please be mine forever & ever. Always your baby girl. P.S. Good luck on your quiz [smiley face].'
The student said their first sexual encounter occurred at a park-and-ride lot in July 2015, when he was only 16.
While Domres only admitted to having sex with the boy on two occasions, the student said they had intercourse between 10 and 15 times, including at a Motel six the night of Domres' husband's bachelor party in October 2015, the teenager told cops.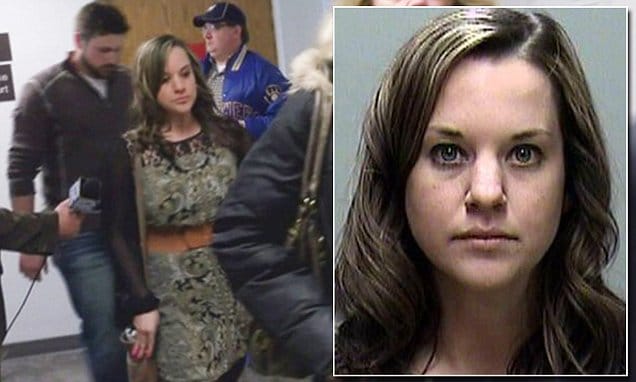 '619 texts' Sara Domres engaged teacher pleads guilty to sexual assault of student
'Baby Boo, I love you,' Sara Domres teacher has sex with teen student while planning wedding
Implicating the teacher was the fact that the boy's phone had been connected to the motel's WiFi the same date motel records showed Domres reserved a room.
The student also admitted to police that his teacher sent him selfies while she was on her honeymoon.
Notice of the indiscrete relationship came after friends of the student reported Domres in January. The same month the school district made the decision to fired the teacher.
In her statement to the court, Domres said she was passionate for her teaching profession and detailed the hours she spent outside of work assisting her students and acting as their confidante, the Journal Sentinel reported.
She said the loss her job and the on-going media coverage surrounding her case made her feel as though 'the consequences of my actions have been enforced tenfold.'
The prosecutor noted however, that had she not been a teacher, her dozen-plus sexual encounters with her student would have only been misdemeanors — because of the power and influence teachers hold over their students, her trysts are considered a felony.
'I don't know how much brighter the line could be,' Assistant District Attorney Ted Szczupakiewicz said. 'There's no gray area. It's absolute.
Others in the interim have wondered that it was in fact the teacher's position of authority and power relative to the boy which exhilarated Sara Domres and exploiting the boy whose trust she held.