Romanian 18 year old model selling virginity: How Aleexandra Khefren now faces being disowned by her family if she makes good on her auction post.
The family of aspiring Romanian model, 18 year old girl, Aleexandra Khefren (born, Oana Alexandra Raducu) have threatened to disown her if she goes ahead with the move to sell off her virginity.
Having placed an online ad on an escort site, the girl in her post and during a recent ITV 'This Morning' television appearance (which she secretly flew out for) insisted her suggested 1 million Euro floor price was necessary so she could save her parents from eviction. Along of course so she could pay for university studies, with Oxford University her top choice. 
According to her social media posts, Khefren described herself as a workout fanatic along with idolizing Muhammad Ali. She also lives with her parents in Bucharest and is want of selling herself for one night to anyone who will pay her one million Euros.
Reads an ad the aspiring model recently placed with cinderella escorts:
Why Alexandra is selling her Virginity?
Alexandra: "I was already waiting till i become 18 so i finally could sell my Virginity. Money gives you a lot of Opportunitys. I can travel around the world, study in a good University and my parents are poor, i can buy them a house. There are so many Options and i want to use them now where i am young. A lot of Girls giving their Virginity for nothing to a man who leave her after most times. Thats not worth it. So i want to use my Virginity for something that its worth it. Something that will create a better future for me. And i think the money for this auction can give me definitely a better life." 
The Date takes place in Germany. The Buyer can choose a Hotel here, where Alexandra will Visit him for a Night.
€1million: Aleexandra Khefren 18 year old teen selling her virginity to avoid eviction
While the aspiring model may have her heart on 'helping' her about to be homeless family, a report via the dailymail has told of Aleexandra Khefren's outraged parents threatening to evict her if she goes through with her plan.
According to the family, the family is not suffering from any money problems explained her policeman father, Toni Raducu and pharmacy mother, Elena, with the father insisting he will make good on his promise to disown the daughter if she insists on selling her virginity.
Explained the teen's uncle, Radu Raducu: 'Her mother and father are simply disgusted and he can't understand why she is doing this. It is so unlike her and feels someone is influencing her. He is devastated and his wife has not stopped crying since she found out.'
Adding: 'They have begged her not to do it, but she told them, "I'm 18 and I can do what I like with my body."
'They have threatened her and said if she goes ahead with selling herself they will not consider her their daughter any more. It is a terrible situation.
'Her mother was in tears and it was a terrible atmosphere. Just awful.
'I tried to be the peacemaker and to see both sides, but they are very angry.'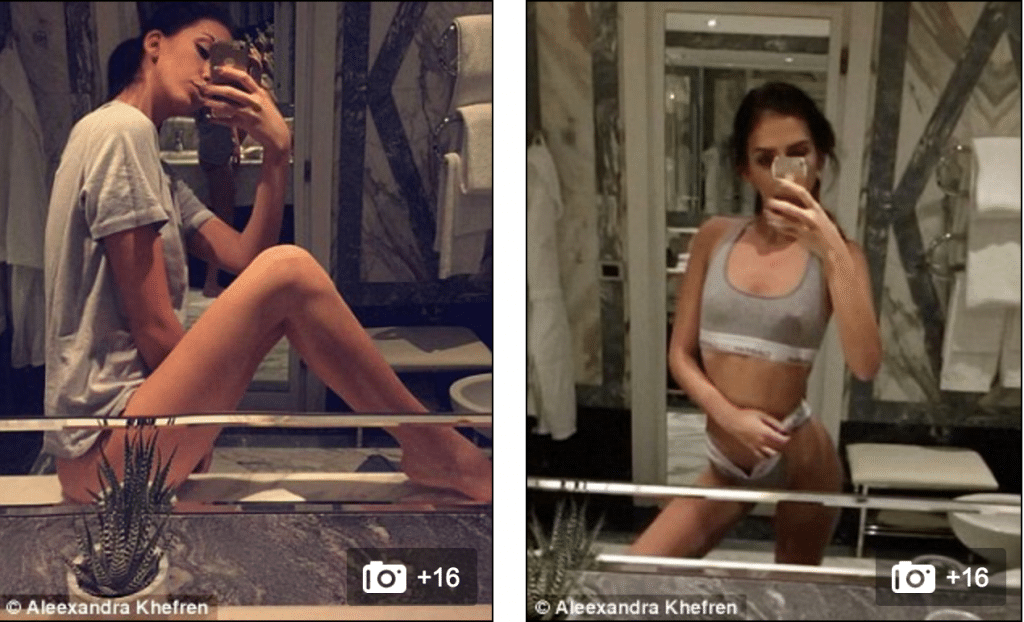 Added a family friend: 'Toni absolutely adores his daughter and is sickened by what she wants to do. Any father would be.
'You only have to look at his Facebook page to see how many photos there are of them together.
'He can't understand why she is doing this. It is so unlike her and feels someone is influencing her. He is devastated and his wife has not stopped crying since she found out.
'They are hoping she will drop the idea, but she is very strong willed and wants to go through with it. They have told her not to do it for them.'
While much is indeed made of the women who hope to gain financially from the fact that they had never had sex before, questions have also been raised as to the men who would be willing to pay these types of sums.
Reiterated the family friend: 'Let's be honest – what she is doing is just one step up from prostitution. It might be one night, but she is still selling herself'.
An act of choice that many men would not flinch for a second as they relish in the opportunity to acquire another thing, feeling, soul, body, dignity, human being. Even for just one night.