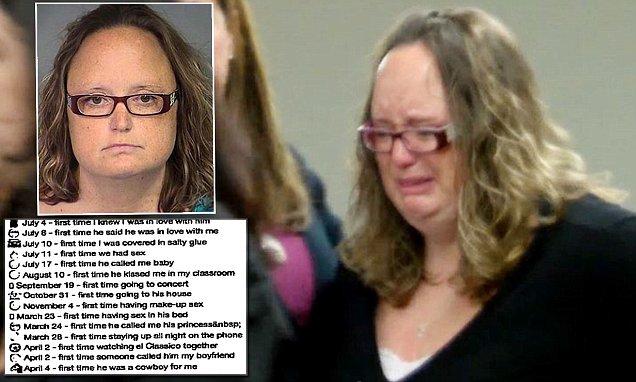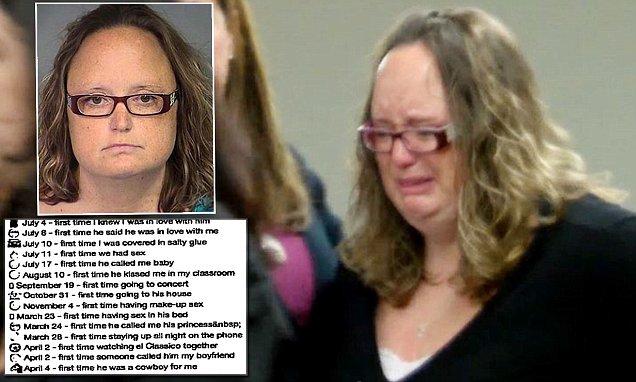 Nicole Wilfinger sentencing: A former Las Vegas math teacher is sentenced after sexually abusing a 14 year old student whose exploits she documented.
Nicole Wilfinger a 37 year old former Las Vegas math teacher was on Wednesday sentenced to 28 to 72 months prison (two years and four months and six years) after keeping a journal in which she documented herself having sex with a 14 year old male student.
The woman's sentencing at the hands of District Judge William Kephart came after the woman was initially charged with statutory sexual seduction and sexual conduct between certain employees or volunteer of school and pupil.
As part of a plea deal, Wilfinger pleaded guilty to the two criminal counts in August, three months after her arrest. She was originally charged with nine counts related to her affair with the seventh-grader.
Upon her release from prison, Wilfinger will be required to register as a sex offender. 
According to an arrest report cited by The Las Vegas Review Journal  the former eighth-grade teacher at Molasky Junior High School kept a journal on her cell phone that detailed her relationship with the teenage boy.
The entries in Wilfinger's diary listed milestones in their liaison, including the first time he said 'I love you', 'first time I knew I was in love with him,' 'first time I was covered in salty glue' 'first time having sex in his bed,' 'first time he was a cowboy for me.'
Of question is whether the teacher was aware of the fact that she was exploiting the boy for her own aggrandizing needs or whether she simply chose to pretend she was in a legitimate equal relationship?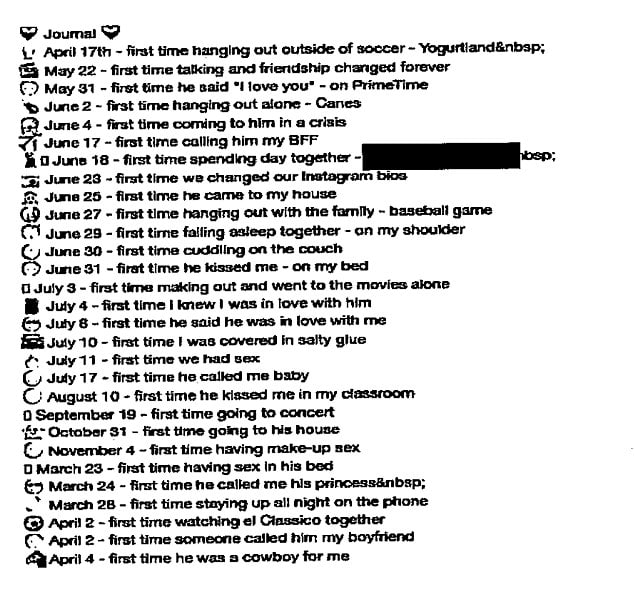 The relationship started in June 2015 when the boy was 14 and carried on after he turned 15, reported News 3 LV.
Upon being questioned by police in May, both Wilfinger and her victim admitted to having at least three sexual encounters.
Appearing in front of the judge, the formerly married mother of a young daughter at the time of her arrest, accepted responsibility for her actions and acknowledged her 'lapse in judgement affected so many people.'
Told the weeping woman: 'There's nothing I can say or do to change what happened or the fact it happened or the fact that people were hurt by it.'
Adding: 'I know that I made poor choices.'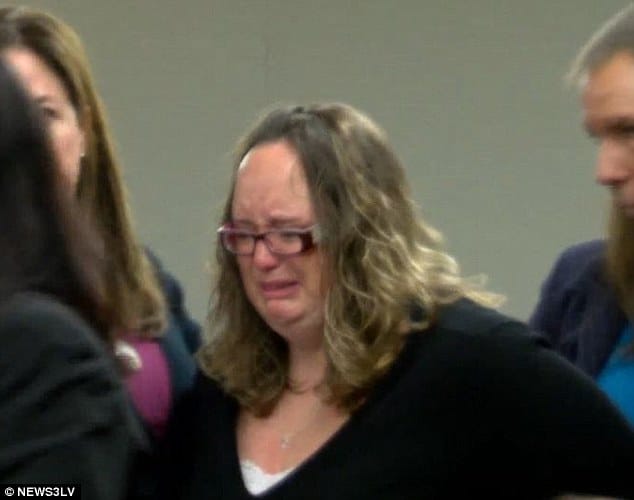 The court also heard from the mother of the victim, who described the detrimental effects of Wilfinger's actions on her teenage son. 
Told the weeping mother in a statement:  'I've had to hold him in my arms while he cried his eyes out,'
'I've seen him scared watching out the windows of the house looking to see if she was around because she's driven past his bus stop.' 
According to 13 Action News the illicit relationship began when the teacher a friend of the victim's family began coaching a soccer team the boy played in. 
She had been to the victim's family home a number of times along with babysitting the family's seven-year-old daughter. 
During the course of the investigation, police discovered more than 1,970 phone calls and 156 text messages were exchanged between Wilfinger and the student, and 325 images that had been deleted from the woman's phone.
Wilfinger had worked at Molasky Junior High School since 2012 and had previously taught at Hyde Park Junior High School.