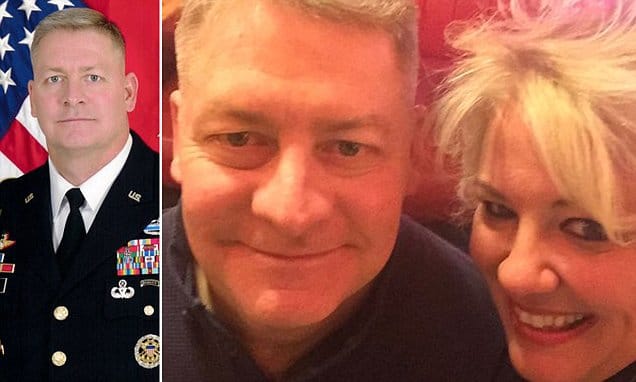 Army general David Haight double life and swinger lifestyle leads to a 30 year army veteran being demoted after fears of susceptibility to blackmail. 
Army general David Haight has been demoted 3 ranks to lieutenant colonel after being found out to be having a long sustaining extramarital affair and what has been described a 'swinger' lifestyle.
The demotion comes after the embattled military man and married father of four adult children having served 30 years in the army.
Army officials said they were left with no choice with Haight was pulled off duty at US European Command earlier this year after it was discovered the army man was a regular visitor to swinger clubs and sustained a sex life that left him open to blackmail.
Prior to his post with the European Command, Army General David Haight, formerly served as a top aide to Adm. Mike Mullen, the former chairman of the Joint Chiefs of Staff notes cbs, which meant that Haight had access to top-secret, sensitive national security information.
The demotion comes after Army Secretary Eric Fanning approved a board's recommendation to pull rank on the army veteran with Fanning saying he made the final decision.
The indiscretions have since led to Army general David Haight incurring a drop in his annual pension dropping from $122, 000 to $79, 800 according to USA Today.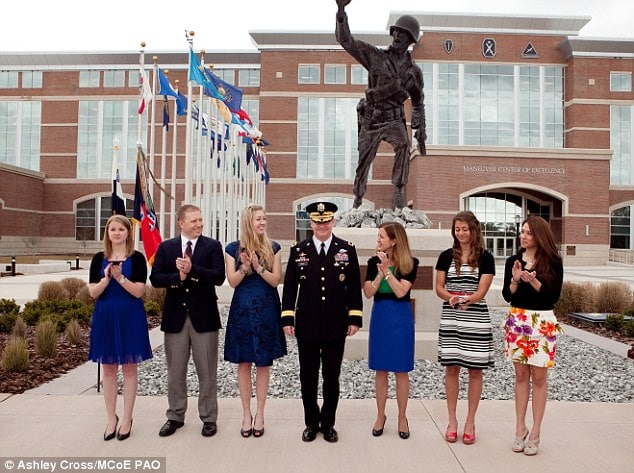 Notice of the army man's 'swinger' lifestyle came after one of the married man's mistress Jennifer Armstrong told of their more than 10-year affair starting in Iraq with an email about his 'terrific smile'.
The pair claims the mistress later went to swingers clubs in Maryland, Pennsylvania, Georgia and Florida where they ingratiated themselves with anonymous strangers.
Insisted the mistress: 'He has sacrificed a lot for his country. He's not a threat to his country and would never do anything to harm it.'
Adding: 'I gave him the best years of my life.'
Notes a report via the detroitnews: 'Haight was verbally counseled at least twice by a senior officer in November 2015 after initial complaints were filed and before the full investigation began. The counseling, it said, included assistance for possible marital problems, the perception of a relationship with someone who was not his wife, and other personal issues.
In December more anonymous allegations of misconduct came in, and one included a sexually explicit photograph. And the inspector general ordered a full investigation on Jan. 4.'
Adultery is a violation of the Army's Uniform Code of Military Justice, with investigators finding that the general misused government resources when using his phone and email to contact Armstrong.
Responding to the demotion, Army Lt. Col. Sara Root, an attorney for 30-year veteran said that the general's sex life did not affect his job and that he had never been approached by spies trying to blackmail him. Indeed. 
Addressing the indiscretions, Army Secretary Fanning speculated that the multiple combat tours over the last 15 years of soldiers like Haight, and their long absences from their families, may have contributed to the army man's misconduct.
Reiterated Fanning via usatoday: 'We want to have a better understanding of the impact that has on our senior officers, and look for ways that we can mitigate any causes or linkages that we see.'
Yet to be necessarily understood is what led to the mistress stepping forward ….