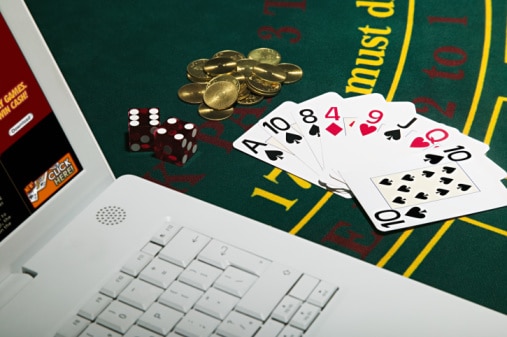 Online casinos described: Playing to win means understanding the virtual terrain of online gambling, its protocols, its systems and of course the risks. 
Honestly, gambling can be extremely fun and entertaining. Whether it's a friendly bingo game at a local church or bingo hall, or serious casino gambling, it's often a pleasing diversion. For those who choose not to step into a brick and mortar building for their casino pleasures, there is a world of on-line casino gaming.
A great number of online casinos will allow you to download their special software which enables you access to their games on your phone, tablet, or other device.
If you choose to not go that route, a Flash version can be played right in your web browser. For many, the option of downloading the software is more appealing. The games tend to load faster than web games. Experts swear that downloading is the way to go, in that there are larger game selections.
If you play at several different casinos, and notice that the games look alike, it's because they do. There are barely a dozen major software makers who design games provided to the online casinos, which number in the thousands.
While trying your luck with these casinos, many allow you to play for free, with fake money.
There are often options to play against other human players, or play against the "game". This is a great way to practice your gaming skills, while studying the rules of play. Without risking the loss of actual money, many gamesters learn to be high rollers. A great number of online casinos encourage the free play, hoping that excitement and a few winning hands will tempt you to eventually make the move to gambling with real money.
You don't want to give more of your money away to an online casino than you need to. Utilize the free play, or play with fake money, and practice a great deal.
Once you make the move to waging with real money, casinos will ask that you register an account on their website.
Sometimes, Western Union and other financial service companies will post funds for you, for a fee of course. Most casinos do not accept this sort of payment, and demand a credit or debit card for these transactions. Some online casinos even accept Bitcoin. When using a credit card for posting your gaming deposit, a "cash advance fee" may show up on your credit card statement. You are always welcome to argue the charge, and gamble on a win there, too. Debit cards never have a cash advance fee, and transactions are posted much faster.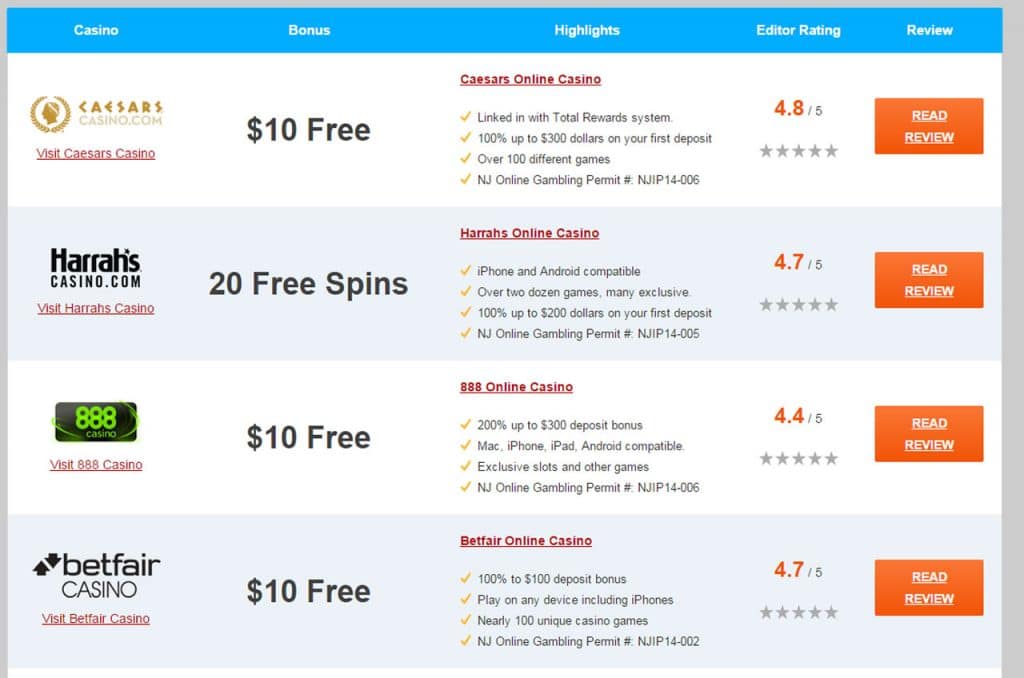 For newcomers to many casino sites, a bonus is sometimes gifted as casinos compete with each other. Many casinos will post an additional ten percent of the premiere deposit just to welcome you to their site. Some casinos may offer more, and it's not unheard of for a casino to offer one hundred percent fund matching. Some players have been gifted random drops of money into their account, and some are offered trips or vacations. If you receive a bonus offer, unsolicited, from a casino that you've never opened an account with, please contact the authorities.
One big problem for online gambling business is abuse by the players. This is a legitimate concern, in that there are a lot of people seeking to defraud the industry, and rip off other players. Online gambling is a very competitive business, but the industry is unified in protecting each other from player abuse. Many casinos create blacklists, or negative databases, of suspects suspected of fraud. Several reasons for being blacklisted are:
disputing charges too often
threatening to dispute charges
using someone else's credit card
manipulation of gaming software
opening more than one account per household or computer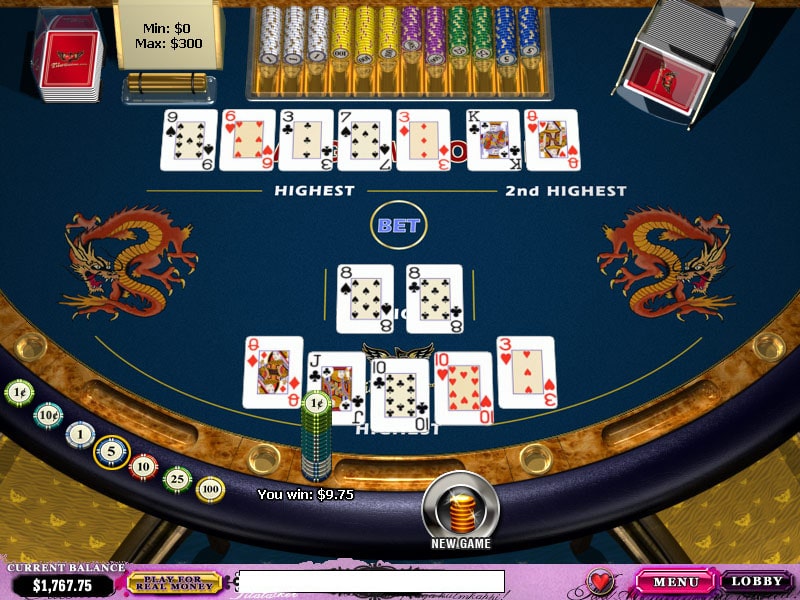 Online casinos are much like their bigger sibling, in that they offer table games such as roulette, blackjack, pachinko or baccarat. Many on-line slot games are also available, offering video lottery, pai gow poker or video bingo.
Of these concerns, the biggest problem for an online casino is disputing and threatening to dispute charges. This is called a charge back. The problem with multiple accounts per household is that multiple bonuses are potentially given to undeserving recipients. One particular consideration tracked by casino software are bonus abusers. Bonus abusers play only during bonus promotions.
Once a player is blacklisted, they are not likely to be very welcome at any casino that the list is shared with. This is much like a bad credit rating or even a police record: this stigma follows you everywhere. If you feel that you were unjustly placed on a blacklist, there is no recourse for you. There is no authority to govern appeals for removal.
The world of online casinos and gambling is unregulated. The risk is inherent for both the player and the casino.
In the United States, there are no federal laws against gambling online. Online casinos are perfectly legal because of the lack of laws. It is possible, however, to find a state law governing online casinos and gambling. But prosecution on state levels are extremely rare, even in conservative states.
A player can find themselves using a casino site that doesn't have a legitimate gaming license. If this happens, they have no way of opening a dispute if they feel they've been taken advantage of.
Of course, there are casinos that have great customer service. They'll offer live chat, a toll-free phone number, or even an e-mail address to help you with your concerns. They may even respond quickly to your questions and concerns. Sadly, other casinos may take several days, or a couple weeks, to respond, and seem to only want your money.
Once you have your casino account set up, you may immediately begin to play. Please note that casinos based in the U.S. can have rules that may be different from casinos based in Europe. Be sure to check the rules before spending too much time in the casino.
If your concern is whether you're playing in an honest casino, don't worry. Most online casinos are straight shooters, knowing that players that lose too much money too quickly never return to their site.
Online casinos are like every other operation; they depend on repeat business. They know that their money is made in dealing honest games. Casinos don't have a need to cheat because they have an edge. The fact is, the odds are in their favor, not the player. Cheating casinos are the exception, not the rule.
A player's biggest problem wouldn't in having played in a dirty dealing casino. Their problems would come in that the payout is sometimes a long time in coming. If the payout is for a big win, some casinos may look for a loophole to avoid payment altogether. Again, if this is the case, there is no governing body to complain to.
After you've played, and won, you'll want your money. After cashing out, there are often waiting periods on the casino end of things. There can also be delays on the credit card end. Even with advances in online casino gaming, players can still expect up to a five-day wait for their money. Don't forget to check your credit card statement often. Many transactions only specify the merchant bank, not the name of the casino. Know where your money is!
Casinos will often credit the account of the card holder in the case of paying out winnings. If a payout is a larger sum, most will send you a check in the mail. Be warned, the name on the check may be that of a different business, not the casino. Also, be prepared to fax a copy of your current ID for your first withdrawal. This is standard security practice at most online sites. Most places will send winnings for free. However, others will subtract a finance charge from the final balance.
Online casinos are a close brotherhood. Many casinos sell lists of players to other casinos. These lists include names and e-mail addresses. It's easy to get your in-box flooded with spam. If this happens, you may want to switch to another new account. Then again, you may not want the hassle of being a "newbie" again.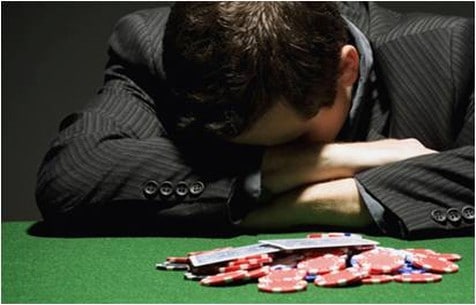 Even though online casino gaming can be fun and entertaining, it is easy to develop ludomania.
Ludomania is known as compulsive gambling, problem gambling or gambling addiction. This is an urge to gamble continuously, despite any harmful consequences. Harm may be experienced by the gambler, or others, through the behavior of the gambler.
Clinical pathological gambling disorder is associated with family and social costs. Gamers may often let bills go unpaid. With gaming losses, there is a feeling of depression or suicidal tendencies. Addicted gamers may have arguments or altercations with family members or friends. There are often lies to conceal the extent of gambling involvement. There is often loss of sleep and a dependence on money from others to cover day to day expenses and necessities.
If someone has a gambling problem, there is help, and hope, available. Don't be the one who has a problem. Be the one who only checks in with the online casino to have fun, and maybe win a few dollars.