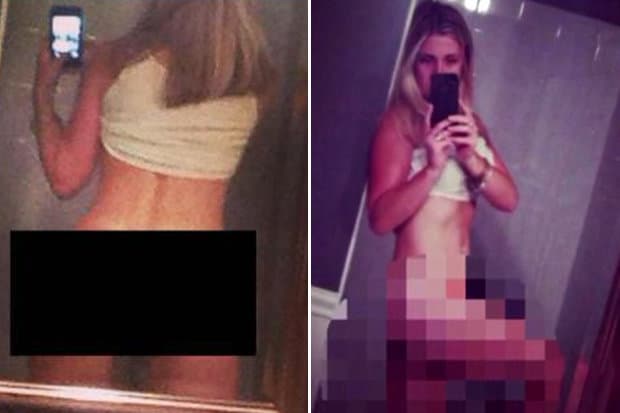 Allison Marchese pleads guilty to lesser charges after being previously arrested on charges of sexually assaulting minors. Faces likely three year jail sentence.
Allison Marchese a 37 year old former teacher at Daniel Hand High school teacher in Madison, CT faces up to the three years jail after pleading guilty after sending lewd photos of herself to minor students, including while wearing/ not wearing a thong.
The guilty plea comes after the mother of two was arrested and charged with sexual contact of a 16 year old male student in February, 2015 along with sexual assault charges being brought against the teacher after revelations of a second teen victim.
Until her arrest, the English teacher had worked in the school district for 12 years.
Under the Alford plea, while Marchese did not confess guilt, the married woman admitted prosecutors had enough evidence to convict her at a trial notes the Hartford Courant.
Allison Marchese guilty plea comes after originally charged with second-degree sexual assault and risk of injury to a minor, which could have seen her jailed for 20 years, however after accepting a plea deal, charges and penalties against the errant teacher were diminished.
Pictures: Allison Marchese, Madison teacher arrested for sexual assault of 16 year old boy
Madison female teacher denies sexually assaulting minors: 'Selfie was meant for husband.'
Under the terms of her guilty plead deal, Marchese pled guilty to two counts of first-degree unlawful restraint, two counts of second-degree reckless endangerment, one count of second-degree harassment and one count of second-degree threatening.
Further punishment included the 39 year old sexual predator being placed on the Connecticut sex offenders list for 10 years by Superior Court Judge Melanie Cradle, as well as being ordered to undergo sex offender treatment noted the New Haven Register.
The boot, the former teacher stands the chance of being deported from the U.S. back to her home country of Canada.
Reacting to the plea deal on Monday, prosecutor David Strollo called the potential sentence 'substantial'.
Allison Marchese will be sentenced on March 3, 2017.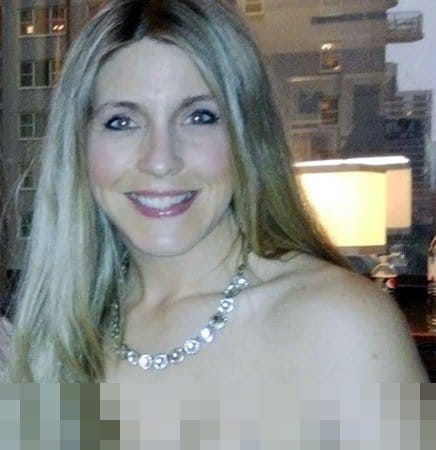 Matters first came to the fore after the mother of two sent inappropriate text messages to students, as well as selfies of herself wearing only a thong and a bra.
The messages – mainly sent on Instagram – included references to sexual activity, winking and smiling emoticons, and flirtatious language. 
Cops also told of the teacher performing a sex act on a then 17-year-old student, who was one of the two boys she had been sending messages to.
In the arrest warrant affidavit, the student told police Marchese told him to go to her classroom.
'Once in the room, they got into each other's personal space and started to 'hook up' which he described as kissing each other and she then started touching him 'downtown," the affidavit said.
Fearing it was 'not safe,' Marchese 'locked the classroom door and closed the blinds.' She then performed a sex act on him,' according to the document.
The student tried to break the relationship off after the summer break in 2014, however Marchese would not agree to do so.
According to the court documents, the boy tried to blackmail his teacher – saying he would keep quiet about their relationship if she gave him $200.
In response, Marchese told the boy her father had 'Mafia ties' who would make sure he 'would never play football again,' if he told anyone.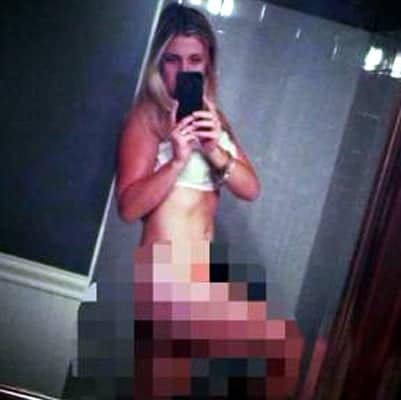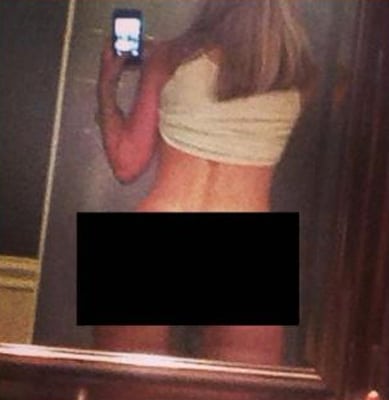 The second relationship the teacher carried out with a student started when the boy was 14 years old.
Communication between the pair took place via Instagram.
That victim told investigators Marchese had texted him to say that she could not concentrate on teaching her own class because he was so attractive, and that she struggled to sleep at night because she was constantly thinking about him.
The boy also said Marchese messaged him 'nonstop' the first week of summer vacation, including long messages expressing her feelings and trying to make him feel badly for not responding.
In her defense, Marchese said she sent the pictures of herself in her underwear to her husband, Robert, who was a teacher in the English department at the school.
Robert Marchese told police during the investigation his wife had become 'obsessed with social media and working out'. He also said she confessed to having an 'inappropriate relationship' with the younger student that involved her messaging him in 'sexually explicit ways.' 
She also 'admitted to having oral sex' with the older student, the affidavit said. 
Of note, Allison Marchese and her husband have since divorced.