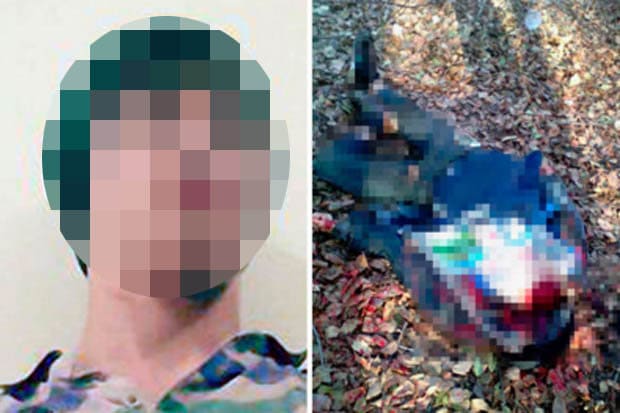 How Nikita Rasskazov a 16 year old Russian teen in a fit of jealous rage severed the head of a love rival. 
Nikita Rasskazov a 16 year old Russian teen has severed the head of a love rival before taking it to show to his girlfriend in a bid to prove his love.
The beheading according to local media came after the 'jealous' 16 year old accused his victim, 19 year old man Artyom Shustov of forcing himself upon his girlfriend, Olena Matsneva, 17.
Matters came to the fore after the teenagers agreed a week ago to meet at a nearby park to talk when an argument broke out resulting in Nikita Rasskazov taking out a kitchen knife out of his backpack and stabbing his love rival and cutting off his head.
According to witnesses who were present, Shustov was still alive when Rasskazov began to behead him, slicing his victim's head clean off, putting it in a bin bag and into his backpack.
From there the teen dragged the headless body to another part of the park and put the victim's student papers on the 19-year-old's chest, according to newspaper DVnovosti in Komsomolsk-on-Amur.
The teen is alleged to have returned home, hid his bloodstained clothes and taken a shower before going to bed noted a report via The Siberian Times.
The following day, Rasskazov went to see his girlfriend where he delivered the severed head.  
Rasskazov 'wanted to bring the head to his beloved Olena to prove his love in this way', noted a subsequent formal report in which the 16-year-old confessed to the beheading.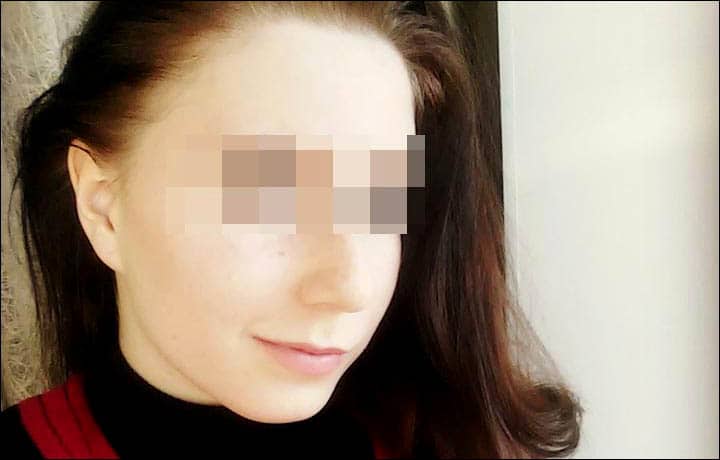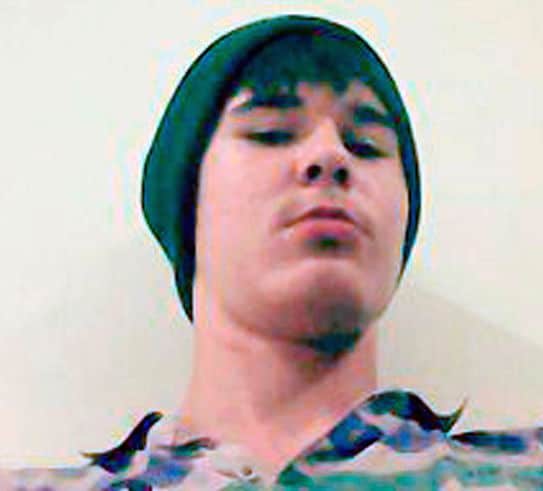 Police interviewed the 'distraught' girlfriend who declined commenting.
After showing her the head, Rasskazov tried to hide it by loading his backpack with rocks and throwing it in the River Silinka.
Friends told police that the girl had admitted to Rasskazov that she had oral sex with Shustov, but claimed he had forced himself on her.
But her friends say she had started kissing Shustov and had initiated their tryst.
Told a friend: 'We were then in the apartment with them and personally saw what was happening,'
Adding: 'The next day, Olena obviously regretted what had happened and she told her boyfriend Nikita. 
'But she explained it as if Artyom had harassed her and tried to rape her,' 
'Nikita was shocked and asked Artyom to meet and talk.
'They knew each other before.'
'Artyom agreed and they arranged their meeting at the entrance of the park.'
Shustov arrived with a female friend called Daria but she left when the pair started to argue.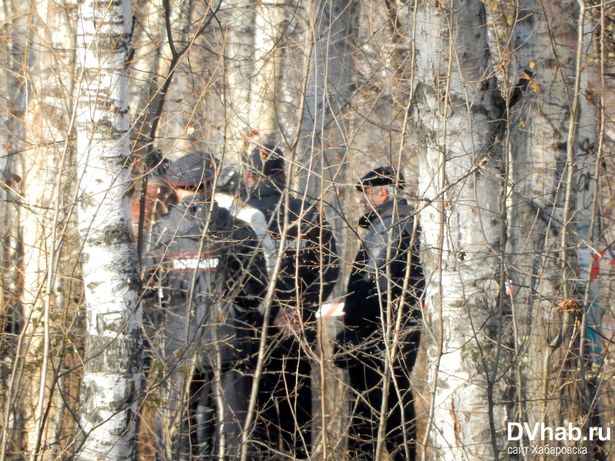 Witnesses at Railway Workers Park in the city of 260,000 people in the Russian Far East said that during the argument Shustov had tried to flee when he saw Rasskazov had a knife.
Of note another friend went on to say: 'Nikita was spending a lot of time in online groups devoted to maniacs and often carried a knife with him.'
Told a friend of the dead man: 'He had no enemies, ever. '
Rasskazov had won a string of medals in youth competitions for boxing and kickboxing. 
Police expect to charge Nikita Rasskazov with homicide murder in the days ahead.