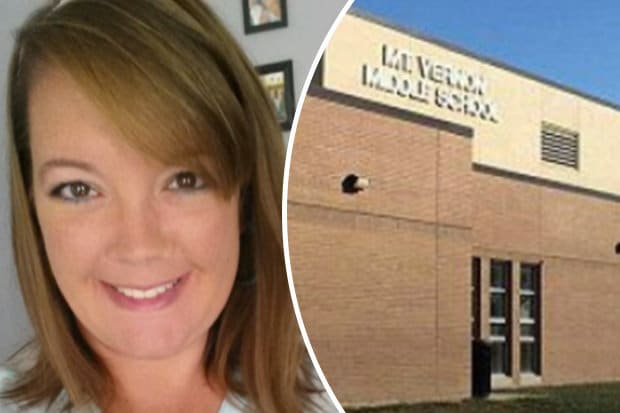 Kisha Nuckols guilty plea bargain deal: Did an Indiana court make the right decision sparing a female teacher jail after sexually abusing six male students?
Kisha Nuckols a former Indiana teacher's aide has been spared prison after pleading guilty to having sex with a 17 year old student. 
Instead, a local court sentenced the former substitute teacher who had worked for the Mount Vernon School District northeast of Indianapolis with home detention.
As part of her punishment the 38 year old married woman on Monday who pleaded guilty to one count of child seduction was ordered to two years home detention followed by two years of sex offender probation. Nuckols will then have to register as a sex offender for ten years notes a report via the indychanel.
Matters came to the fore when Kisha Nuckols was arrested in April, where the woman faced three counts of child seduction, as well as a count of dissemination of material harmful to minors, a charge related to allegations she sent lewd photos to a student.
Nuckols pleaded guilty on September 14 to a single count of child seduction after reaching an agreement with the prosecution.
During proceedings, investigators alleged that Nuckols may have had inappropriate relationships with as many at least six current and former Mt.Vernon High School students.
Victims told police Nuckols would make initial contact with them via social media, including Snapchat, Twitter and Instagram, and then meet them in person for sex.
Fortville police were alerted to the allegations on March 29 by an administrator with the Mt. Vernon Community School Cooperation.
According to court documents, Kisha Nuckols had sex with one 17-year-old at her Fortville home and would do so 'at least 10 times'.
Of note, court filings indicated the teacher directing the boy they had to be quiet because her husband and children were at home at the time.
But it gets better.
The 38-year-old wife and mother is alleged to have had sexual encounters in parked vehicles, with one car reportedly belonging to her own daughter. 
A report via CBS 4 Indy told of Kisha  Nuckols confessing to having inappropriate relationships with multiple students. 
'I've embarrassed my family, community and schools,' Nuckols was quoted as having said. 'I never should have had relationships with students. I brought the schools into a dark spotlight.'
Prosecutors had asked to sentence Nuckols to prison, but the judge declined after hearing a tearful plea from the woman back in September. 
Which is to wonder if the genders had been reversed would the same judge had shown the same degree of leniency to the overt sexual predator?
Prior to been found out the teacher's aide had been employed with the district for approximately three years. Nuckols eventual firing came after the criminal charges were filed against her in the spring.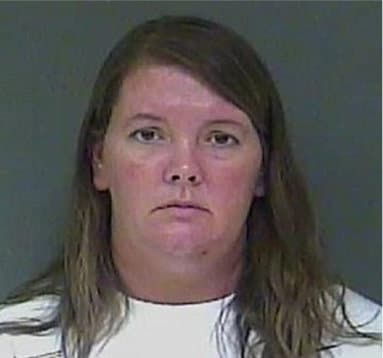 But there's more.
The Indianapolis Star has since reported that former Mt Vernon Middle School Principal has been charged with misdemeanor failure to report for allegedly waiting 17 days to contact police about the allegations against Nuckols.
Principal Scott Shipley is due to go to trial on December 20. Not necessarily understood is why the principal had initially declined to act upon news of violation of the school students? 
In the interim, the woman's estranged husband has since filed for divorce…