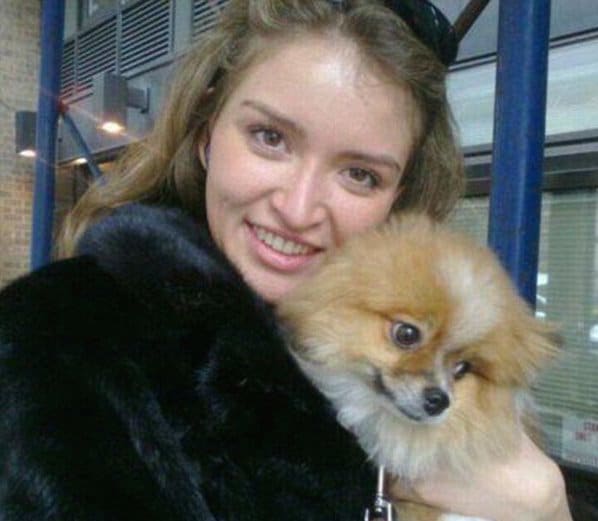 Svetlana Travis Zakharova a high end call girl is arrested upon returning to the US after previously attempting to extort former NY governor, Eliot Spitzer.
Svetlana Travis otherwise also known as Svetlana Zakharova has been arrested after the $5000 a night Russian prostitute had sought to blackmail ex NY governor Eliot Spitzer.
The 25 year old woman's arrest comes after telling NYPD detectives in February, that Spitzer, 57, assaulted her in a $1000 hotel room during a rendezvous after announcing she was returning to Moscow.
Allegedly the woman had threatened to go to cops unless Spitzer paid her off $50 000.
Upon returning to NYC on Monday, Svetlana Travis was arrested told sources via NBC New York.
Spitzer, who resigned as governor in 2008 after he was accused of wiring more than $10,000 to an elite escort service, had admitted to a 'relationship' with Travis in a lawsuit filed in July.
That suit said Spitzer had paid money to stop Travis from making their 'trysts' public, and that her claims of assault were made against him in revenge for him cutting ties with her.
Spitzer reps told of the former lawmaker having withdrawn the claims, 'without prejudice and without costs to either party as against the other.'
But the closure of that civil suit apparently meant little to the NYPD notes the dailymail, after authorities arrested Travis and hit her with a charge of grand larceny by extortion.
She also faces a charge of second-degree forgery in a separate case after she allegedly signed a $18,000 lease billed to a New Jersey man according to a report via the nydailynews.
Spitzer's suit claimed that Travis had 'demanded' a meeting with him on February 13, during a stopover while traveling from her home in California to Russia.
It said that she 'became enraged when [he] told her that he did not wish to maintain any relationship with her, that he did not intend to give her more property, and that he intended to end all contact.'
In turn, Travis called cops, telling them she'd cut herself and was having a breakdown, Spitzer's attorney, Adam Kaufmann, said in February. 
Spitzer was present while police arrived, Kaufmann said, and 'sought to keep her calm.'
When police arrived they noticed a cut on her arm and a broken glass, and took her to hospital. There she told staff that Spitzer had choked her and shoved her after she told him of her plan to return to Russia.
But she refused to co-operate with police and flew to Russia later that night. Spitzer was never charged.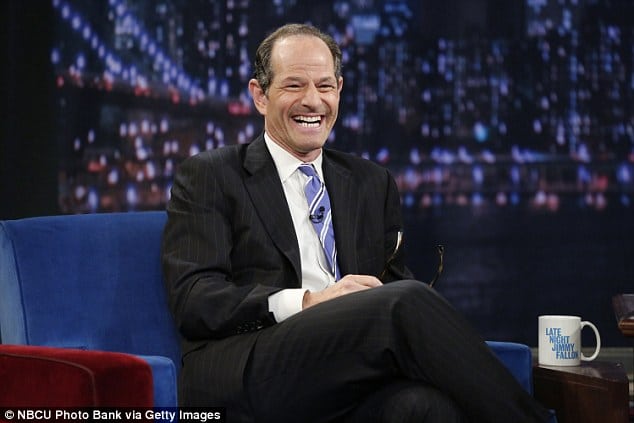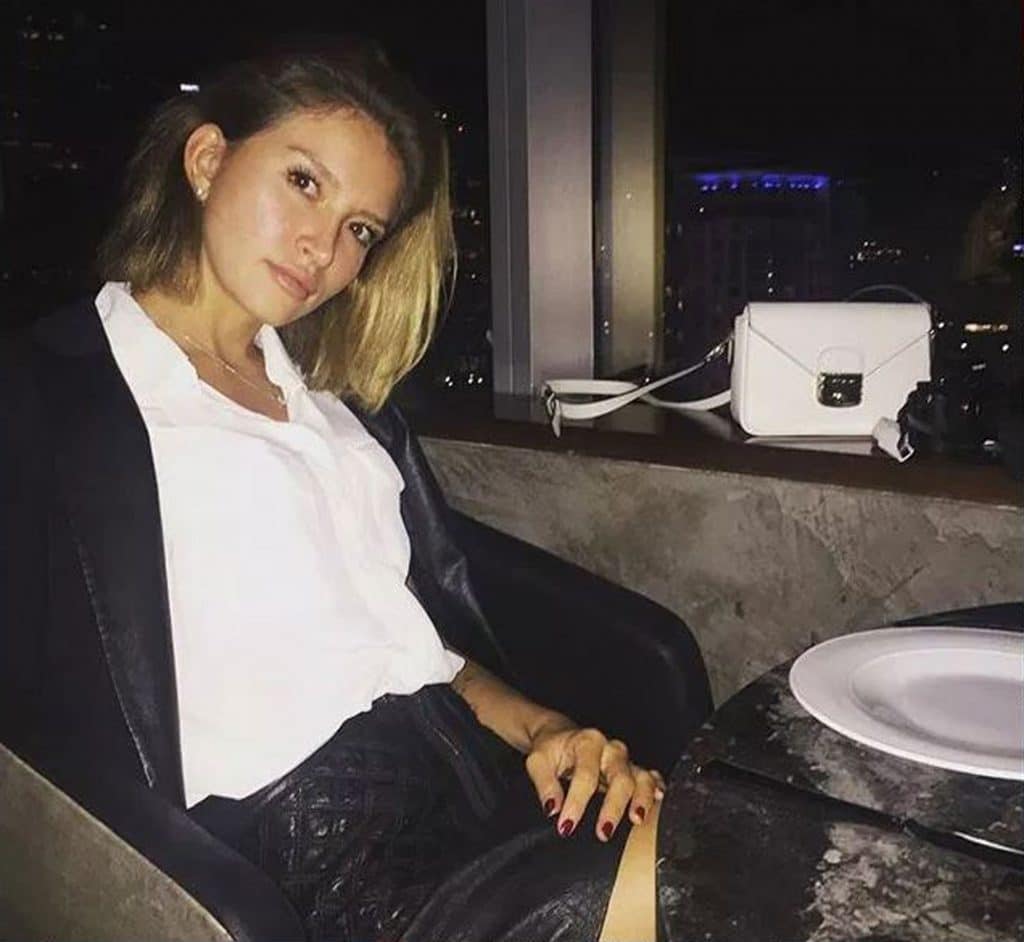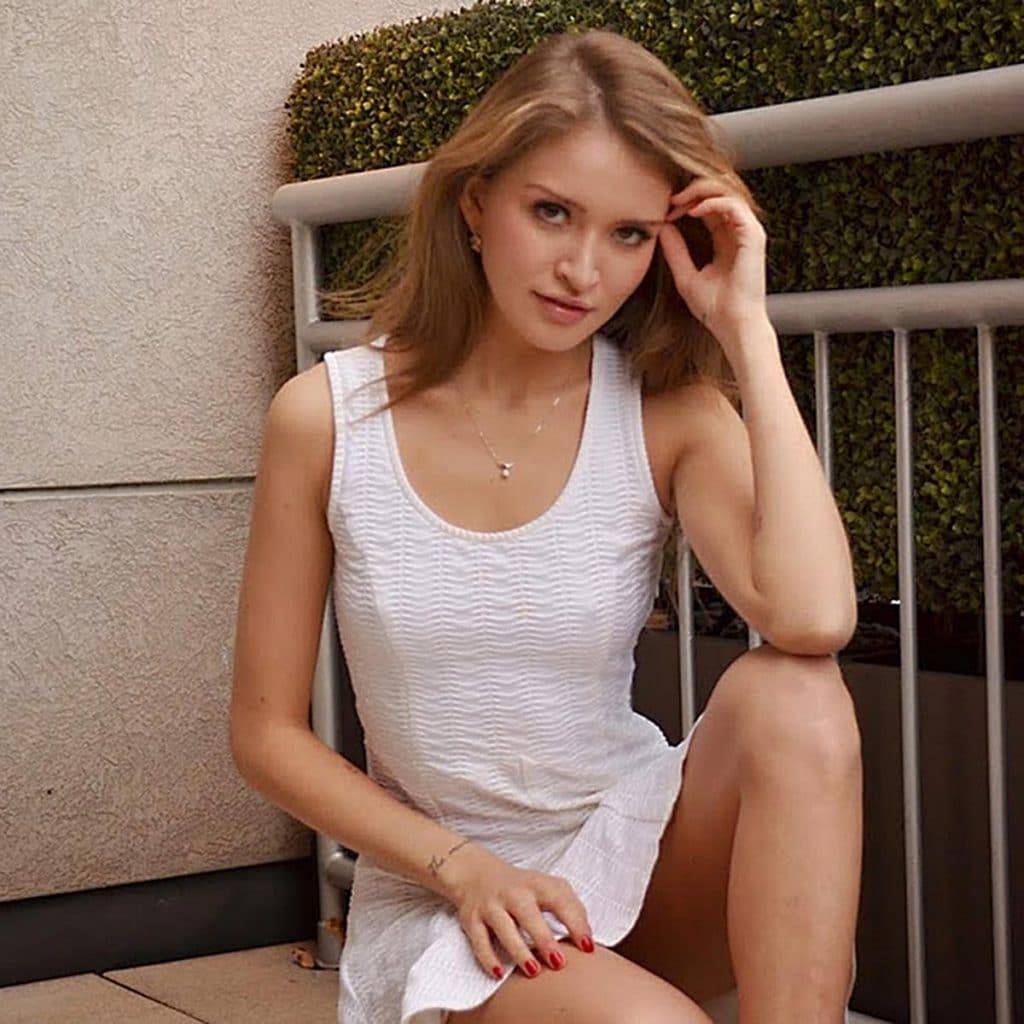 It's not the first time that Spitzer finds himself under the limelight, with the once rising lawyer and multi-millionaire son of real-estate tycoon Bernard Spitzer, making a name for himself focusing on corrupt financiers.
The one-time 'Sheriff of Wall Street' was even considered presidential material, and became 57th governor of New York in 2007.
But he was forced to quit the following year after it was reported that he had at least seven meetings with high-end hookers over a six-month period, with assertions he'd spent up to $80,000 on call girls over many years. 
Forced to resign, the disgraced politician was reduced to a blunt former shadow of himself. 
Spitzer tried to rehabilitate his public image with a stint as a CNN presenter before returning to work for his father, who died in 2015, leaving him $16million.
An affair with pr media specialist Lis Smith in December 2013 led to the collapse of his high profile marriage to wife, Silda in 2014 who until then had chosen to stand by her husband's side despite revelations of 'indiscretions' one after the other.
Travis, meanwhile, wrote an article for Medium in October 2014 titled 'Sex is Sex. But Money is Money' in which she describes herself as a 'businesswoman'.
'I did what politicians in this country are always encouraging immigrants to do: work hard, seize opportunity, maximize your talents,' she said in the article, which is attributed to 'Svetlana Z.'
In the piece, she boasts that she arrived in New York with just $300, but became successful after building a stable of clients. 
'I turned 24 in March and have managed to save $200,000 by f***ing for money,' she wrote. 
Of question is how much time behind bars Svetlana Travis Zakharova could end up seeing if she is fully prosecuted by lawmakers.