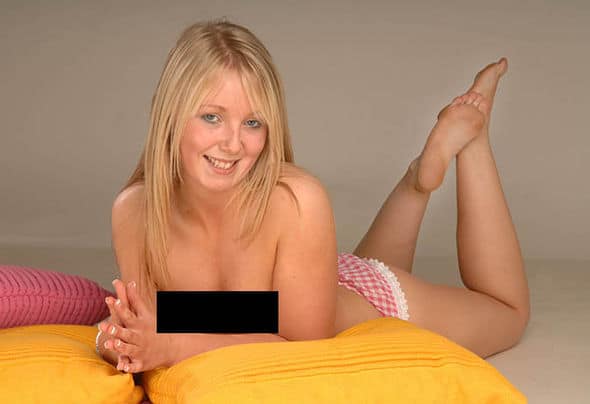 Is Kimberly Miners an ISIS jihadi bride? How did a former British glamour model come to be suspected of having links to Islamic terrorist group, ISIS? 
Kimberly Miners a 27 year old former British glamour model has been arrested by counter terrorism police on suspicion of having been recruited to be an ISIS jihadi bride.
The model's arrest according to the UK's telegraph comes after she was suspected to be in possession of terrorist material.
At the time, authorities searched the woman's home in Bradford, West Yorkshire where she was detained under the Terrorism Act 2000 after defying repeated requests to stop contact 'terrorists' on social media.
Upon her arrest on Friday, the former page 3 model for The Sun made bail later that evening.
Matters came to the fore after security officials became interested in the glamour model after she began liking and sharing ISIS videos, along with posting images of Muslim women brandishing rifles and other weapons on social media under the alias Aisha Lauren al-Britaniya as recent as last month.
In turn, Kimberly Miners was warned by police to stop her contact with extremists online after she allegedly exchanged social media messages with a British fighter in Syria.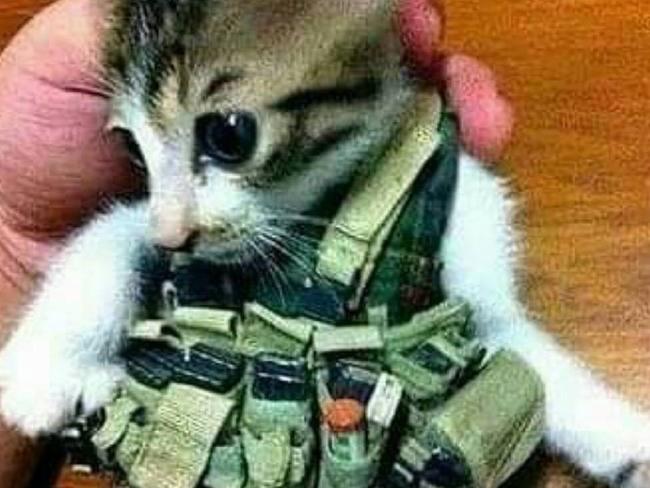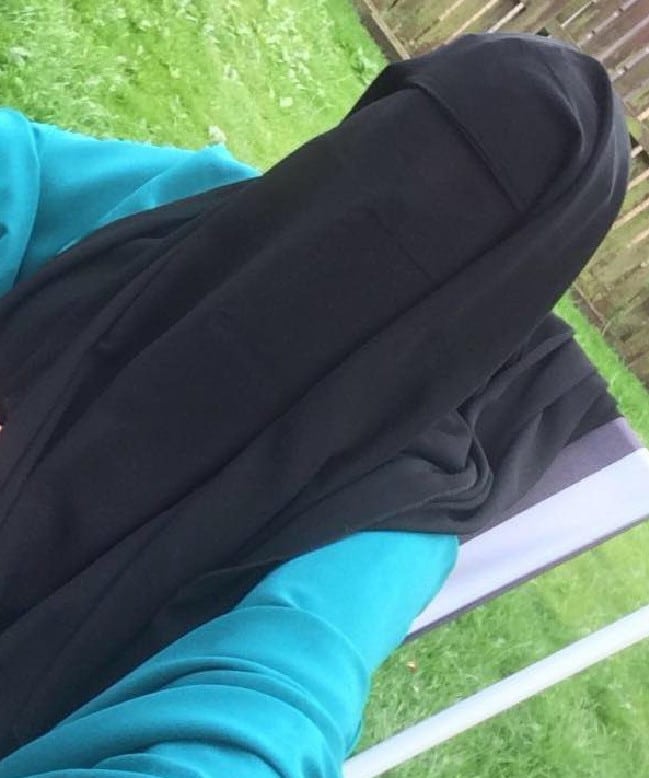 The model conceded having travelled to Turkey — the most common springboard for Syria — on two previous occasions and planned to visit the country again this year, although she denied wanting to marry a jihadist.
Claims against the presumed Isis Jihadi bride include the woman using multiple Facebook accounts under different names to engage with extremists.
The former model admitted being in direct contact on Facebook with Abu Usamah al-Britani, an ISIS recruiter trying to bring jihadist brides to Syria.
Pictures show her fully veiled or with only her blue eyes on display, images in stark contrast to her tabloid glamour photos which often showcased the model wearing skinny jeans, at times, sans top, with her long blonde hair uncovered.
In one post, al-Britani posted an image of a kitten wearing a suicide belt along with a caption threatening bombings against Shi'ite Muslims that Miners responded to with a string of jokey emojis.
One account attributed to Kimberly Miners included recently posted video of two armed young children training for jihad alongside an adult ISIS fighter.
British glamour model Kimberley Miners arrested over ISIS link #ITVideo pic.twitter.com/1mSjnGvFrt

— IndiaTodayFLASH (@IndiaTodayFLASH) October 10, 2016
Prior to her arrest on Friday, she told The Sunday Times the accounts were 'fake profiles made against me'.
'I myself am not active on any social media and do not have contact with anyone in association with terrorism,' she said.
In her defense, the former glamour model insisted she disagreed with ISIS beheadings and said she was primarily concerned about the plight of Syria's refugee children.
Miners said her interest in Islam was sparked last year, adding: 'I found peace through it all.'
Asked if she supported ISIS, she added: 'We get told that they are there to protect the religion. I don't really know – that's what's got me into trouble.'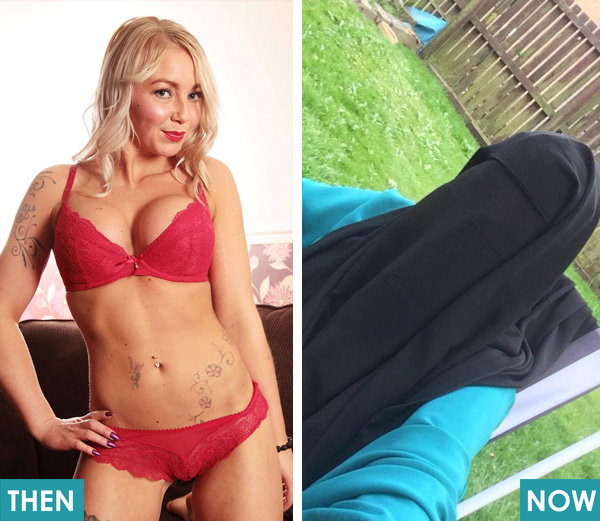 Miners, who comes from a Christian family, first appeared in the national media in 2009 when she was juggling her job as a street cleaner in Bradford with a fledgling career as a glamour model.
Her transformation is thought to have begun about a year later when she was deeply affected by the death of her father, Anthony, in a freak drowning.
A relative said that 'she never recovered from it.'
Welcome to a brave new world indeed ….