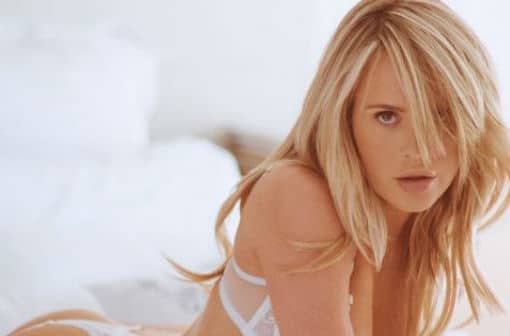 Katie May Playboy model death. A freak accident or should the woman's chiropractor backed off? A coroner's report lays no blame death.
A coroner's report has ruled that Playboy model Katie May has died after suffering a heart attack while visiting her chiropractor.
The 34-year-old 'Queen of Snapchat' died in February, three days after suffering a stroke in Los Angeles.
At the time, the model fell during a shoot in Los Angeles and was later taken to the hospital for neck pain but released later that day. It was then that the model sought the services of a chiropractor to alleviate the pain.
Her death certificate from the L.A. County Coroner revealed May dying when a blunt force injury tore her left vertebral artery, according to TMZ. The injury then cut off blood flow to her brain.
Of disconcert, the coroner's report says the injury was suffered during a 'neck manipulation by chiropractor.'
While some have wondered if the Playboy model's chiropractor ought to have used discretion and chosen to not adjust the woman and possibly further aggravate a prevailing injury, the coroner's report deemed Katie May's death accidental.
At the time of the rupture, May had visited her chiropractor twice before after falling during a photoshoot.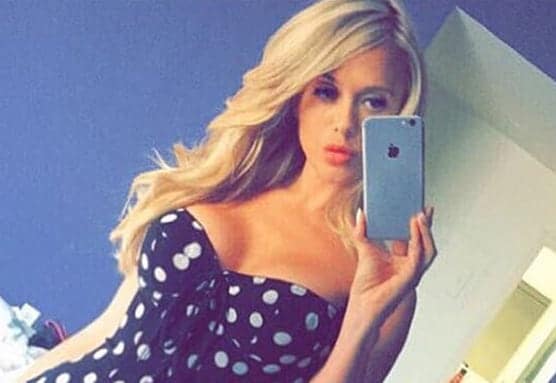 Upon rupturing the Playboy model was taken to Cedars-Sinai Medical Center, with longtime friend Christina Passanisi saying May threw up in the waiting room.
While Katie May recovered from her first stroke, a second stroke left her brain dead.
Friends and family were with May when medical staff took her off life support.
'She really didn't need to have her neck adjusted, and it killed her,' Passanisi told the nydailynews.
Adding: 'And the scary thing is that the nurse told me it happens all the time.'
May, who grew up outside Pittsburgh, had modeled for a roterie of high end publishers, including Playboy, GQ, Esquire and Sports Illustrated, along with worked as an NFL cheerleader at the Super Bowl and Pro Bowl.
The single mother of a seven year old girl also modeled for a sports betting site and app, JetBet.
Told the Playboy model in an interview with the Huffington Post before her death: 'I'm showing people you can be intelligent and a model,'
'You can do more than sell protein and tea on social media and you don't have to be a movie star or musician to have influence.'
Yet to be necessarily understood is if the Playboy model's family now intends to bring a lawsuit against Katie May's chiropractor…