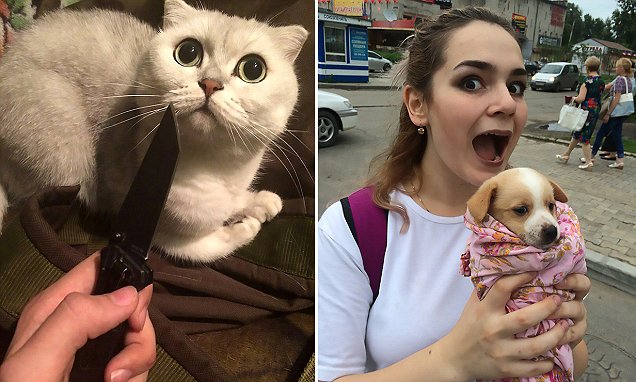 What led to Alina Orlova and a fellow teen torturing and killing dogs and cats and posting said images on social media? Uproar as petition for their arrest climbs to nearly 200K.
Alina Orlova a 21 year old Russian woman has been arrested on suspicion of torturing and killing cats and dogs and then posting the images on social media.
The woman's arrest in the far eastern Russian city of Vladivostok came as she was waiting for a connecting flight between her home city of Khabarovsk to St Petersburg in the north-western part of the country. It is thought she may have been in the act of fleeing after being identified on social media.
Also implicated in the macabre acts was 19 year old friend, Alena Savchenko, who goes by the name Kristina Hemp on social media after allegedly posting photographs and videos alongside Orlova where the pair purportedly tortured and killed cats and dogs for 'bloodlust'.
Of note, photos of the friend include her wearing horror movie style makeup and contact lenses.
A sampling of images included a photo in which a white kitten is seen with abject fear as a knife is held up to its face.
Another image purports to show a dog nailed to a wall as if crucified, while another image includes that of a dog hanging by its collar and then shot with an air gun. Other disparaging images include what appears the innards and guts of a cat being pulled out.
A majority of the images are believed to have been taken at a local abandoned hospital.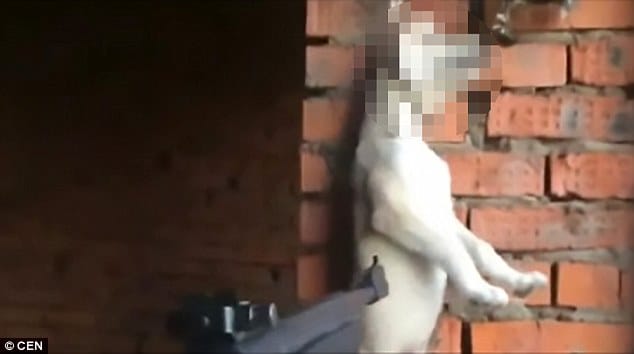 That said, Alina Orlov says the pictures are photoshopped, insisting that she's being framed.
Told the suspect on her social media page just prior to her arrest: 'I would like to speak in my defense… I do not know who has put this stuff to the Internet – it is not the first time somebody wants to frame me. But I did not kill anyone and do not intend to kill.'
According to a report via the dailymail, police became involved after animal lovers reacted with outrage to the graphic images that were posed on social media.
Local residents started a petition calling on the authorities to take action against the alleged teenage torturers. To date the petition has amassed a staggering 186 000 signatures.
Both of the accused girls are students and live in the city of Khabarovsk in south-eastern Russia's Khabarovsk Krai region. Local media reports Savchenko studied at the College of Technology, but was expelled for academic failure, with Orlova a student of the Pacific State University.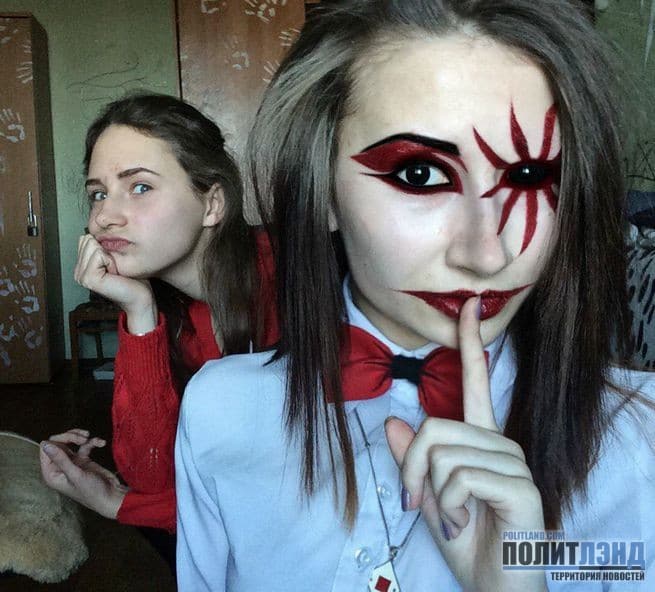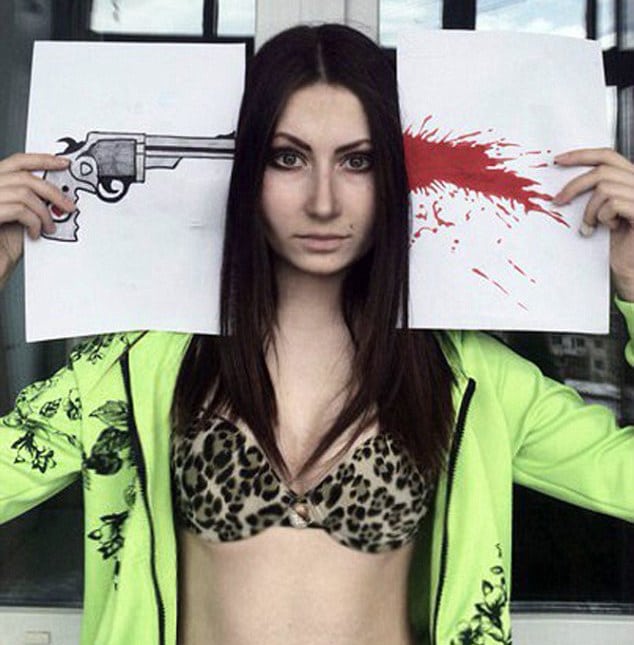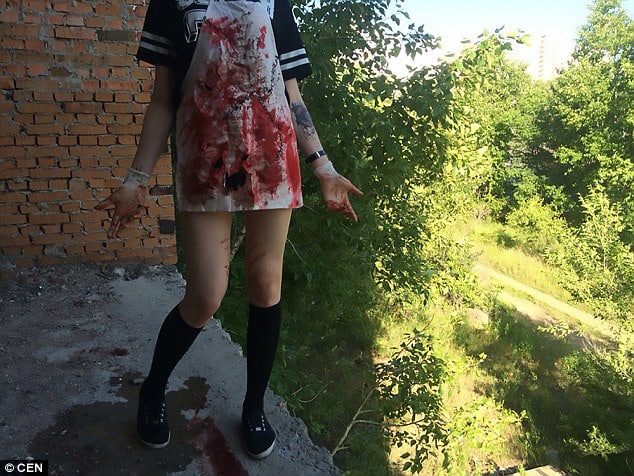 Since their arrest the women said they had adopted unwanted animals which they promised to look after.
It's alleged they tortured and killed them, posting photographic evidence online.
Kristina's family are believed to have close ties to the local police force in Khabarovsk, according to local media.
Khabarovsk, the administrative centre of Khabarovsk Krai, lies just 30 kilometres (18 miles) from the Chinese border, at the confluence of the Amur and Ussuri Rivers.
Yet to be necessarily understood is what inspired the two women and how they came to prey on the defenseless animals? Equally mysterious is why the two women purportedly posted said images on social media and if on some level they hoped to gain notoriety and revel in their killing spree…