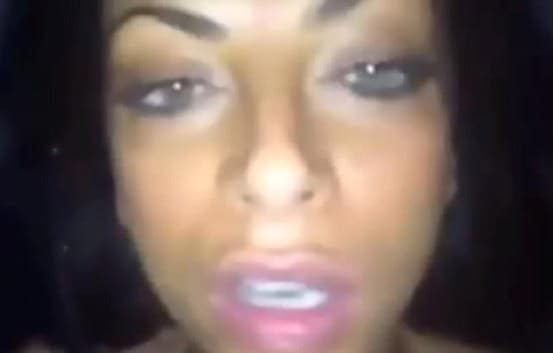 Tiziana Cantone sex tape: Revelations tell of the suicide victim willingly participating in orgies but never consenting to sharing said tapes with others.
The mother of the 31 year old Italian woman, Tiziana Cantone who killed herself after a sex tape of her went viral has told Italian media her daughter taking part in orgies with her then boyfriend because the man enjoyed watching her with other men.
The revelation comes after the woman is alleged to have performed a sex act on a new boyfriend and sent it to her former boyfriend in a bid to taunt him.
Instead, Cantone's mother told of the tape being sent as a result of her daughter being in a 'swinging' relationship with up to six men on the internet.
Photos: Tiziana Cantone commits suicide after ex boyfriend shares sex tape she sent
Tiziana Cantone mother: Was my daughter's suicide death in vain?
According to the mother, Teresa Giglioni, Tiziana Cantone's sex tape showed her intimately engaging with a number of men while her boyfriend, Sergio Di Palo allegedly filmed.
Incredulously the mother told of her daughter being forced to participate in the sex videos a number of times at the behest of her boyfriend who got off on the videos.
Told the mother via Italy's Leggo: 'She told me he had made a few tricks, and that everything had been taken with a video camera or a camera phone.'
Reiterated the mother: 'The only concession was that Tiziana could choose the partner,'
'In short – the woman was in despair – this man took pleasure in knowing my daughter with another, and took pleasure in watching videos. He knew everything.'
Videos of Cantone, 31, were uploaded to the internet in Spring 2015 after she had sent them to five people, she had claimed.  
After the videos were shared widely, she was subjected to abuse by web users which, along with the pressure of court costs, led her to suicide.
She had successfully fought to get explicit images taken down from Facebook, but owed five adult web sites €20,000 after they successfully argued the videos showed her consenting to sex. 
During trial proceedings, Cantone said she sent the videos to Antonio and Enrico Iacuzio, Christian Rollo and Antonio Villano and a man who went by the Facebook nickname Luca Luke in private using WhatsApp messenger, according to Leggo.
At no time, did the woman claim of ever consenting to the tapes being widely shared or disseminated on the internet. Others in turn argue that Cantone should have realized she was leaving open the option for receivers of her sex tape sharing the tape with or without her consent.
Her boyfriend Sergio Di Palo was not mentioned when she brought the case to court. 
The magistrate in Italy opened a file for defamation against the participants and after Cantone's death, Chief prosecutor Francesco Greco indicated seeking to apply charges for 'instigation to commit suicide'.
Mr Luca denied ever being sent a video, with one of the implicated brothers, talking to Leggo, saying: 'I do not have to explain anything, the story is going to be archived and I have nothing to do with what we read at this time.' 
Sergio Di Palo has not spoken publicly since the death of his girlfriend, but when the videos went viral, he took to Facebook to vent his anger according to a report via the dailymail:
'I have never used Facebook for personal stuff and I won't do it anymore. 
'But since you are all having so much fun, b******s, and you could not wait to hit and act like hotshots with Whatsapp and to be satisfied of our disgrace without knowing the truth. 
'Beware because if I find you also police will. 
'The b*****d has already been found and now I find you all.'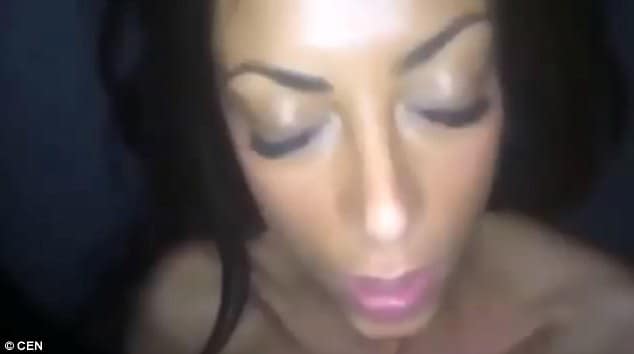 Speaking to reporters as her daughter's coffin was being led on Friday, the mother said her daughter had tried to take her life several times. 
'The last few days were terrible. 
'She just wanted to forget.'
Tiziana Cantone's body was found on Tuesday after the woman hung herself at her aunt's home after ongoing taunts, repudiation of her character along with being forced to give up her apartment and place of work.
The suicide, along with other high-profile instances of cyberbullying, has provoked a debate in Italy about how to protect individuals, not just minors, from having material circulated on the internet without their consent.
Parliament has taken to debating legislation that would make it easier to remove unauthorized or offensive material, while also making stalking on the internet an aggravating circumstance.
Responding to calls for action against the men who widely shared the video without Cantone's consent, Italy's Prime Minister Matteo Renzi reflected:
'As a government, there's not a lot that we can do,' 
'It's mainly a cultural battle — also a social and political battle.
'Our commitment is try to do everything we can. … Violence against women is not an ineradicable phenomenon.'
"There's not a lot that Italy can do" says @MatteoRenzi. Can someone explain me what's his job then? https://t.co/Pe4DPIz2Yp #TizianaCantone

— Cristiana De Lia (@CristianaDeLia) September 16, 2016
schmuck Make the tape, send it to someone, cry and then take your life. Good riddance #tizianacantone https://t.co/oDsdyGTCEK

— MaxMadrasi (@maxmadrasi) September 16, 2016
"The #TizianaCantone story is an example of how we're slaves to the judgment of others and never really free." https://t.co/i9fF8nPvpG

— Lenore Fedow (@LenoreMariee) September 15, 2016
So apparently the stunning thing is the suicide, not the years of public humiliationhttps://t.co/ZgCJlTNiam

— Carlos González (@carlosgnfd) September 15, 2016