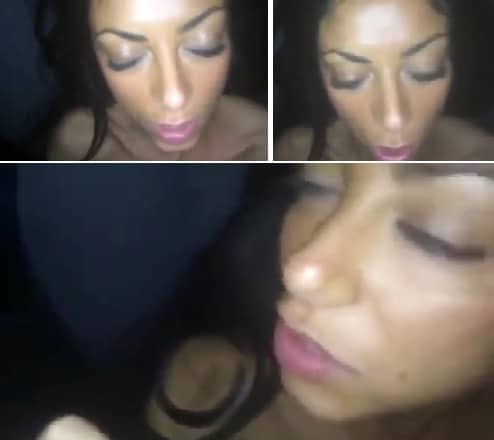 How Tiziana Cantone's death ignited debate as to the ravages of social media and the recesses of the internet after an Italian woman's sex video went viral.
Tiziana Cantone a Naples, Italy woman has committed suicide after sending a taunting video of her having sex with a new man  to her ex boyfriend, only in turn for the ex to share that video on social media.
In the video the former girlfriend is observed performing a sex act on a man which in turn was widely uploaded on the internet and widely shared by others.
The video led to Cantone being widely mocked, escalating feelings of depression, with friends and family saying the 31 year old woman had been on the brink of suicide months prior to her suicide.
Family and friends said in the end, the unrelenting taunting and negative attention was too much to bear before the desperate woman hanged herself in days past at her mother's home.
Tiziana Cantone mother: Was my daughter's suicide death in vain?
Tiziana Cantone sex tape: 'Forced into orgies by her boyfriend'
Tovonna Holton: Bullied 15 year old teen kills self after naked photo shared on snapchat
Right move? Google to ban revenge porn from search results
Revenge porn site being sued. But are the women to blame too?
NSFW: Emma Holten gets revenge on her ex by releasing her own nudes.
By the time Tiziana Cantone's sex video began making the rounds, including on adult websites, the woman found herself the subject of unrelenting disparaging remarks, memes and taunts.
So omnipresent were remarks against her, the woman along with giving up her apartment was forced to quit her job as by now the video had become widely seen, with Cantone even now recognized in the street.
Jeering comments, edited screenshots and cruel video parodies, many of which used Tiziana's full name, turned her intimate act into a viral internet meme.
The online ridicule was often centered on one short, throwaway phrase of Tiziana Cantone's, captured in the original footage: 'You're making a video? Nice one.'
So viral had the video gone, Cantone changed her legal name in a bid not to be associated with the video, which by then had become a favorite on local social networks and internet destinations.
Despite being successfully able to have the video removed from search engines along in two instances from facebook, the video continued to reappear around the web in various different guises.
Told Cantone's lawyer via Italy's Corriere della Sera: 'We have appealed to the right to be forgotten law. Facebook was immediately ordered to remove the content from its social network platform and to remove every post or publication containing images (photos and / or video) that refer specifically to the person.'
Prosecutors in her home city of Naples have opened an investigation into her death, leaving open the possibility of criminal charges being filed.
'Why are these images still there? Why can people still mock and laugh at this young woman who ended her days because of this humiliation that she suffered?' wrote Naples daily Il Mattino on Thursday.
Her friend Teresa Petrosino, said Tiziana Catone had wanted to 'leave everything behind' after being 'destroyed' by the abuse. 
Adding: 'I wonder how anyone can be so fierce, how to rage against a girl who has not done anything wrong.
'I think that they should be ashamed of all those who have filled the web of insults and meanwhile secretly watched the images.'
In the interim, the suicide death of Cantone continues to inflame Italians, with many wondering and questioning local mores, and attitudes towards women, while at the same time inflaming curiosity in the sex tape which brought the woman to her knees in the first place….