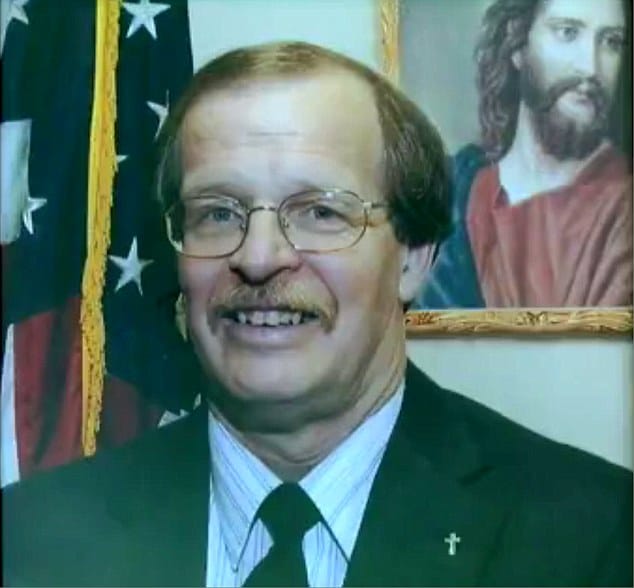 What led to Richard Keenan a former Ohio mayor molesting and raping a then four year old girl who he claims was a willing participant?
Richard Keenan a former Ohio town mayor and self described 'dedicated' Christian has confessed to molesting a four year old girl for years while insisting she was a 'willing participant'.
A motion filed by the Trumbull County Prosecutor's Office on Monday, said the former mayor of Hubbard, confessed his crimes to his wife, his brother, his sister in law and pastor.
Keenan, 65, a parent to three daughters and three grandchildren was indicted last month on eight counts of rape and 12 counts of attempted rape and gross sexual imposition.
According to the motion, Keenan first admitted to a local pastor that he molested the girl, who was 4 at the time.
He said the girl walked in on him in the bathroom and 'asked him if she could touch his pee-pee.' Keenan said he kissed, fondled and performed oral sex on the girl, and let her kiss his genitals.
Cited court documents describes Keenan calling his brother and sister-in-law to confess the crime, saying he 'had gone way, way too far and way over the line'. When his wife confronted him about it, he told her, 'I did it.'
According to the motion obtained by the nydailynews, Richard Keenan told a psych ward social worker he was 'feeling suicidal because he had been molesting the child victim for approximately the past two years.'
Keenan was admitted to two local psych wards. At the second one, he told a social worker the assaults had spanned two years.
He also told the worker the girl 'had come onto him and the child was a willing participant in the sex acts,' court papers say.
Court documents say the crimes spanned an even longer period, from September 2013 to June 2016. Keenan's connection to the victim is not made clear.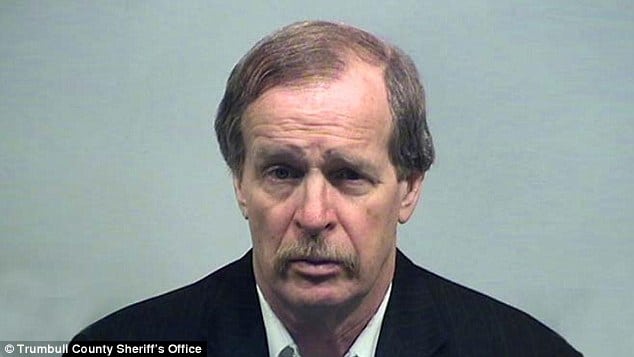 Assistant Prosecutor Gabriel Wildman, who filed the motion, declined media overtures to comment on the case, while Richard Keenan's attorney could not be reached.
Keenan served as mayor of Hubbard — a northeastern Ohio city with 7,800 residents — in 2010 and 2011, before the alleged assaults on the girl. He finished the term of former Mayor Arthur Magee, who retired for health reasons. Keenan previously worked as a Hubbard city councilman and as a probation officer.
When he was sworn in as mayor, he told the Vindicator his lived his life by his Christian faith.
'I'm a Christian,' he said. 'Dedicating my life to Jesus has changed my life.'
The former mayor faces life in prison if convicted. He is now free on $75,000 bail.