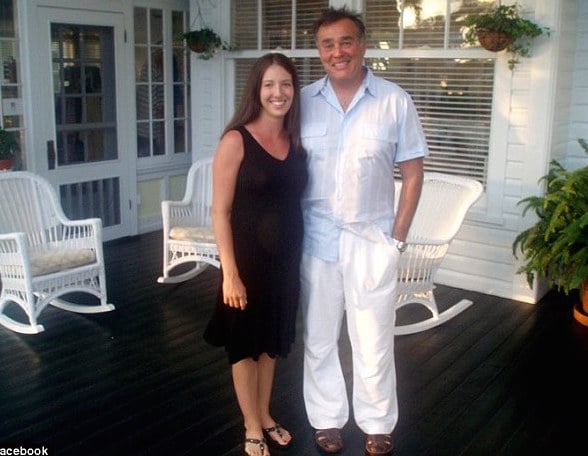 How Rachael Natalie Leahy a Florida mother orchestrated a hit job on her ex husband with whom she shared custody with their three children.
Rachael Natalie Leahy a 34 year old Manatee County, Florida woman has been charged with orchestrating a $5000 hit job on her ex husband but not before asking if David Leahy could be 'made into a sex slave'.
The former wife's arrest on Thursday came after a final meeting with an undercover detective at a Bradenton intersection where she paid half the fee to have her ex husband murdered. The demand came after 'exploring' previous options to have her ex forced into being a sex slave.
Sheriff's Deputies in Manatee County said Leahy wanted to get custody of the three children she shares with her ex. Investigators said they contacted her after receiving a tip that she wanted him dead.
On Aug. 29, Rachael Natalie Leahy told the undercover officer, whom she thought was a hitman, that one possible approach would be to have him kidnapped, taken to another country and forced in sex slavery, according to an arrest affidavit.
She soon realized that 'wasn't a realistic expectation,' the affidavit said according to a report via the Bradenton Herald.
In turn, the ex wife discussed other potential methods, including a drowning, a car crash and a fire, investigators said. She would leave the killing up to the hitman — with one condition, according to the documents.
'She stated that if it was a vehicle accident, there could be no guarantee that he died from that,' the affidavit said. 'Rachael described that she needs certainty and he must die.'
Three days later, she provided pictures of her 59-year-old ex, a cash deposit and a copy of divorce papers outlining the life insurance policy she promised to use to pay the killer-for-hire.
A report via the nydailynews cited the undercover officer reminded Leahy she could always change her mind.
Read filed court documents: 'Rachael said that she has not changed her mind,'
'She said she wants her kids back and she has played nice for too long.'
Leahy showed up again Thursday at their meeting spot, 60th Ave. W, with $1,500 in cash, according to investigators, on top of the $2500 she'd already paid. They discussed plans for her to be out of the country during the murder and a person 'holding money' that belonged to her as another possible other 'job' for the hitman, told documents.
Deputies arrested her that day at the meeting spot, according to arrest records obtained by WFTS-TV. She paid a $100,000 bond on Friday to gain release after being charged with solicitation of premeditated murder, county records showed.
Her bond requires supervised release, an ankle bracelet monitor, the surrender of her passport and any weapons. It also mandates she not contact her ex-husband, the Herald reported.
Responding to the bond demands, the ex wife told Manatee County Judge Robert Farrance that she was on food stamps, occasionally stayed with a male friend and didn't have a job but sometimes did auto detailing to earn gas money.