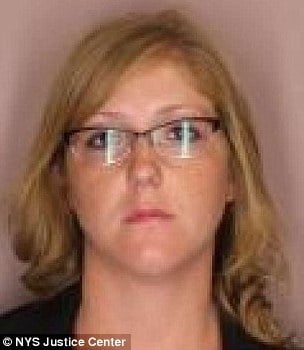 Marina Viviani a former teacher for troubled youths has denied allegations of raping a teen student insisting she is the victim of an extortion racket.
Marina Viviani a 30 year old upstate Albany, New York school teacher for youth students at risk and in crises has been charged with raping a 17 year old male student in her classroom.
Appearing in court on Monday, Viviani of Kingston was indicted on two two felony counts of rape and criminal sexual act, as well as four misdemeanor charges of sex crimes that took place at a former school where she taught.
The illicit sexual encounters involving oral sex and intercourse between the English teacher and the teenager allegedly occurred in November and December of 2014 at LaSalle School. 
The LaSalle School in Albany provides residential services for vulnerable youth and youth in crisis. But under the law students enrolled at the school are not capable of giving consent of any type especially sexual consent.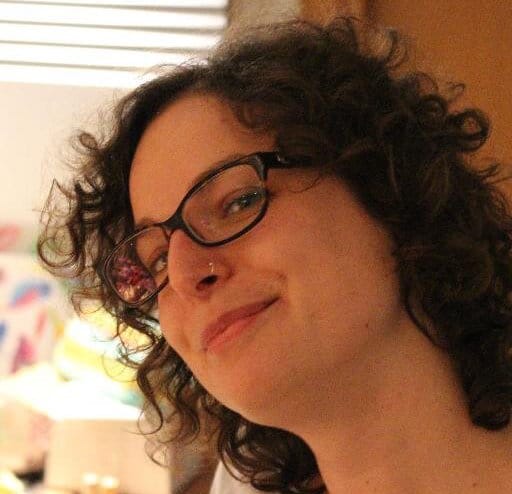 Subsequent to discovering charges being brought against the teacher in the summer of 2015, Marina Viviani was removed from the classroom and placed on administrative leave.
Viviani is accused of repeatedly having sex with the male student in a LaSalle classroom before the teen left a residential program at the school, which caters to troubled boys and their families.
According to prosecutors, after the boy's departure he and Viviani continued calling each other, exchanging text messages and photos, including traveling to New York City together on one occasion.
The alleged affair between Viviani and the boy came to light when the victim's family member found out about it and went to the Poughkeepsie Police Department, which in turn contacted the New York State Justice Center's Vulnerable Persons Central Register.
'When a licensed professional, like the defendant who in this case was a teacher, allegedly abuses her position of authority by committing sex crimes in the classroom against an at-risk youth, that abuse cannot be tolerated,' said Special Prosecutor Patricia Gunning.
Viviani was arraigned on six criminal counts in Albany County Court Monday and released without bond. She is due back in court September 23, according to The Daily Freeman.
Viviani's attorney, Michael Pollok, vehemently denied the allegations against his client, accusing the alleged victim 'and an accomplice' of concocting the allegations of rape as part of an extortion scheme and threatening the teacher and her family.
'When my client and her family refused to give the complainant what he was demanding, he and his accomplice went to the police who declined to prosecute him and now the Justice Center has allowed the perpetrators to carry out his extortionate threats, which are well documented,' Pollock said in a statement to The Daily Gazette.
Rebutting the defense's claims, Prosecutor Patricia Gunning said the 'victim' was not in the position as a minor to give consent as mandated by the school's state charter of employment.
Viviani's attorney has since confirmed that Viviani is currently a teacher in the Cohoes School District.
Offered the lawyer via CBS6: 'Yes we are working with her union rep on getting her a leave while this is going on. She needs to vindicate herself.'