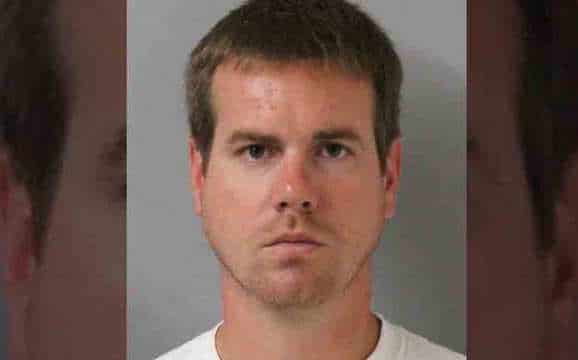 How did Jarrett Jones a Napier Elementary School manage to secretly record up to 40 female elementary students in the change room? 
Jarrett Jones a 30 year old Metro Nashville Public School teacher was on Monday arrested and charged after authorities say he secretly recorded more than 40 elementary female students undressing over the course of more than 4 years.
The music teacher, according to the tennessean was taken into custody without incident at his Antioch home on two counts of especially aggravated sexual exploitation of minors and three counts of sexual exploitation of minors, Metro police spokesman Don Aaron said.
The school teacher's arrest came after a two week investigation by cops. Police say he secretly recorded elementary-age school girls as they changed clothes at Napier Elementary School, where he taught from 2011-2015.
Jones began this school year as the assistant band director at Antioch High School, and an investigation began after Jones asked an Antioch High School colleague to help him with a computer problem.
That colleague, cops say, saw questionable items on the computer and alerted authorities.
Police say Jones instructed young girls participating in school plays or choir performances to change clothes in the music room's closet, where he placed a hidden video recording device.
When detectives executed a search warrant at Jarrett Jones' home they found several pieces of digital equipment, including an external hard drive.  An examination of that hard drive revealed more than 50 videos in a folder entitled 'Napier,' according to an affidavit cited via WSMV.
Police told of finding at least 40 different girls in the videos.
BREAKING: Nashville teacher Jarrett Jones charged today with secretly videoing elementary school girls as they changed clothes. pic.twitter.com/qHYRBFwTLK

— Metro Nashville PD (@MNPDNashville) September 19, 2016
Also on the hard drive were more than 1,000 sexually explicit images of minors that appear to have been downloaded from an external source unrelated to Napier Elementary.
After analyzing the videos, detectives were able to identify the majority of female minors who were secretly recorded.
Metro schools spokesman Joe Bass told of school authorities placing the music teacher on administrative leave Sept. 9 after notice of the investigation first began.
'We are devastated by the news of this investigation and are doing everything we can to help Metro Police and the District Attorney,' Bass said. 'We are also working with the District Attorney's office as well as the Nashville Children's Alliance to communicate with and counsel the affected families, and we expect it to be an ongoing process. Because of today's events, the building principal (Watechia Lawless) and her executive leadership, will be recommending dismissal to (the Metro schools superintendent).'
Jones has not had contact with students since he was placed on leave, Bass said.
On Monday, Jones was being held on $100,000 bond at the Metro jail with Davidson County Sheriff's Department website saying additional charges are anticipated.
According to Antioch High School's online band page, Jones is a native to the Antioch community and graduated from Antioch High School in 2004.
Jones began working with the Antioch High School Band in 2005 and oversees all aspects of the percussion program at Antioch High School.