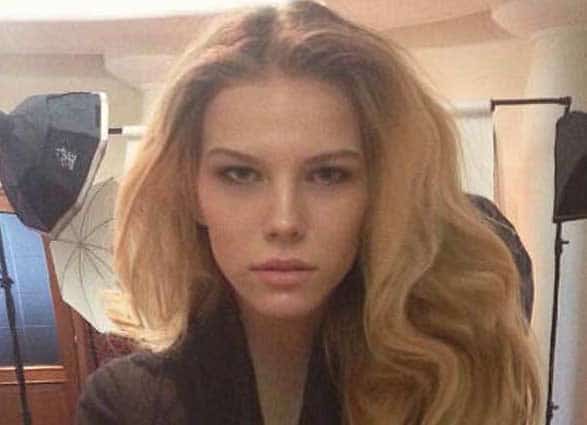 Anna Feschenko missing Russian beauty queen flees to Dubai to sell her virginity and become an escort as authorities investigate ads steering girls abroad.
The mother of Russian beauty queen, Anna Feschenko has pleaded for her 17 year old daughter to return home after allegedly flying to Dubai to sell her virginity for $13 000.
The teen, a model who was a runner up in the Miss Moscow contest in June traveled to the United Arab Emirates after claiming it was a prize from the pageant.
Until it wasn't.
Friends denied the trip had been a prize, telling the horrified mother that the true intention of the trip was for Anna Feschenko to join an escort service which would offer her as a virgin to Arab clients.
The Russian beauty queen had hoped to earn money to pay for her university education in Moscow.
Video: Actress flees rapist after trying to sell her virginity for $15K
Elizabeth Raine virginity auction tops $550 000. Why she's selling her virginity.
Brazilian girl sells her virginity for $780 000. Is she a prostitute?
Brazilian girl set to sell her virginity to build homes for the poor. But is it worth it?
Teenage student sells virginity online to fund tuition.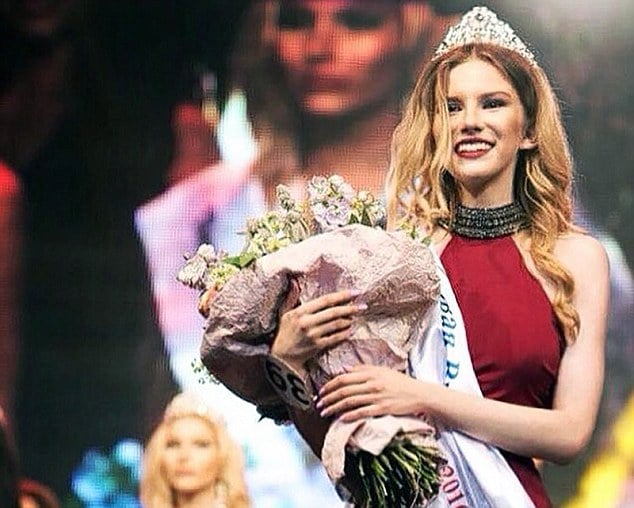 A report via the dailymail tells of the teen's traveling companion, Ekaterina K, 19 fleeing upon realizing the Russian beauty queen intending to work as a Dubai escort.
Told the companion: 'I travelled there because Anna invited me and said that it was a prize paid for by the Miss Moscow contest,'
'In two days we had a scandal when I got to know the truth about why we were there.I told Anna that I was not going to stay and would go home.
'Anna tried to push me, she asked me to go away and leave her alone there. But I don't need this kind of job.'
Ekaterina's parents – who flew to Dubai to bring their daughter home – informed Anna's mother who called on Russian police to help, according to Russia's Life.ru news website.
Added Ekaterina: 'I believe she had a right to know. It is a privilege in the UAE to be a virgin.
'I think Anna was just impressed with the amount of money she could get.'
The companion also told of Anna Feschenko no longer living in the hotel where they originally stayed but in a flat in Dubai with two other eastern European girls who were ready to work as escorts.
A report via the sun, tells of Olga Feschenko – Anna's mother – saying she was now in touch with her daughter via text messages, and hoped that the teen will now return to Russia.
Yet that might be wishful hoping as the mother concedes that she had been expecting Anna to return yesterday with the girl yet to come or reach out.
Told the mother: 'I am in touch with Anna, we are in contact all the time. I am worried about my daughter, I am a normal parent.
'I watch many soap operas and you know what it happening there, so I decided to rush to police.
'Usually she would always text me when she finished some activity like the gym, and now you see what happened. So I went to the police.'
At present it is not clear when the daughter will return home as she is alleged to have said wanting to continue staying further so as to 'relax more.'
Police say there is a limit to what they can do since the mother had given her daughter formal permission – as an under 18 – to travel to Dubai with Ekaterina acting as her guardian.
The website of the beauty pageant – at which she was crowned 'Vice Miss Moscow' as runner-up – said she is a long distance runner who loves classical music, and plays the violin.
Her bio includes her saying she was actively involved in charity work and 'dreams of traveling around the world.'
Now police in Moscow are checking websites and social networks which offer girls the opportunity to 'sell' their virginity.
It is believed to be via such a site that Anna Feschenko found her sponsor before going to Dubai. 
A typical advertisement was reported as stating: 'Virgins are needed for meeting very rich men. Your home country and town do not matter. We will buy you tickets and meet you on arrival. Straightforward payment. A doctor's check is the first stage. It is safe. Confidential. All is real. Fill in the questionnaire and send it back to me. I will get in touch with you.'
Not necessarily understood at present is how many other young women may have taken up the offer to sell their virginity and work as escorts in the hopes of gaining riches and access to material matters.