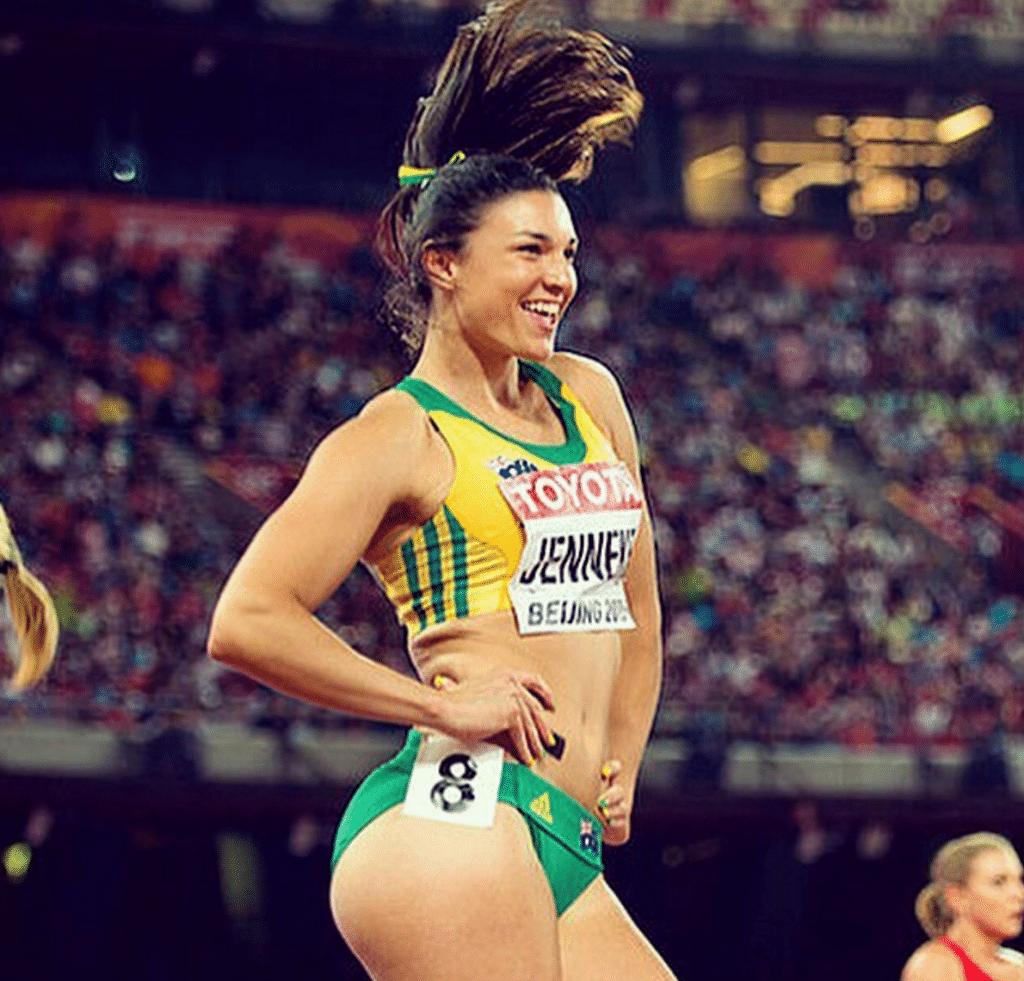 Michelle Jenneke breast implants: How posted images on instagram ignited the debate of a female athlete's hotness factor and her athletic acumen. 
Igniting contention is whether Australian hurdler, Michelle Jenneke has gotten herself breast implants.
The speculation comes off the 23 year old looker having first shot to fame during the IAAF World Junior Championships in Barcelona in 2012. At the time a roving camera spotted the athlete 'wiggling' her hips in a warm up dance before a track race meet. 
A video recording (see below) the hurdler jostling on the start line garnered more than 20 million views in just a few days (it's up to 28 million now). In turn, the then 19 year old stunner soon came to find herself being labelled by social media users as 'The Hottest Australian Hurdler'. Indeed.
Prior to that video going viral, Jenneke had already caught the eye of sporting organizers and fans alike after winning a silver medal for the 100m hurdles during the 2010 Summer Youth Olympics when she was 18.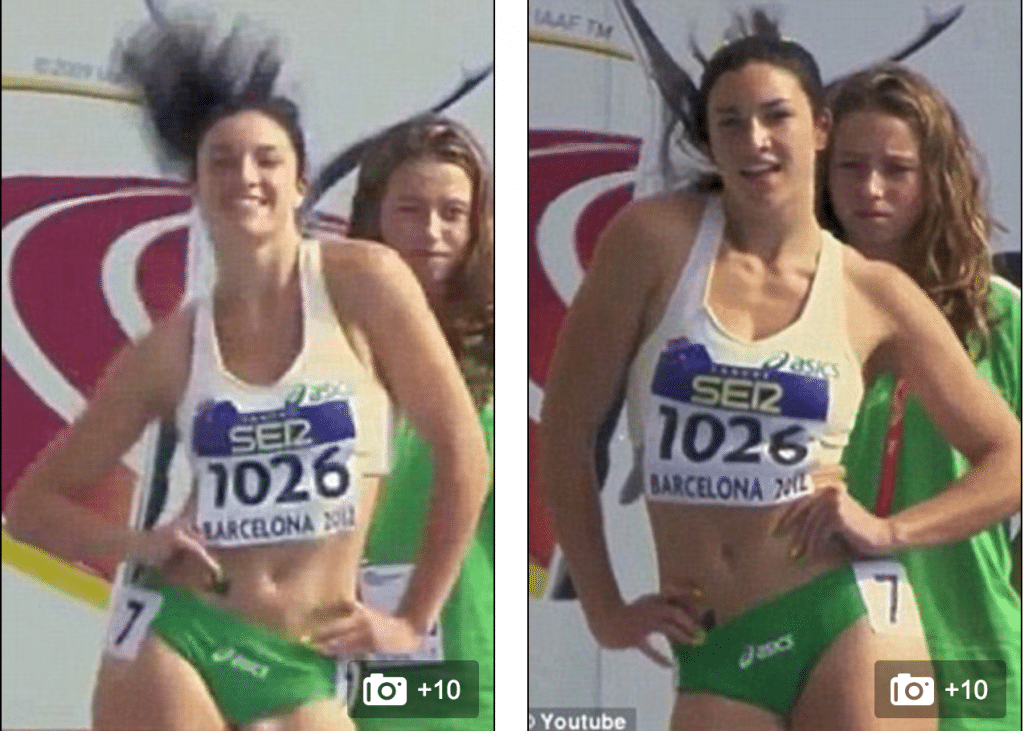 Perhaps seeking to relive her notoriety, Michelle Jenneke had fans ogling and wondering out aloud as she posted a series of recent images on instagram showcasing what appears to be an 'amplified' breast. The revealing crop tops come as the Australian hurdler is set to compete in the upcoming 100 meter hurdles on Wednesday.
While some posited the Aussie hurdler may have indeed gone ahead and had a breast implant, others suggested Jenneke may have simply made good use of a nimble push up-bra.
Asked one of Jenneke's 330 000 instagram followers: 'Did you get a boob job????'
Responded another: 'Boob job for sure there's no way that it's a push up bra.' 
Opined another fan: 'Breasts from where !?!' 
Responded another: 'Surely she's had help there?' 
While a female user wrote: 'When guys don't know how sports bras or bras in general work lol.'
For her part Michelle Jenneke shot accusations of a breast implant down, telling people nothing was out of the ordinary and they don't know how bras work. Never mind the awkward fact that a breast implant would probably have weighed her performance on the track down.
Either way, the recent snaps, taken as Jenneke made her final preparations from Florida before making her way to Rio have ignited debate.
According to a report via the dailymail, Michelle Jenneke's continual rise as a world class athlete came after the Australian hurdler qualified for the Olympics in April after winning the women's 100 meter hurdles in 12.933 seconds at the Australian National Championships at Sydney Olympic Park. 
Perhaps supporting the hurdler's courting of increased attention is the fact that Michelle Jenneke on the eve of the upcoming summer Olympics became the face of Coca-Colas global Olympic Games campaign.
Her latest advertisement shows the hurdler performing her hip-wiggling dance in front of a roaring crowd.
Coca-Cola overtly sexualizing an Olympic athlete or simply Jenneke understanding what at the end of the day pulls in the crowds? And the sponsorship dollars.
Of course one wonders what is it going to take just to celebrate and pay homage to a female athlete simply on her merits?
Asked about the video that first brought her to public consciousness, Jenneke told Fox Sports, she had no regrets.
Adding: 'It's been really great for me. It's given me a profile in the sport. It can be quite difficult in athletics to make a name for yourself and that helped me do it.' 
Of particular note, Jenneke's mom told an Australian newspaper that Jenneke doesn't consider herself a 'serious athlete,' and she's been grateful for the opportunities her viral dance has given her.
Of course there's always the real possibility if Michelle Jenneke really wanted it, to come out barreling Wednesday morning and get punters thinking she might actually be more than the sum of her attractive parts and quite the serious athlete indeed.
Either way, Jenneke has promised to send your heart fluttering after telling during a recent interview she once again plans to 'wiggle' her hips before her upcoming meet, telling, 'it's something I always do before I compete and it really sets me up well for races.' 
Indeed ….