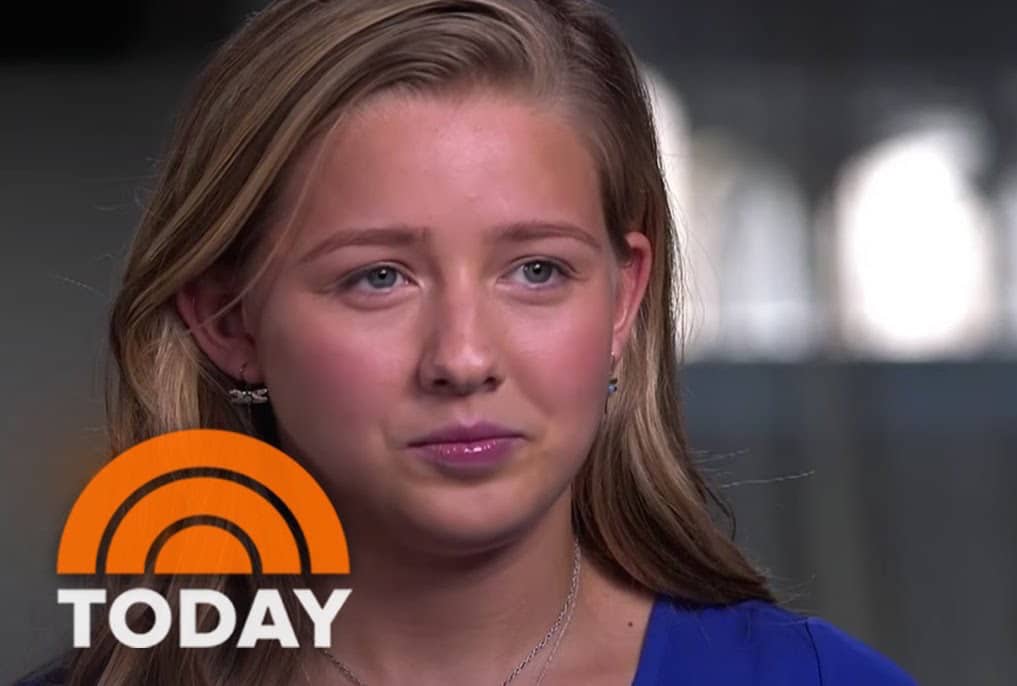 Chessy Prout sexual assault: Did a culture of rape lead to a freshman elite academy student being sexually preyed upon? 
Chessy Prout a New Hampshire prep school student sexually assaulted by an upperclassman has told of being forced to leave the elite academy school she attended after it failed to provide support after the attack and after her assailant's conviction.
Appearing on the Today show, Tuesday morning, Prout told how in 2014 she was a 15 year old freshman attending New Hampshire's prestigious St. Paul's School when senior Owen Labrie sexually assaulted her as part of an on-campus sex game.
The "Today" show interview marked the first time, the until now, anonymous victim publicly identified herself.
Told the now 17 year old former student: 'There was just no recognition that I had gone through something like this,'
Adding: 'And that is one of the reasons why we're pushing for change.'
Owen Labrie rape trial: We competed over virgins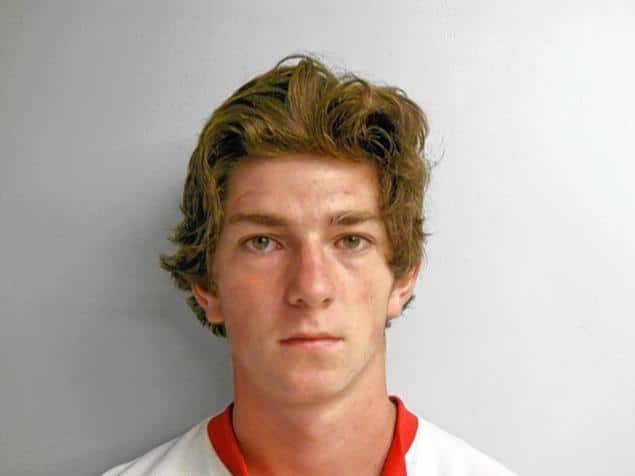 Matters came to a head after Owen Labrie invited Chessy Prout on a date in 2014 where he allegedly raped her as part of the senior boys' "Senior Salute" ritual. An infamous ritual where senior students compete to see how many underclassman girls they can have sex with before graduation.
With her assailant convicted of misdemeanor sexual assault after going to trial in August, 2015, but acquitted on more severe felony charges, Prout returned to school. Her dad and older sister are both alumni, and she wanted to carry on the family tradition.
Yet upon returning, Prout told of the on-campus atmosphere being hostile, with upperclassmen boys refused to talk to her and school officials, according to Prout taking the situation lightly.
During a pep rally — an event supervised and approved by school staffers — a group of senior football players made jokes about how they were not 'allowed' to 'look' at underclassmen anymore, she said.
Told Chessy Prout: 'They let those boys go up there and make a joke about consent and the age. I said to myself, 'That's it, I don't have to deal this anymore,"
Adding: 'I tried my best to go back to my school and try to have a normal life again. But if they're going to treat this topic as a joke, this is not a place I want to be.'
The Prout family filed a civil lawsuit against the school in June, claiming the school did not support their daughter during the trial or after Labrie's conviction.
Told Chessy Prout's mother, Susan via NBC: 'Unfortunately, it seems like the school's reputation became more important than supporting our daughter.'
Reacting to the suit, the school demanded Prout's identity be released if her family wanted to move forward with the suit, arguing that its name was being soiled by murky figures 'behind a cloak of anonymity.'
Asked why she chose to come out, Prout told of wanting to empower other survivors of sexual assault — especially those without family and friends supporting them.
'I want everyone to know that I am not afraid or ashamed anymore, and I never should have been,' she said. 'I just can't imagine how scary it is for other people to have to do this alone, and I don't want anybody else to be alone anymore.'
Labrie, who was sentenced to a year behind bars last October, has been free on bail since May, after a judge ruled that he can serve the rest of his sentence at his mom's house. He must wear a GPS tracker and has registered as a sex offender in New Hampshire.
Chessy Prout, you're an inspiration and will change many lives❤️❤️ ❤️ #ihavetherightto https://t.co/vouhPXunG2

— Meghan Christensen (@megchristensen) August 30, 2016
#IHaveTheRightTo wear what I want and speak my mind without fearing for my safety. #ChessyProut @TODAYshow

— Lesley Hauler (@LesleyHauler) August 30, 2016
Incredibly proud of Chessy Prout for bravely sharing her story & letting sexual assault survivors know they are not alone. #Ihavetherightto

— Ann McLane Kuster (@RepAnnieKuster) August 30, 2016
Chessy Prout says she is partnering with @PAVEinfo to help prevent sexual assault on campuses. Campaign uses #IHaveTheRightTo hashtag.

— Nichole Davis (@NicholeDWBZ) August 30, 2016