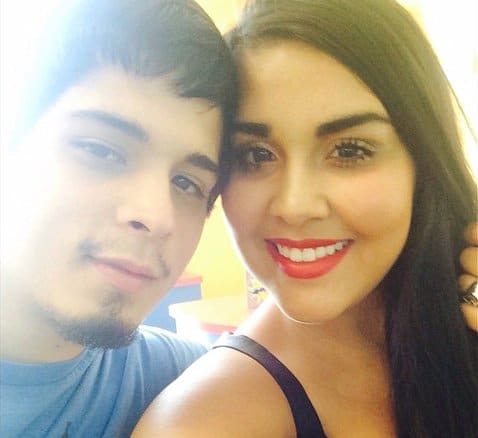 Alexandria Vera breaks curfew: Is a former Houston middle high school teacher tempting fate by breaching the covenants of her bail terms? Faces felony sexual abuse of a minor.
Alexandria Vera the former 24 year old Houston, Texas middle school English teacher charged with sexual abuse of a 13 year teen and whose child she aborted has been spared jail after breaking her 8pm curfew.
Having secured $100, 000 bail after surrendering to police June 1 after allegations of near daily sex with the student, Vera had been warned to obey strict bail covenants or risk forfeiting her freedom.
Nevertheless according to prosecutors, the former Stovall Middle School teacher had gone jogging on the track of her former school, which she had been warned to stay away from.
Adding insult to injury a report via KTRK-TV told of Vera staying 46 minutes beyond her 8pm curfew. At the time, an ankle monitoring device tracked the eighth grade teacher at a shopping center.

In her defense, the woman told she'd been late after getting 'stuck in traffic' for 45 minutes.
Alexandria Vera teacher arrested: 'I am in love with my 13 year old teen lover'
Texas teacher impregnated by 13 year old teen ordered to stay away from lover
Alexandria Vera photos: Teacher wanted after getting pregnant by 13 year old student
Vera's bond requires her to stay away from school property and the teen boy's home, use the internet only in limited circumstances and wear a GPS tracking device at all times. She may not contact anyone under 17 years old besides her younger brother and her child.
Prosecutors said they warned Vera when they caught her working out at her former school shortly after her release on a $100,000 bail in June. Yet her GPS device revealed she had been shopping when she was supposed to be at home July 26, prosecutors said.
A report via the Houston Chronicle told of State District Judge Michael McSpadden denying the prosecution's request to revoke Alexandria Vera's bail outright and remand her to jail until her trial.
In his recommendation, the judge said he was allowing the former teacher 'one final chance' to live up to the eight conditions of her bond. Others have wondered if the judge would have been necessarily lenient had the gender of the offender being that of a male?
If convicted, Alexandria Vera faces between 25 years to life in prison with no chance of parole.