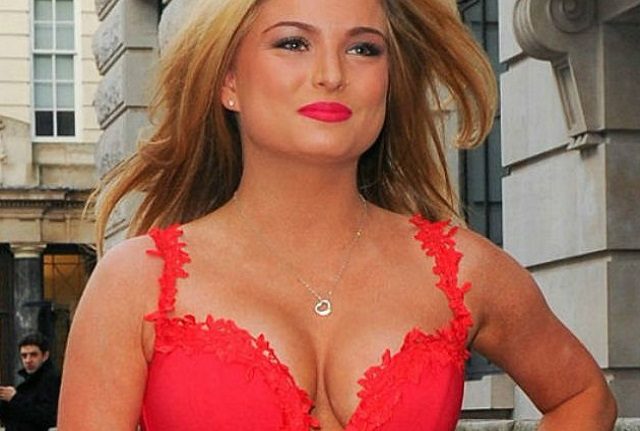 Did Zara Holland reality star contestant deserve to lose her Miss Great Britain 2016 title after breaking perceived lady-like taboos?
It seems Zara Holland, Miss Great Britain 2016 has truly come to regret her decision to sleep with fellow contestant Alex Bowen on the UK reality TV show, ITV2's Love Island after pageant officials stripped her off her title over her perceived 'indiscretion.'
The decision to dethrone Holland of her Miss Great Britain 2016 title comes after the reality star revealed having 'gotten it on' with cast-mate Alex Bowen, during a June 15 episode.
Despite no intimate scenes being shown, viewers (and sponsors) were able to put two and two together when comments from the next episode made it clear what happened.
In the following day's show, the 20 year old North Ferriby native admitted that she regretted her decision to sleep with Bowen, a 24-year-old scaffolder.
Lamented the former beauty pageant winner, looking helplessly into the cameras and our dizzy TV sets: 'You know when you're in the moment and it just happens?'
'That's really not like me at all. Why couldn't we have just gone to sleep?'
To be clear we have no problem at all with sex-it is perfectly natural.We simply can't condone what happened on national tv

— Miss Great Britain ® (@Official_MissGB) June 16, 2016
After the June 16 show, Miss Great Britain organizers stripped Holland of her title, releasing the following statement: 'We pride ourselves on promoting the positivity of pageants in modern society and this includes the promotion of a strong, positive female role model in our winners.'
In other words no slutty behavior thanks very much. At least not brazen acts of it on public TV with our title hanging over your lapel….
Continued the statement issued by organizers: 'The feedback we have received from pageant insiders and members of the general public is such that we cannot promote Zara as a positive role model moving forward. We wholly understand that everyone makes mistakes, but Zara, as an ambassador for Miss Great Britain, simply did not uphold the responsibility expected of the title.'
In the end one is compelled to wonder if today's brave modern woman owns her own sexuality and shouldn't have to be concerned with what others may have to say or being held accountable to certain yardsticks?
What do you think? Did Zara Holland really commit a mistake, was she just playing it up for the cameras and what business is it of any pageant what she does in her private life on national TV?
Feel even more sorry for Zara now she's been de-crowned. She's a very sweet girl . What even is 'miss GB' ? Are we living in the dark ages ?

— caroline flack (@carolineflack1) June 16, 2016
Feel so sad watching @zaraholland11 cry like that! That miss Great Britain contest should be ashamed of themselves! Complete bullies

— Jess Impiazzi (@jess_impiazzi) June 17, 2016