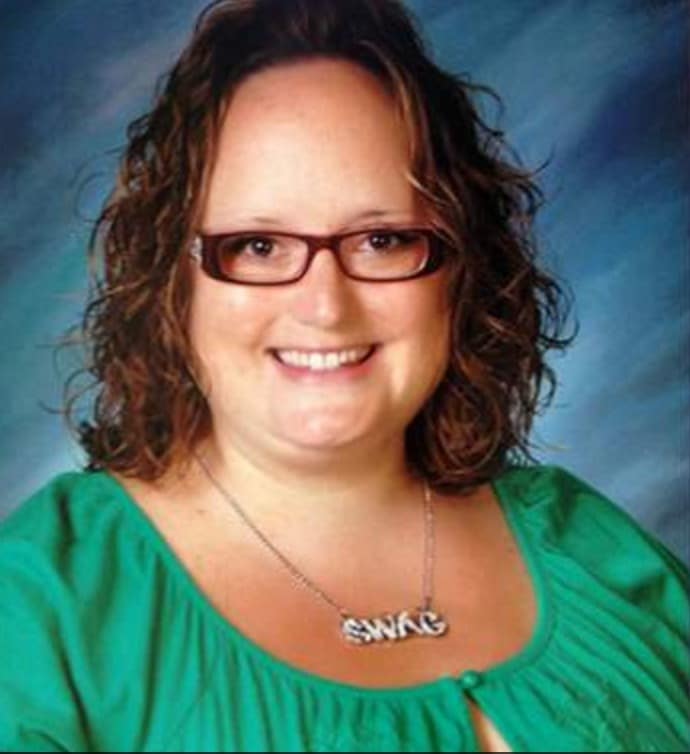 What led to Nicole Wilfinger a Middle school math teacher sexually preying on one or more students at the school she taught at? 
Nicole Wilfinger a 37 year old Middle school math teacher has been arrested after allegedly having sex with one or more students.
The Las Vegas Molasky Junior High school teacher's arrest comes after allegations that the teacher had sex with a student aged between 14 and 15, along with possible other encounters.
According to a report via the  Las Vegas Review-Journal, Nicole Wilfinger was charged on three counts of statutory sexual seduction by a person older than 21, engaging in sexual conduct with a student between 14 and 15 years of age, one charge of engaging in sexual conduct with a student between 16 and 17 years of age and three charges of lewdness with a child older than 14.
Of question is if the charges reference one student or multiple, along with how far back the alleged indent(s) took place.
9 hour threesome: St. Charles Parish school, Shelley Dufresne, Rachel Respess sued by 16yr old victim
'We met after school' Lauren Cox London teacher pleads guilty to 6 month fling with 16yr old student
'Baby Boo, I love you,' Sara Domres teacher has sex with teen student while planning wedding
'Strong feelings,' April Novak reading teacher sexually assaulted minor student 12 times
Why did Maris Gonzalez, Texas teacher sexually abuse a 15yr old student?
'It was the parents fault' Brianne Altice Utah teacher files letter to sex lawsuit
Why? Alexandra Davis McClure Spanish teacher charged with having sex with teen student
800 texts: Robyn Gentile teacher performs sex act on teen student
According to a report via the dailymail, Nicole Wilfinger was booked Friday at Clark County Detention Center, with the belief that she may have been released the following day after posting a $60 000 bail after being due to appear Saturday morning for a court hearing.
The woman's arrest comes after the school on Friday notified parents of Wilfinger's arrest.
According to Nicole Wilfinger's linkedin profile, the teacher worked for the Clark County School District since 2012 and had previously taught at Hyde Park Junior High School. 
In a picture that appears to have been taking for the school yearbook, Wilfinger wears a necklace that reads 'SWAG'.  
It's unclear if Wilfinger is still employed by the school district. The Clark County School District's communications office has to date declined to respond to media overtures. 
Of question is what led to Nicole Wilfinger sexually preying on her victim(s), where the abuse took place along with the number of instances of misconduct.
Photos: Julee Impara Latin teacher arrested for having sex with student
'Drugs, cash, sex' Michelle Yeh teacher's teen victim sues school for trauma
How did Jaclyn McLaren French teacher carry out 3 year string of sex attacks against minors?
Stacy Lynn Hooks, Florida teacher has kinky sex with minor
'I love you' Alina Leung teacher arrested after sex with student at hotel
Erica Suskie photos: Catholic substitute teacher accused of having sex with student
'1300 texts,' Jillian LaFave, Las Vegas teacher has sex with special ed student
Sexual predator? Tanya Ramirez teacher sues teen victim and mom
Photos: Kimberly Naquin geography teacher arrested having sex with female student
Photos: Kyle Damato Kushel teacher's aide secret sex with 15 year old