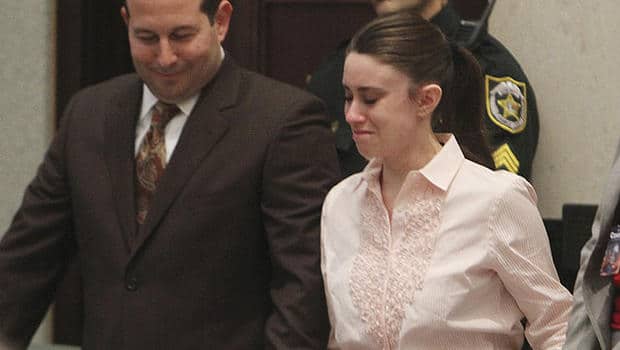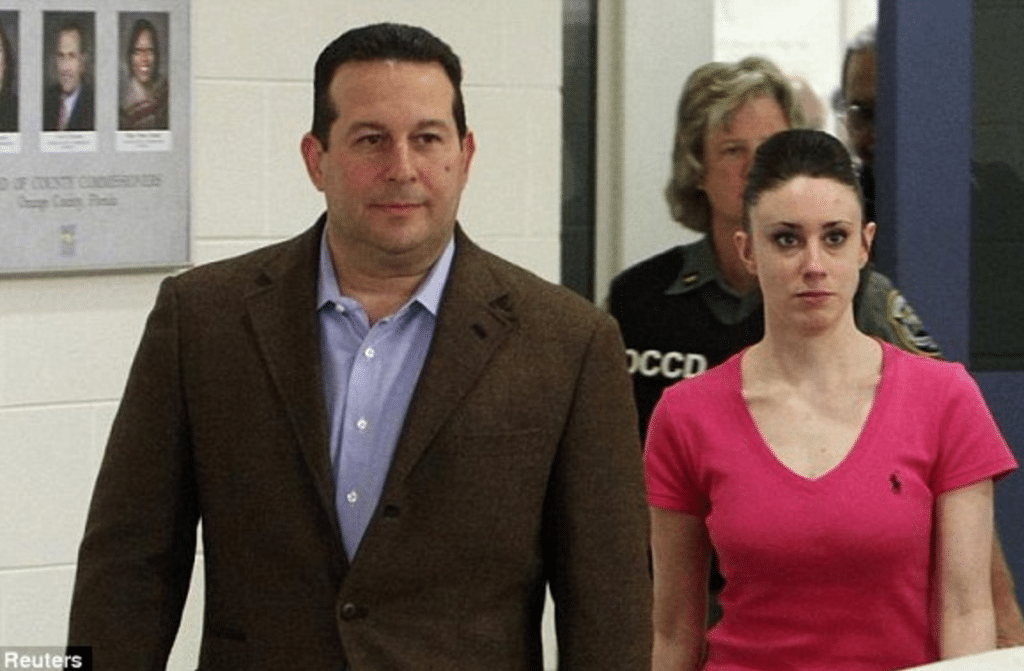 Casey Anthony pay Jose Baez lawyer fees with sex? A source has revealed details of how one of America's most reviled woman was purportedly forced to pay off her legal bills.
A new report has alleged that accused child killer Casey Anthony paid off her outstanding legal bills with sex.
The claim comes after a private investigator hired by Casey Anthony's then lawyer, Jose Baez, told of discovering that Anthony was trading sex for legal representation after declining a 2008 TV show request for an interview.
Told Dominic Casey via RadarOnline: '[Baez] called the network saying they would have to take a raincheck, hung up the phone and said to Casey: 'You now owe me three bl*wjobs.'
According to the PI the demands on Casey Anthony only intensified over time as the alleged murdering mommy was broke and hard up for cash. Complicating matters was the fact that the public threatening publishers and media agents vetoing their outlets if they paid the presumed child killer off, ensuring Anthony was unable to make a quick payday off the trial. 
Reiterated the PI: 'The misconduct between Casey and Jose escalated,' adding that he once 'witnessed a bare Casey' run from Baez's private chambers.
Adding: 'That night, I told her that she cannot allow him to continue engaging in this behavior. … Casey told me she had to do what Jose said because she had no money for her defense.'
'I reminded her that Baez had more than enough money from the network he sold the photographs to pay for her defense,' said the P.I. 'Casey apologized and assured me it would not happen again.'
In 2011, Anthony was found not guilty of murdering her 2-year-old daughter, Caylee, and has since effectively become a recluse as death threats on her life remain, with the woman unable to find normal day to day work and believed living off the kindness of unknown donators. 
Dominic Casey private investigator: Casey Anthony killed Caylee and dumped her body.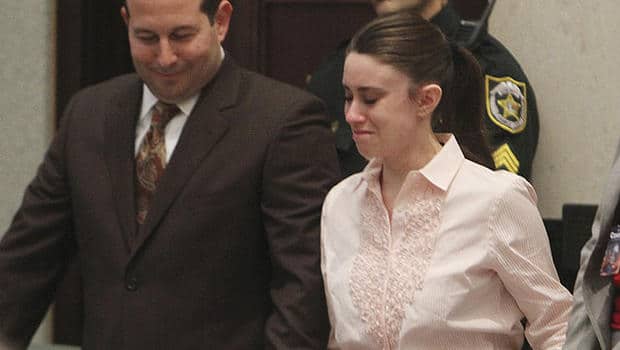 Death threats, Casey Anthony launches photography business, Facebook fan page barraged.
Casey Anthony re surfaces in West Palm Beach in 2000 square foot home. No longer broke?
Casey Anthony parents face eviction. Had yard sale of Caylee's toys.
Casey Anthony wins reprieve as judge dismisses volunteer group's bid to recoup $100K spent on search.
Casey Anthony bankruptcy hearing. Living off hand outs.
Casey Anthony finally resurfaces from her secret Florida hide out spot. Here are the pictures of doom…
Casey Anthony lives it up on the beach but she has a few complaints. New pictures.
Casey Anthony files for bankruptcy. Will she get out of lawsuit payout?
Casey Anthony terrified that Lifetime drama about murder trial will ignite new death threats.