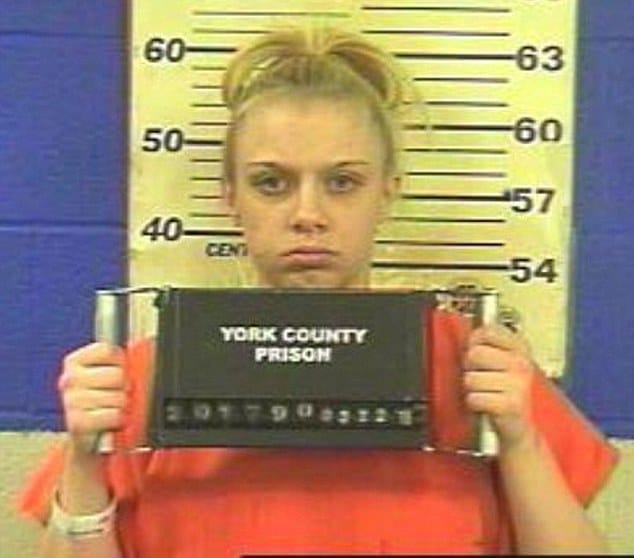 How Amanda Marie Warfel terrorized a next door family over the course of two years with loud love making related to her disdain of the mixed race family.
Red Lion, Pennsylvanian woman, Amanda Marie Warfel has been jailed after pleading guilty to disorderly conduct and harassment after keeping her neighbor's children awake with her loud love making over the last two years.
The woman's arrest came after plaguing the Saylor family next door for years, calling them racial slurs, having loud sex along with shouting out descriptions of what she was doing. 
Told the children's mother, Tanya Saylor via Indy Star: 'No child should ever feel like they're in a porn every night,'
'All while being threatened at the same time!'
Saylor who lives with her terminally ill husband and their their five children next door to Amanda Warfel on West Gay st, York told of the harassment beginning two years ago.
During court testimony, the frazzled mother told of all efforts in confronting Amanda Warfel leading to the noise only getting worse.
In various incidents the errant neighbor allegedly called out the names of Saylor's daughters, aged 15 and 17, whose room shares a wall with Warfel's, and threatening them.
A recent facebook post described Warfel shouting racial slurs through the walls of Saylor's daughters who are of mixed race and whilst having sex in which Saylor noted the sex fiend 'screaming through the wall so loud she makes sure the girls hear her.'
Adding: 'It's intentional! When asked to stop she only gets louder and then tells them the acts she's doing.'
So visceral were bouts of love making, court documents describe an incident on March 21st in which Amanda Marie Warfel was 'loudly fornicating and banging around her bedroom to the degree that the victims' dresser and her own bed shook.'
When a family member knocked on the common wall, the noise became louder.
Matters became so desperate that Saylor's children were forced to wear headphones before going to bed.
Nevertheless, Amanda Warfel's harassment, which could go on to 3am, still kept the girls up late, leading to the children struggling to get ready for school the next morning.
A report via the yorkrecord notes state police writing notes for 15 year old daughter, Riah, on two separate occasions to excuse her lateness.
Of note, Saylor's older daughter Shay has cancer and earlier this year was going through radiation treatment. Because of the radiation, the 17-year-old had to be quarantined for ten days in the attic room.
During that period, Saylor says Warfel had sex 'non-stop, making sure that my daughter heard.'
'It's pretty pathetic when you have to have a protocol due to your neighbor's actions,' she said during Monday's court appearance.
The family reported their neighbor to the police earlier this year and in April, with Warfel pleading guilty to disorderly conduct and harassment charges.
Reiterated the mother: 'We let it go for two years,'
'I shouldn't have let it go that long. I should have started calling the police a year ago.'
During testimony, the court was told that it was the first time Saylor ever coming face to face with Warfel who usually stayed cooped up inside the home.
Warfel's charges were reduced to non-traffic citations, according to District Judge John H. Fishel's office. A charge of ethnic intimidation — originally filed against Warfel in connection with a Feb. 28 incident — was dropped.
In turn, Amanda Warfel was jailed with a release date set for June 20.
That said, a second case of disorderly conduct, for the specific March 21 incident, is still due to be heard.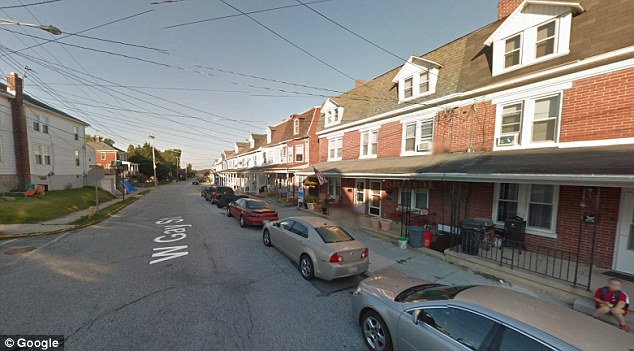 Amanda Warfel_Probable Cause by Nia Towne