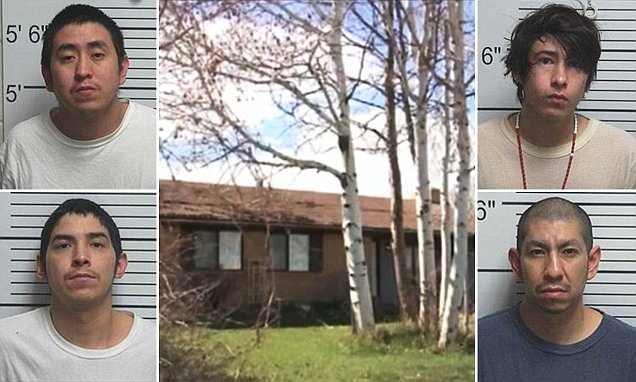 Four Utah men charged with gang raping 9 year old girl: What led to four men choosing to violate a child and how did a mother come to defunct on her duties as a parent?
Four Utah men have been charged with gang raping a nine year old girl while her mother smoked meth in another room.
Arrested were two sets of brothers, Randall and Jerry Flatlip, 29 and 26, and Josiah and Larson RonDeau, 20 and 36.
According to the Uintah County Sheriff's Office, the sexual assault is alleged to have happened on Easter Sunday at a house in Vernal, Utah.
Since being arrested, the men have been charged with first-degree felony rape of a child and first-degree sodomy and were being held in the Uintah County Jail.
According to a report via Fox13, the nine-year-old girl had been at the house with her mother and was sleeping on the sofa. 
At that point the mother and a friend with whom the mother had previously met while incarcerated in jail went into the garage to smoke drugs.
When the mother returned, she found her daughter upset, with her clothes in disarray, saying she wanted to go home.
The next day the girl told her mother that she had been taken into a bedroom and raped by the men in turn, with one saying he would kill her if she told anybody about it.
Police say she identified suspect Larson RonDeau and he was taken into custody.
According to a statement, he agreed to answer questions without an attorney present but denied any involvement.
Later police detained the three other suspects who each face one count of rape of a child and sodomy of a child as first-degree felonies.
During a search of home, a report via Fox6Now told of officers finding evidence relating to the alleged sexual assault, such as bloodstained bedding, as well as marijuana and drug paraphernalia at the home, reports.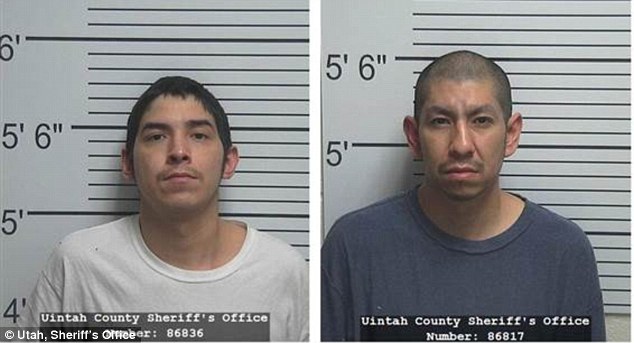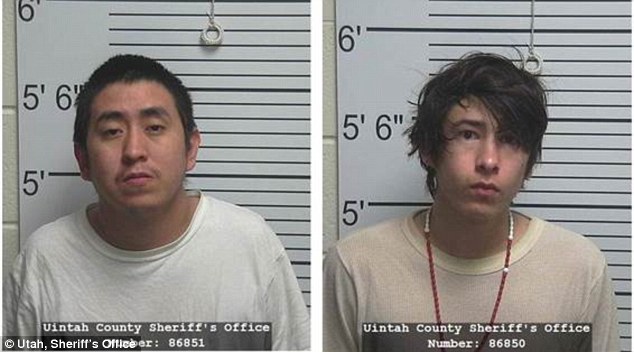 A report via KSTU has told of the child's grandmother saying she wants 'hardcore punishment', while expressing her deep disgust at the actions of the perpetrators.
Told the grandmother: 'That shouldn't have happened to anybody.'
Adding: 'Everybody makes mistakes in life and they don't need to be exploited all over the world like this because of it,'
'I love my daughter and I will do everything I can for her and my granddaughter.'
Meanwhile the girl has been taken into the care of the state of Utah rather than remaining under the custody of her mother.
To date authorities have not necessarily come to understand what predicated the violent act on the girl, whether the men had previously assaulted other women or children and why they chose to particularly target their female friend's daughter. Also not understood is why the mother abdicated her responsibility to take care of her daughter when she instead chose to partake with one of the other men in the other room.