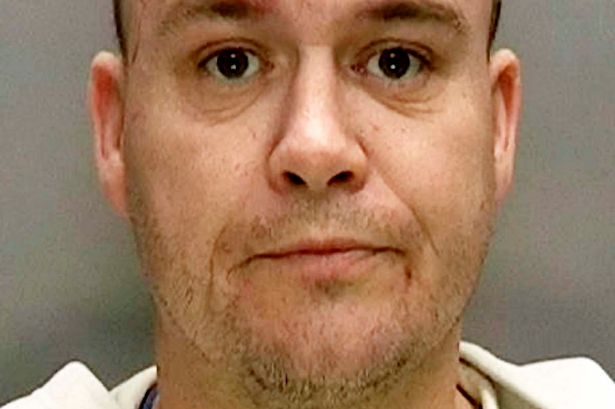 Paul Hewitt: How one UK man came to deal with the surprise revelation that his new lover was an adult actress. A man spurned. 
Paul Hewitt a Walsall, West Midlands, British man has been jailed for eleven months after pleading guilty to harassment and two cases of criminal damage after beating up his new lover after finding out she was an adult actress.
According to police reports, the outraged man flew into a rage after discovering his girlfriend had been secretly working as an adult film actress without his knowledge.
A court heard, he only discovered his partner's secret when his daughter from an earlier relationship recognised her in some of the videos.
Hewitt according to a report via the mirror, then locked his lover, who couldn't be named for legal reasons, out of the home they shared along with hurling her belongings into the street.
Upon returning to the home from work on October 18, the court heard how Paul Hewitt spat at the woman and going on a wrecking spree the next day when she revealed she wanted to appear in more porn movies.
The boyfriend ripped up pictures of the pair together and cut the landline phone while also bombarding the woman with threatening text messages for three days.
During sentencing, Judge Nicholas Webb said: 'You and your former partner had been in a relationship for two years when you discovered she had been working as a sex worker and your daughter had seen videos of her in action.'
'You then behaved in a threatening manner and spat at her. Cutting the phone line to her home was a menacing thing to do.
'You also have numerous previous convictions, one of which was for domestic violence.'
John Brotherton, prosecuting said Hewitt also scrawled her Twitter address on the wall at their home following the breakdown of their two year relationship.
Hewitt also sent a threatening message declaring: 'Just watch what I will do.
'Even if I have to spend five years in jail – just watch.'
Added the prosecution: 'He made it clear that he was ending their romance because of her wish to work in the adult film industry.
'He had become angry because the victim was doing work in the sex industry.'
Oliver Woolhouse, defending, said: 'The imagery really upset him but his subsequent behavior was unpleasant and inexcusable.
'This was set against a backdrop of the difficult circumstances of the relationship but he accepts that it is over.
'He has made no attempt to contact her since this happened and there will not be any attempt in future.'