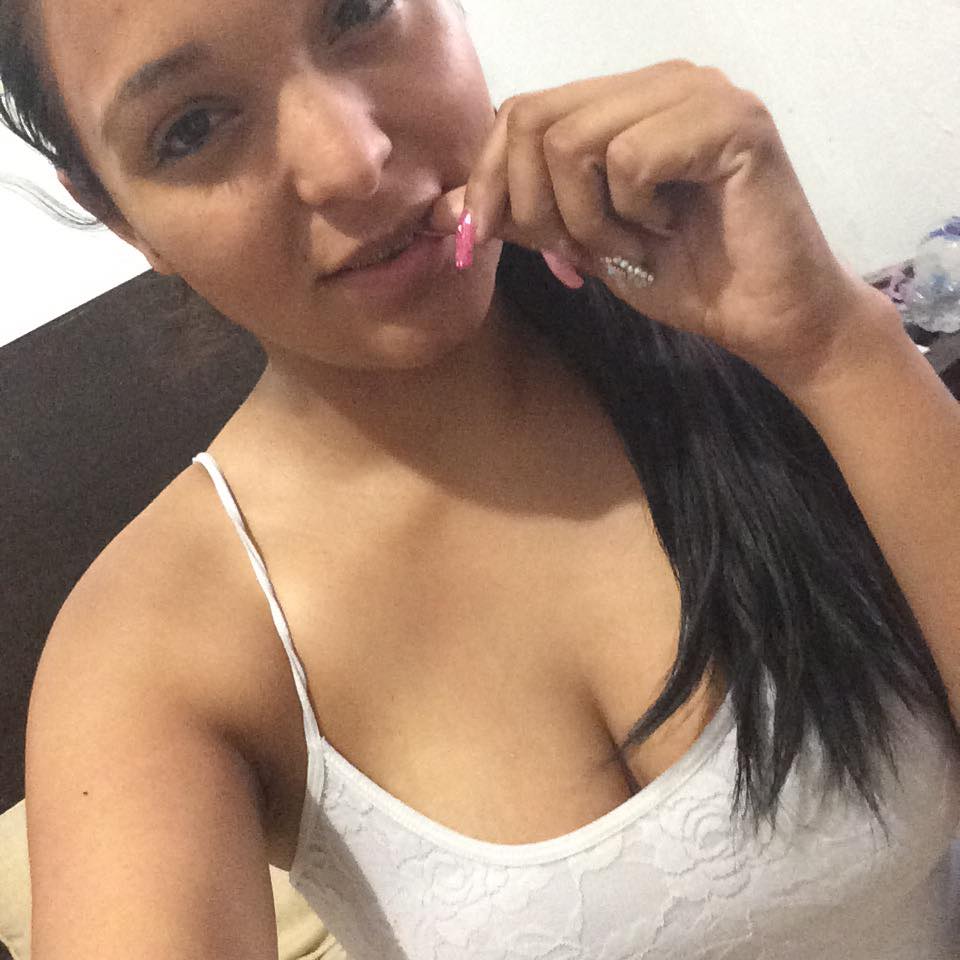 Nilda Garcia Montoya: How a former Mexican police officer went from shamed to exulted as new career opportunities continue to open up as she now vies for a Playboy shoot.
Nilda Garcia Montoya a 24 year old Mexican police officer whose topless selfie photos whilst on patrol won her a world wide following has told she has resigned her post in a bid to score fame and fortune by taking part in 'sensual shows' in 'gentleman's clubs.'
The disclosure comes after the wanton police officer was put on probation after topless photos of her while in police uniform and holding a gun made the rounds.
The photos ended up on Facebook despite Nilda Garcia Montoya's insistence she had nothing to do with posting the images (never mind the new batch of photos that soon made the rounds …).
As fate would have it the Mexican cop who until recently patrolled the northern city of Esobedo in Nuevo Leon has told of been offered a slew of proposals, including modeling and 'showing off' her ample assets according to a report via the sun.
Nidia Garcia topless selfie cop: 'My husband left me after I became a stripper'
New photos: Nidia Garcia topless selfie cop flooded with modelling offers
Photos: Nidia Garcia Mexican cop takes topless selfie with gun faces sack
Female Puerto Rican cop suspended after photos of her masturbating in uniform leaked
The announcement of new career objectives came as Nidia Garcia as she is also known took to dancing at a lap dancing club, where the chanteuse told of her delight of the possibility of now posing for Playboy if she ever got the chance.
Going forward, Nilda Garcia Montoya has told she will be appearing under her stage name, Polisex, a  play on her past as an officer.
To boot, the mother of two girls aged three months and five, also told of her family supporting her new career move.
The pledge of support comes after Nidia Garcia according to local media received an expression of interest (do you suppose?) from several men's magazines and local businessmen, who've expressed an interest in giving the chanteuse a modelling contract after her topless stunt.
At the time, Nilda Garcia Montoya conceded the act was an 'immoral act' on a Facebook post before quitting her job.
Told the former police woman in part: 'I feel outrage at the damage that photo has caused because it mainly hurt my family including my two daughters, my husband, my parents and my siblings.'
'I recognize I was at fault and beg forgiveness for this terrible situation. We're all human and we all make mistakes.'
Yet, moving forward, Nidia Garcia has embraced her new found fame, case in point when the former police officer took to facebook in revealing repose to announce a new dance line up.
Posted Nidia: 'People of Cancun get ready. I'll be with you soon.'
Adding: 'I've just given birth to a child so I'm a bit chubby and having difficulties getting rid of my belly but I'm not famous enough to have a perfect body.
'I'm ugly and I admit it but it's better to accept it than hide behind something you're not.'
Non surprisingly support for Nilda Garcia Montoya in her new venture has been overwhelming.
Posted Oscar Castellanos: 'I love you. I will be in the front row when you come to my city.'
The former police officer has not made clear how daring her show will be, although it is understood she has stipulated in her contract she won't be baring all.
And then there was this posting courtesy of Jesus Gudiel which in many ways sums up Nilda Garcia Montoya's dizzy ascent, 'With your new job you'll earn more in a night than you used to earn in a fortnight.'
Shouldn't you be caught in a risque pose whilst at work too…?