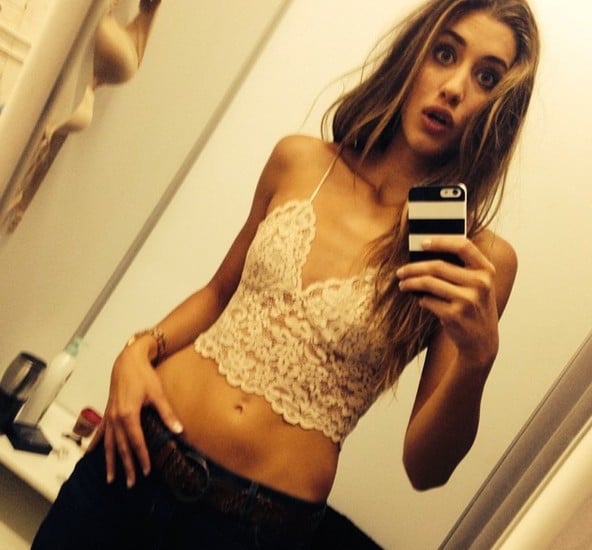 Jessica Serfaty Niall Horan's girlfriend's has responded to claims that she is an absentee mom as the Hollywood vixen continues to date high profile men.
A new report has led to aspiring model actress Jessica Serfarty, 25 being accused of being an absentee mom by her former husband, Ididia Serfaty and the father of their 7 year old son, Roman.
The allegations come as Jessica Serfaty has now been rumored to have hooked up with One Direction band member Niall Horan, 22 as the mother has upended her Arkansas roots in a bid at a chance of fame and fortune as a Hollywood actress.
The claims come after the 25 year mother left her husband, now 30, and their son to pursue a career as a budding model and actress and to date has been said to have made the rounds dating a list of notable Hollywood players (that ought to help…) including Joe Jonas and even purportedly hooking up with Justin Bieber at a nightclub back in January.
The mom's move to Los Angeles and potential stardom comes after meeting her ex, Ididia Serfaty at church when she was only 16 and he 22. By the following year she gave birth to Roman but after winning a slot in America's Next Top Model the family uprooted from Arkansas and see if she could make it all the way, before the couple's relationship disintegrated and the doting dad returned back to Arkansas with their child.
While Jessica Sefarty harbors aspirations of being a brand model and actress, it's in the dating department where Sefarty has become to be known, with rumors that she is now on to her next conquest, One Direction band member, Niall Horan.
Is Niall Horan dating Joe Jonas' America's Next Top Model ex Jessica Serfaty?… https://t.co/25tGet1RPy pic.twitter.com/uW8lHdE0gZ

— j o e j o n a s (@joejonasnextd66) March 31, 2016
Claims of a new relationship between Jessica Serfaty and Niall Horan come after the pair spent a weekend together in Las Vegas in March and again being spotted sitting ringside at a UFC fight before traveling to a Los Angeles Galaxy match the following day.
None of that allegedly matter much to Jessica Serfaty's ex husband, (so he would like us to believe) as he recently gave a feature interview with the dailymail.
The doting father who's remained in Arkansas with their son told he just wants Jessica to remember that she has a son that she should be giving more attention to. Claiming that the mom only gets to see their son seven weeks in the summer.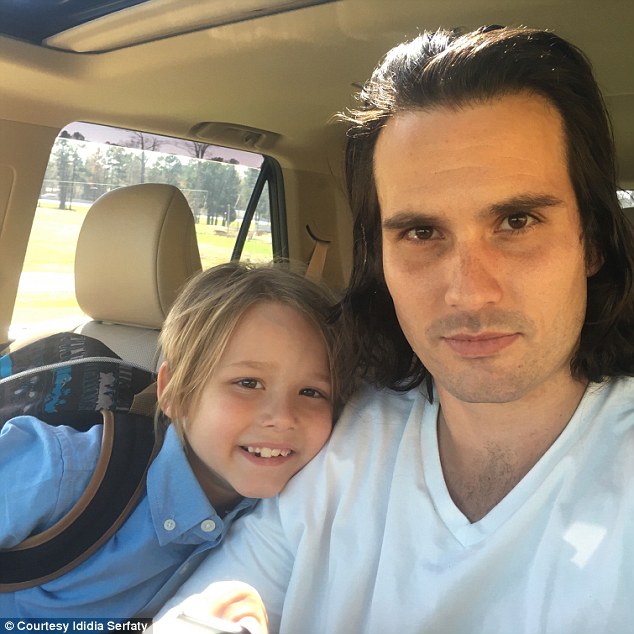 Told the ex husband: 'When I see she dated Joe Jonas or Niall I'm just indifferent. I don't feel good or bad it's pure indifference. It doesn't matter to me,'
'What matters to me is what she does when she has Roman for those six weeks and that she's a good mother to him then.'
In response to Ididia's allegations against her,Jessica Serfaty claimed she wasn't the absentee mom she's been painted out to be. Instead, she claims, she's very involved and FaceTimes (for the model and aspiring Hollywood actress on the go…) often with her son.
'I don't want people to think that I'm not involved in Roman's life when I am – very much so – I send him kid books and I buy the same ones so we can read them together on Face Time,' Serfaty explained. 'Even though I don't see Roman every day we chat, we Face Time and talk on the phone every other day.'
To date neither, Niall Horan or his alleged new squeeze, Jessica  Serfaty have addressed their purported status (if they are even an item anymore…etc) and whether Niall has afforded his new alleged girlfriend the means to build on her 'career' aspirations or to make her way back to Arkansas after not seeing her son Roman last Christmas due to pressing 'commitments' in Hollywood.