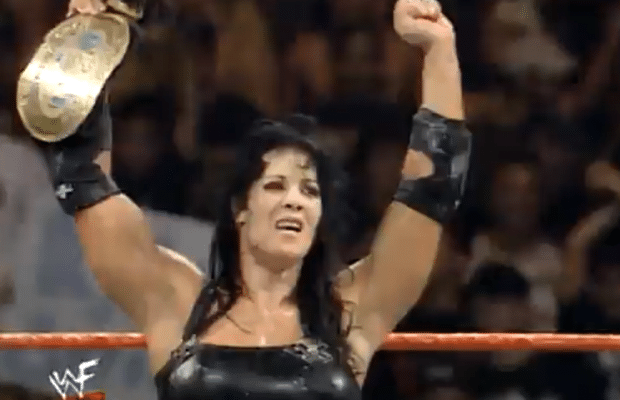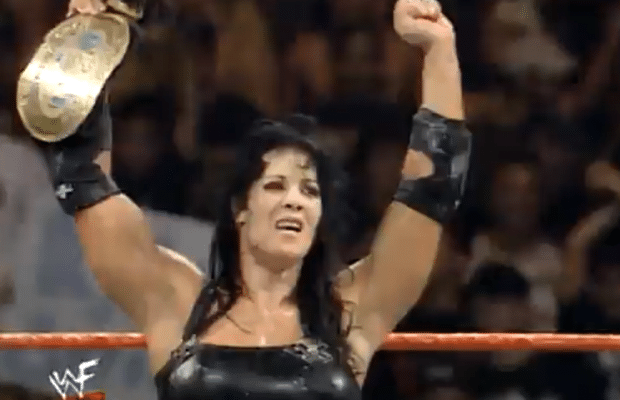 Joanie Marie Laurer dead: What killed Chyna? Drug substance abuse? Drug overdose? Or a general decline in health as evidenced by a string of videos she released the last days.
Former wrestling champ Joanie Marie Laurer, stage name Chyna died Wednesday afternoon aged 45 in what authorities suspect may have been the result of a drug overdose.
A representative of the former WWE wrestling star, Antony Anzaldo in a press release said Chyna was found 'peacefully'  (unlike how she spent most of her life) in her bedroom at her Redondo Beach, California home.
A statement on social media by Joanie Laurer's management read: 'She will live forever in the memories of her millions of fans and all of us that loved her.'
Official notice of Joanie Marie Laurer's death came via Wrestlezone which told in a note 'sources close to the situation' saying Chyna had been on medication for anxiety as well as sleep deprivation.
Yet suggestions exist that Chyna's death may have been the result of simply succumbing to sleeping medication.
A report via Pro Wrestling Sheet told: 'Her cause of death is unclear at this time, while going on to add  'people close to her are worried her personal demons got the best of her.'
WWE legend Chyna is found dead at home of a 'possible overdose'https://t.co/ApDxQLAfmx

— FOX & Friends (@foxandfriends) April 21, 2016
A report via tmz told of Redondo Beach police officers attending Joanie Laurer's home after receiving a call from a concerned friend just on 7.30pm.
Told a statement by police: 'The Redondo Beach police received a 911 call from a friend of the apartment unit resident that the female inside was not breathing.'
'The friend told [police] that the female had not answered her phone in a few days, and went to the location to check on her welfare.
'Officers arrived on scene and discovered a deceased female inside the location. From the preliminary investigation, it appears that the deceased passed away prior to being discovered by the friend.'  
The woman's death comes after Chyna hadn't been heard or see in a matter of days from friends, leading to the discovery of Chyna's death after a concerned friend dropped by to check on her.
Of note, police told there were no indications or signs that Chyna's death was a result of foul play.
Known also as the 'ninth wonder of the world,' Joanie Marie Laurer, who fought both men and women, was a trailblazer for women in the wrestling field.
She was the first woman to win the WWE Intercontinental Championship. Her groundbreaking career with WWE also included becoming the first female competitor for the King of the Ring tournament and she was a founding member of the wrestling group D-Generation X.
Joanie Laurer was able to also enjoy a career beyond the wrestling ring, spring boarding into modeling, reality television and featuring in six adult films, including becoming the first wrestler to pose for the cover of Playboy magazine in 2000.
Reality show appearances included the WWE legend appearing on 'Fear Factor,' 'The Surreal Life' as well as a stint on '3rd Rock from the Sun.'
Yet it was whilst appearing on 'Celebrity Rehab with Dr. Drew,' where Chyna opened up about her substance abuse problems, leading some to wonder if the public personality was able to ever move on from addiction. 
A report via the dailymail notes the entertainer writing an autobiography If They Only Knew, which made it onto the New York Times bestseller list.
In 2010, she was hospitalized after overdosing on sleeping pills.
It came two years after she appeared on Celebrity Rehab With Dr Drew in 2008 to discuss her battle with drugs and her fractured relationship with her mother.
After her 2010 overdose, Laurer moved to Japan to teach English. It is not clear when she returned to the United States.
According to her website, a documentary was made, or being made, about the woman behind the headlines.
Earlier this week, Laurer posted a 13-minute video on her YouTube page (see below) that showed her speaking with a croaked voice, breathing heavily and slurring her words as she made herself a smoothie.
That video followed one she made earlier this month (see above) where a coughing and gasping Laurer talked candidly about concerns for her health, including bouts with bronchitis and pneumonia.