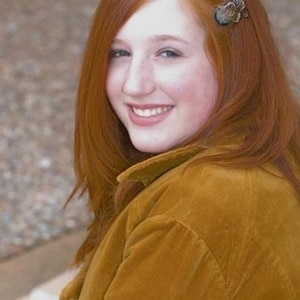 Debate erupts after Daisy Tackett claims a University of Kansas student raped her over a year ago, while declining to press charges or notify police. 
Daisy Tackett a former University of Kansas rower has lodged a lawsuit claiming she was raped by a then 20 year old football player on campus, with the girl's parents alleging the school sold them a false bill of safety.
In the suit, the then freshman student's parents claim that the school's halls were unsafe. An assertion that the college has adamantly denied, insisting its housing is secure, while maintaining that officials work hard to ensure student's safety.
In the suit, filed Friday by Daisy Tackett's parents, James and Amanda, the former University of Kansas rower's parents claim that their daughter, now 20, was in her first year studying political science, when she said she was raped in a Jayhawker Towers apartment by another student-athlete in the fall of 2014 after attending a party.
A report via The Dallas Morning News tells of the former Dallas, Hockaday School student, where she was a varsity rower attending in November 2014 an off-campus party at KU where other guests were consuming alcohol and doing drugs.
As she was preparing to leave, feeling uncomfortable with the degree of revelry at the party, Daisy Tackett said an unnamed KU football player invited her to his apartment, the Jayhawker Towers dormitory to watch a movie.
Upon entering the footballer's room, Daisy Tackett alleges the man raped her along with forcing her to orally pleasure him.
Told the elite rower, who is 5-foot-10 and weighs 190lbs: 'I'm strong. I tried my best to get the kid off me,' 
Adding: 'I freaked out. It's not like some stranger, abducting me and raping me in a stairwell. I was thinking this can't be.'
Yet here's where things get dicey.
Rather than file a police report, thinking no one would believe her, the varsity rower instead made a complaint. A year later. Directing her complaint with the university's Office of Institutional Opportunity and Access, which oversees compliance with state and federal laws and university policies on discrimination, sexual violence and other subjects.
At the time, Tackett told of contacting the IOA office after learning that her alleged assailant tried to assault a rowing teammate this past fall.
Told Daisy Tackett: 'At first I was reluctant,'
'Then I realized if he's assaulted two people, he has assaulted more or will assault more if we don't do anything about it.'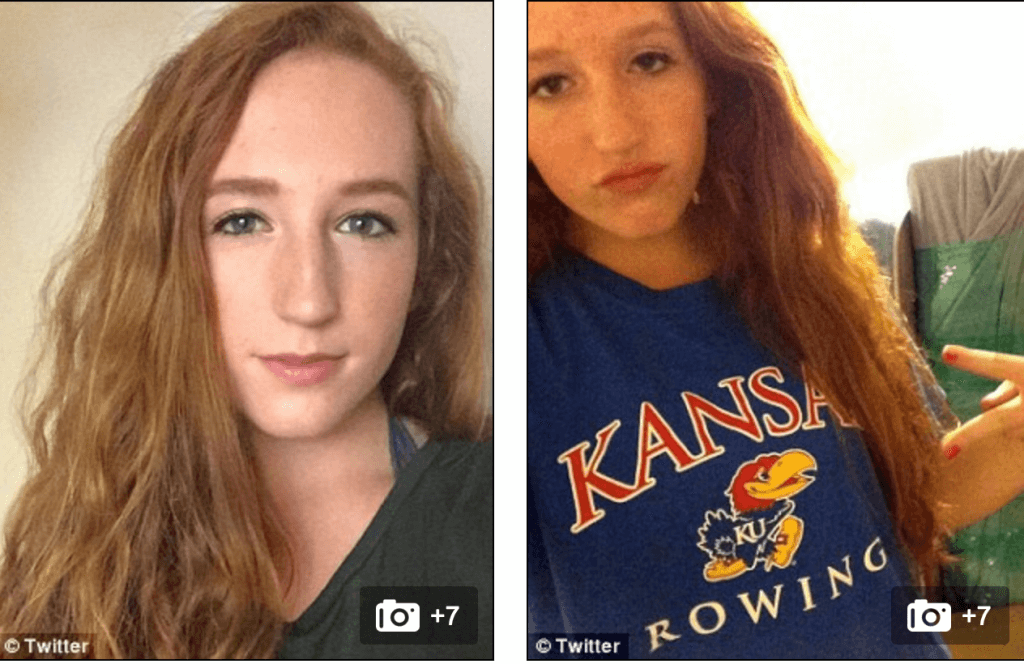 Tackett revealed that before she filed the complaint, she would sometimes run into her attacker on campus, and during their encounters he would yell at her, once even calling her 'that bitch' in front of other people.
From there, Tackett alleges experiencing panic attacks, and after finally coming forward, feeling ostracized and ignored by university officials.
'For the last three weeks of semester, I locked myself in my room,' Tackett recalled. 'I would leave just to practice and go to class.'
In January 2016, Tackett left KU and moved to Jacksonville, Florida, where her parents live. It is believed that her alleged attacker remains at Kansas.
The lawsuit, which seeks class-action status, asks for a judge to rule that the university violated the Consumer Protection Act and also order the school to cease representing its dorms as safe until they are 'demonstrated' as such.
'In addition to the horrific assault of our daughter, we are concerned for the safety of all students at KU,' Amanda Tackett said in a statement. 'We believe there are many more victims of on-campus crimes in the dorms. Had we known this, we would not have considered KU as an option.'
The parents' complaint, which does not specify monetary damages, lists eight instances of reports of sexual crimes on KU's campus in the past three years. 
Addressing the suit, University spokeswoman Erinn Barcomb-Peterson told the Lawrence Journal-World in an emailed statement that campus housing is 'absolutely safe' and that the university goes to great lengths to ensure residents' safety, including training of residence assistants, security cameras, ID-card access and overnight security patrols throughout buildings.
'The suggestion that our residence halls are unsafe or that we misrepresent campus safety in our student recruitment is baseless,' she said.
mmmmm….fine art…;/ pic.twitter.com/3VNJImXIaa

— Daisy Tackett (@daisy_ebooks) February 16, 2016
I mean so am I @R_Nelly_Son pic.twitter.com/RPmCFqDrOP

— Daisy Tackett (@daisy_ebooks) January 7, 2016