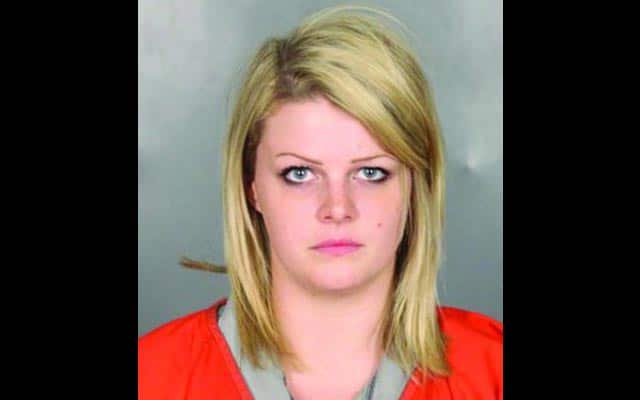 Joining the ever increasing ranks of female teachers sexually preying on their students is Texas teacher, Montana Joan Davis, 24 who was arrested on accusations of maintaining an 'improper relationship' with a student.
The business information technology teacher at Mexia High school in Mexia was arrested at her home Friday night in Lacy Lakeview according to a news release.
At the time, Montana Joan Davis was charged with a second degree felony charge.
According to a report via kxxv.com, the Mexia Police Department, Mexia ISD Police Department and Lacy Lakeview Police Department arrested Davis as part of a joint investigation.
Since the teacher's arrest, authorities have expanded their investigation to see if Davis had any other improper relationships with students. 
In turn, Montana Joan Davis was placed on administrative leave following the allegations, which came on February 9.
Responded Mexia Independent School District Superintendent Sharon Ross: 'We want our community and parents to know this is serious and we're handling it in that manner and allowing the proper authorities to do their job.'
Davis who also coaches basketball and softball now faces a maximum sentence of up to 20 years in prison if found guilty.
At present it is not necessarily understood why the teacher chose to abuse her position of authority and trust. Which is to wonder if that was the inducement in the woman exploiting her student liason?
KXXV-TV News Channel 25 – Central Texas News and Weather for Waco, Temple, Killeen |