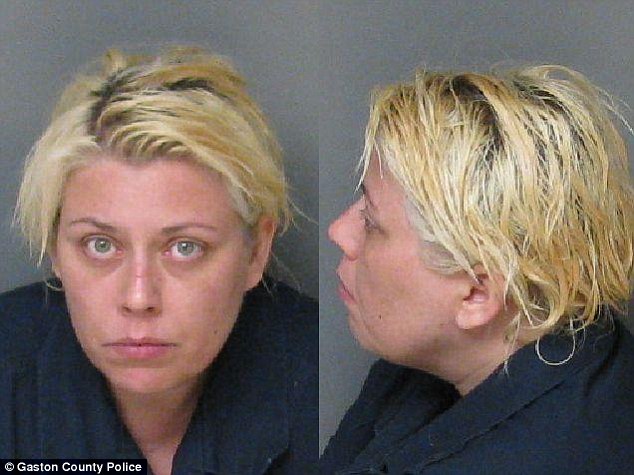 Crystal Leah Gambino: How my marriage came to totally disintegrate…
Crystal Leah Gambino a 42 year old Alexis, North Carolina woman has been arrested on triple homicide charges after allegedly shooting dead her husband and two others in what was believed to be a threesome taking place in the husband and wife's bedroom.
According to cops, Crystal Gambino was arrested after a third party called 911 saying that the wife conceded to the shooting along with having taken the bodies out to the backyard in a wheelbarrow.
In making the call, the 911 caller, identifying themselves as Gambino's brother in law, described the wife as 'moderately crazy' while telling the wife calling another relative and telling them she had just killed her husband, Giovanni James Gambino, 40 along with two other people.
A report via The Charlotte Observer identified the other victims as Geoffrey Glenn Gilliland, 39, and Stephanie Lynn Sanchez, 33.
Told the brother in law upon calling 911: 'My sister-in-law has told her family that she killed her husband. She caught him sleeping with another woman. She told them she cleaned up the bullet casings and took care of the bodies.'
The caller added: 'She said she put the woman's body in a wheelbarrow and wheeled her out into the backyard to a burn pile.'
The man said he was loathe to believe Gambino because 'this wouldn't be the first time she had made up stuff before'.
Nevertheless the brother in law told he felt obliged to report the incident and asked police to check the house.
Upon arrival at the home, police found the three bodies.
Local media said all three bodies were in the bedroom and were unclothed.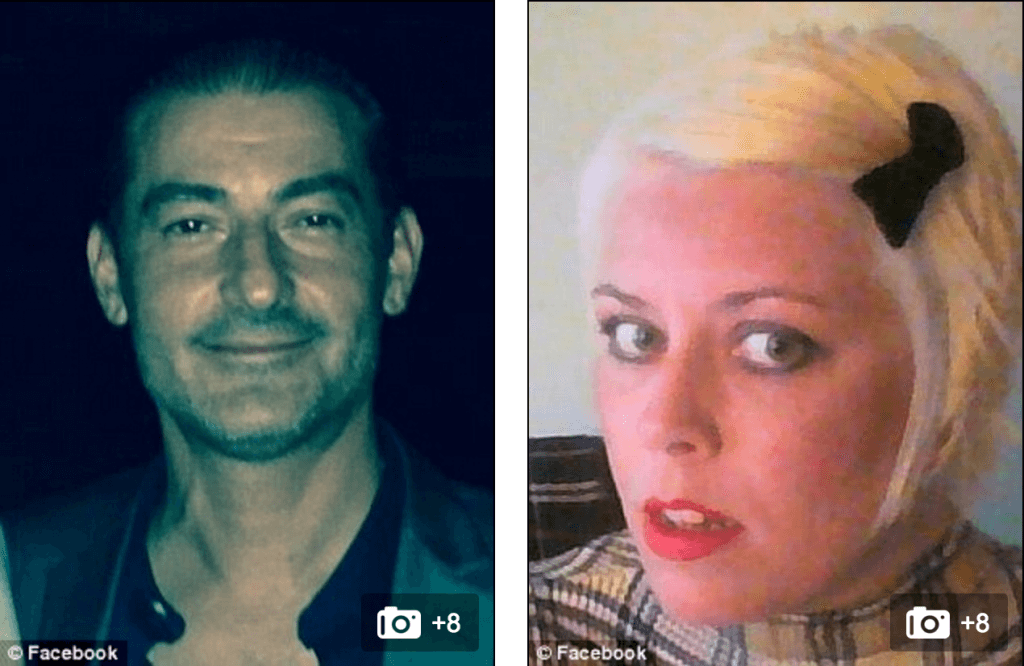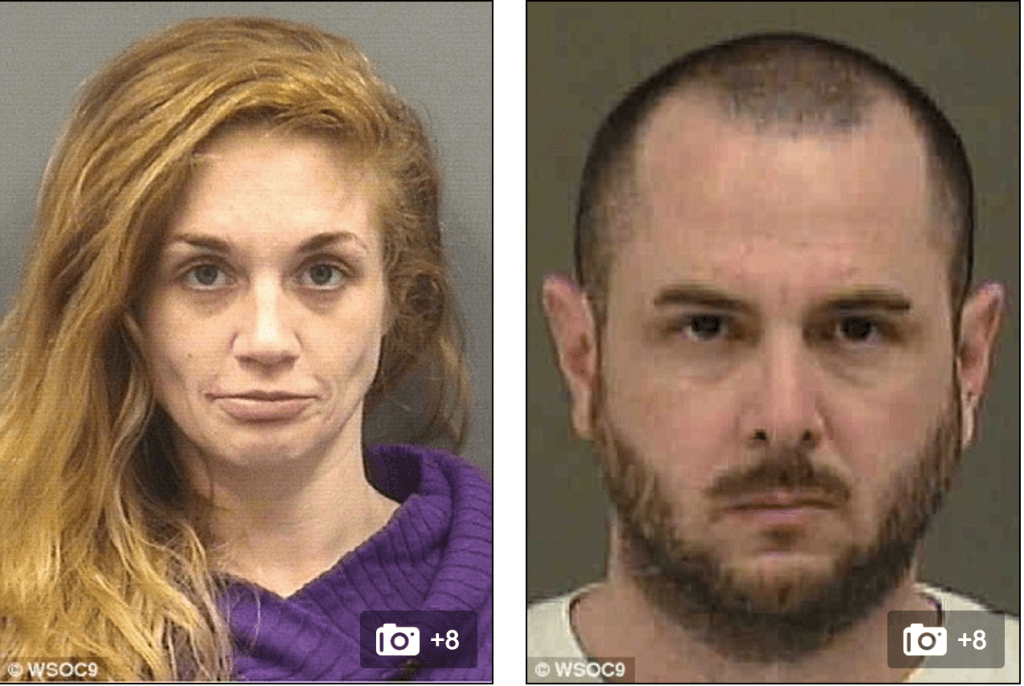 Offered Gaston County Police Capt. Curtis Rosselle via the Gaston Gazette: 'These are people that met, had interaction and then came together. And then the third party did not like it and took action.'
The discovery of the bodies in turn led to Crystal Leah Gambino arrested late Monday where she was charged with three counts of first-degree murder in connection with the shooting deaths. Cops discredited notions that the woman was in the room at the time of her husband and the 'strange' couple's 'interludes.'
Police listed the address for Geoffrey Glenn Gilliland and Stephanie Lynn Sanchez as a $55-a-night hotel in Charlotte.
Of note, police have yet to determine how the husband came to meet the transient couple.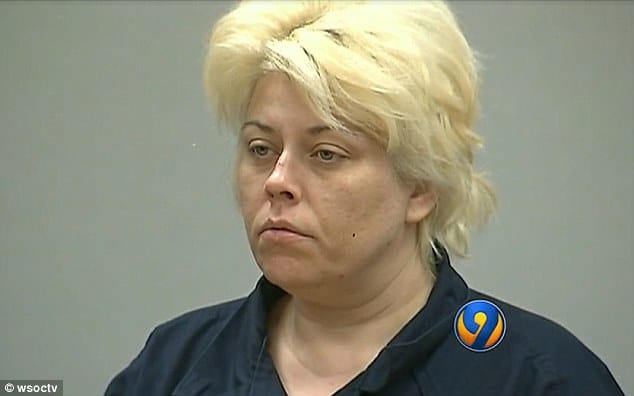 Told Capt. Curtis Rosselle via WBTV: 'What we are trying to resolve now or find out is how these three people came together, how they knew each other, and that is being done through phone records and computers,'
'This is something we are going to take our time with. I would say weeks.'
Initial thoughts are the trio having met on the internet, with the murdered couple having had a previous relationship with James Gambino.
A report via the Charlotte Observer described Crystal Gambino and her corporate/political consultant husband having a tumultuous relationship as well as one child together.
Gaston Co court:Crystal Gambino now officially charged with 3 counts of murder accused of killing husband & 2 others pic.twitter.com/K7rCqAUVE3

— Kristen Hampton WBTV (@KHamptonWBTV) March 3, 2016
In 2009, Crystal Gambino took out a restraining order against her husband and filed for divorce, requesting custody and support for the couple's child. The case was later dismissed. 
She also filed for bankruptcy in 2009 and 2012.
Also in 2012, Giovanni Gambino was charged with communicating threats against his wife. 
The charge was later dismissed. 
One neighbor, who asked not to be named, told WBTV that Crystal Gambino had a tendency to be violent.
The woman said she stopped talking to her a year ago after Gambino pulled a gun on her during a disagreement.
Offered the neighbor: 'I really didn't think she was going to shoot me,'
'I just thought the best thing I needed to do was leave her alone.' 
Another neighbor, Doug Dallinger, said that the noise of gunshots woke him up. 
'It sounded like a sledgehammer. Just a lot of racket,' he said.
Of note, music website Riverbnation notes Crystal Gambino as a singer-songwriter who likens her sound to the band 4 Non Blondes, with the woman's biography telling that the wife had written more than 250 songs. Not necessarily understood is the nature of Gambino's songs and what inspired her to write so many songs?
At present, Gambino is being held without bond. It is not clear if she has as of yet retained an attorney.