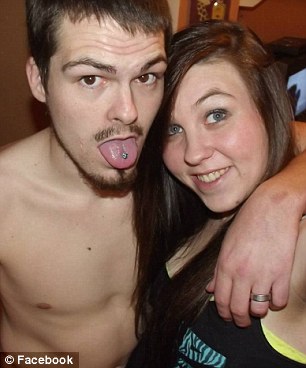 Entering the tabloid sweepstakes are married Kentucky couple, Brittany Pennington and Jonathan Howard who were recently arrested on charges of indecent exposure after cops busted the duo having sex in the parking lot of fast food outlet, Hardee's in broad daylight.
According to a report via local8now, the couple's arrest Monday morning came after hungry customers spotted the randy couple going hell for leather outside a Hardee's restaurant in Harlan County in their 1994 Ford Crown Victoria car.
But there's more. A lot more and if you want to see it. You might want to line up with all the other stragglers in the parking lot who also noticed the couple having physical relations as they drove up to the drive thru window.
According to a report via the Harlan Daily Enterprise. citations issued to the couple, stated that Brittany Pennington & Jonathan Howard exposed their genitals with the knowledge their conduct was likely to cause affront or alarm to the surrounding public.
Kids let me step back a second while I look for my spare box of Kleenex.
Unsurprisingly cops were called to the talent show where the pair were interviewed whereby the conceded to having made a mistake.
Despite their pleas, America's newest tabloid heart throbs were both charged with first-degree indecent exposure and sent to the Harlan County Detention Center.
According to the couple's joint Facebook page, the pair have been married since 2012 and have four young children together.
On the social media page, Pennington describes herself as a 'full time mommy.'